Khloé Kardashian throws shade following Tristan Thompson's newest cheating accusations
Calabasas, California – Khloé's latest post shows that things might not be so sunny in the Kardashian's world.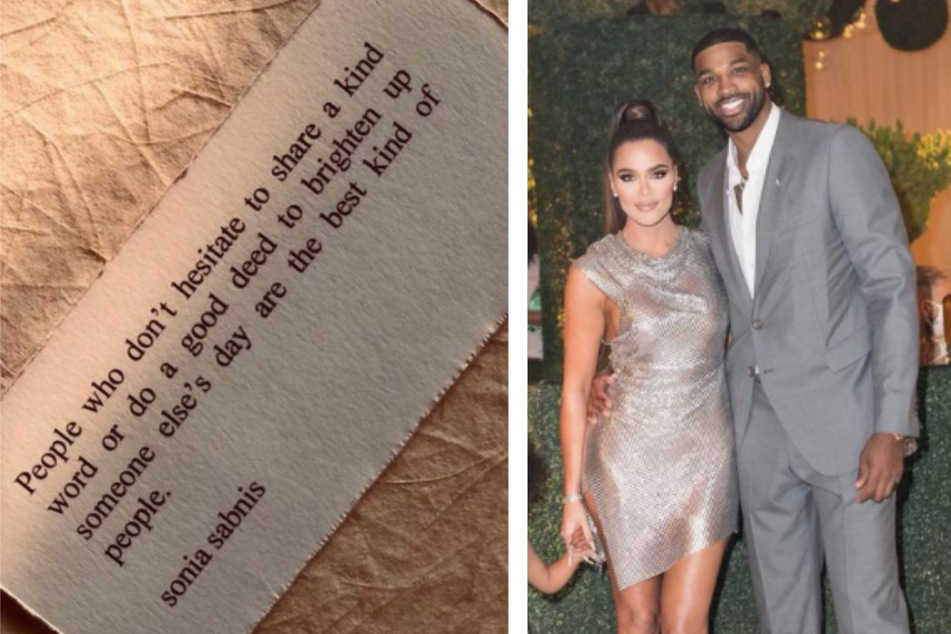 NBA player Tristan Thompson – Khloé Kardashian's on-and-off boo and father of baby True – has been accused of cheating once again. And it looks like Khloé (36) is throwing some subtle shade in response to the newest drama.

The reality star took to her Instagram story on Tuesday night to share a quote that was pointed at gossip and hailed the kindness of others.
"People who don't hesitate to share a kind word or do a good deed to brighten someone else's day are the best kind of people," she shared from a quote by Sonia Sabnis.
Perhaps Khloé's day has needed some brightening, since one day earlier, an alleged "other woman" dropped a TikTok video confirming Tristan's wandering eye.
Instagram model Sydney Chase said on Monday that she met Tristan in November 2020 and began a fling with him in January after he told her he was single. She even claimed the basketball player had been in touch with her as recently as two weeks ago, right after the lavish birthday party Khloé threw for their three-year-old daughter True.
"He told me he was not in a relationship anymore, so I said OK," she alleged in an earlier tipsy podcast interview with her crew The Blackout Girls. "We talked, we hung out multiple times, we went out together, everything."
"And then I found out he was not single, and I cut him off," she said.
It is unclear whether the girls were drunk, telling the truth, or trying to bait the famous family during the interview. Even the podcast host said he was afraid of being sued for slander as the girls continued to gossip.
"I'm drunk. I'm ruining f*****g lives," said one of Sydney's friends, as she pressed the model to dish about how well-endowed the basketballer was.
Now, Sydney has backpedaled for her behavior, but not for "answering honestly" about the cheating.
"I did disclose information about Tristan which I do apologize for because that's not okay," she said. "However...that is true. We did have past relations."
She often posts provocative lyrics in her Instagram captions, and more than a few seem to be pointed at her swirling controversy with the Kardashian.
"Don't you compare me cause there ain't nobody near me," Sydney captioned a recent post.
"I know it's not your first but it's better than your last," she wrote in another.
Tristan and Khloé have been back on since last summer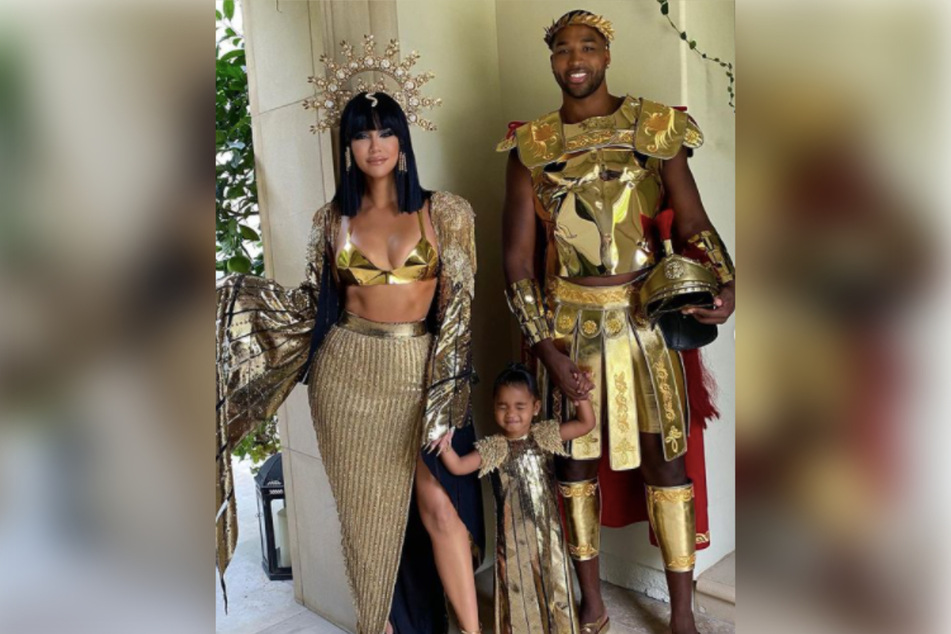 Tristan and Khloé are said to have rekindled their romance last summer, after the Boston Celtics player was involved in multiple cheating scandals.
Khloé has been showing off a huge diamond rock on her left ring finger over the last few months, fueling chatter that she is engaged to Tristan. They have also been publically trying for a second baby together, with Khloé documenting their fertility struggles on this season's Keeping Up With The Kardashians.
"The ones that are meant to be are the ones who go through everything that is designed to tear them apart and they come out even stronger than they were before," she wrote of Tristan in a 30th birthday tribute while sharing family photos of them last month.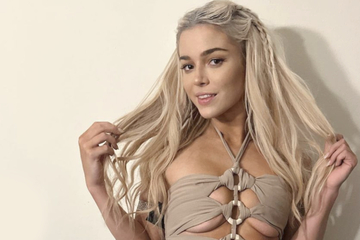 Tristan is said to have "had relations" with another Instagram model just days before Khloé gave birth to their daughter in 2018. The following year he had a confirmed affair with Kylie Jenner's best friend, who Khloé blasted on Twitter for breaking up their family.
"Honestly, Tristan cheating on me & humiliating me, wasn't such a shock as the first time," she tweeted.
Maybe this time around, the Kardashian will be even less phased.
Cover photo: Collage: Screenshot/Instagram/khloekardashian