Kim Kardashian dishes on Kravis' Vegas wedding and shades her sis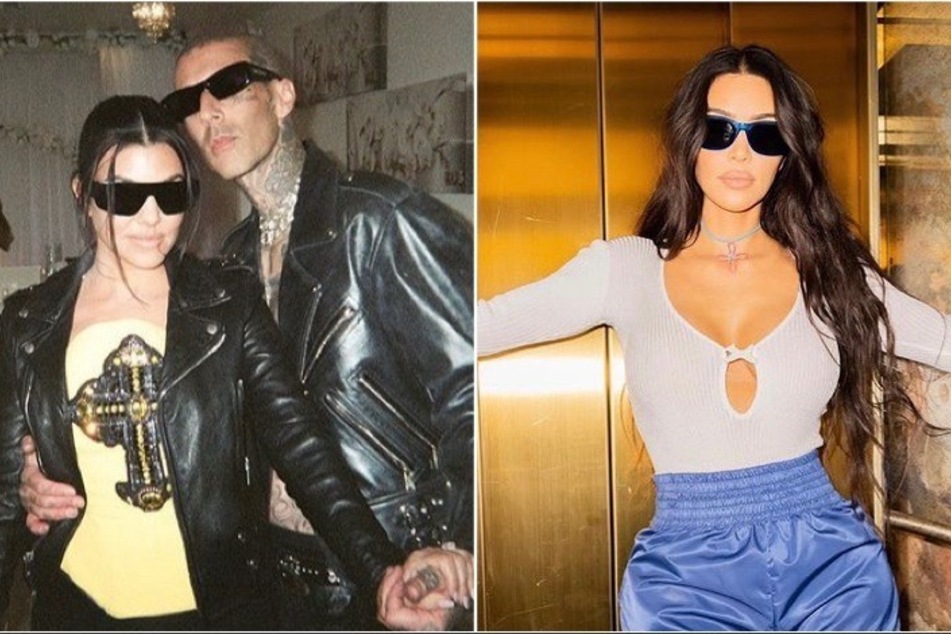 During an appearance on Live with Kelly and Ryan on Friday, the SKIMS owner spoke a little more about Kravis' secret wedding that took place earlier this month.
According to Kimmy Cakes, she found out about the impromptu nuptials bright and early the next day while getting up for a workout.
"I found out when I woke up at six in the morning to work out and there were so many messages on our group chat," she said.
"Kourtney was like, 'I got married' and then Khloé Kardashian was like, 'Oh, I was there.' And then I was so confused,'" the 41-year-old dished.
"I was like, 'You knew about this?' And Khloé said she was just on FaceTime. But there was a lot going on. I think there was a lot of alcohol involved, and a lot of love, and they just had a fun night in Vegas."
When the hosts asked if it's a legitimate marriage, Kim remarked, "I don't think it's legal."
"They said they couldn't get a license in time," she continued. Then, with a dash of shade, she added, "And I was like, 'Really?' I did it once in Vegas and I was able to get a license at a random middle of the night time."
The reality star referred to her own past elopement in Sin City with Damon Thomas. Kim was married to the music producer from 2000 to 2004.
Though Kimmy doesn't think her big sister's marriage is legit, it hasn't stopped Kourtney's "hubby" from calling her Mrs. Barker. The Blink-182 member wrote the new moniker under a recent post Kourt shared on Instagram.
Honestly, who needs a marriage license when you're blissfully happy and shouting it out on Insta?
Cover photo: Collage: Screenshot/Instagram/kourtneykardash & kimkardashian