Kim Kardashian gets dragged for "controlling" Pete Davidson
Los Angeles, California - Kim Kardashian is getting slammed by fans for supposedly controlling her new boo, Pete Davidson.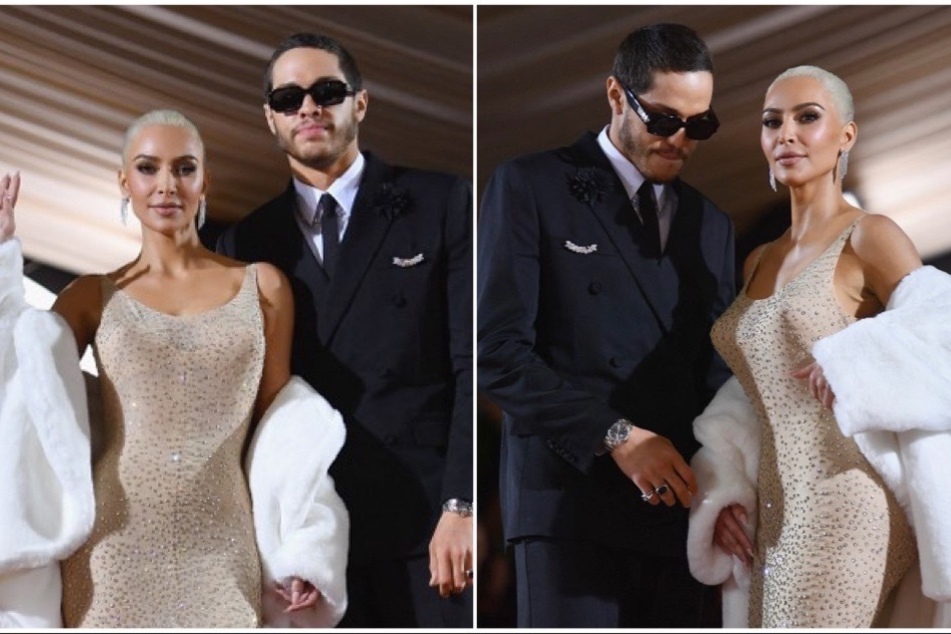 Oop!
It seems Kimmy Cakes has landed in hot water with Pete fans after a behind-the-scenes clip that was recorded last month at Ripley's Believe It Or Not in Orlando went viral.
In the video that was uploaded to a Kardashian news page on Instagram, Kim is seen telling the Saturday Night Live star to "take the double hat off" – since he wore a purple cap over a navy one with white writing.
"I didn't know where to put my hat," the young comedian replied as he removed the purple topper while Kim's entourage giggled in the background.
Gesturing to an assistant, Kim continued, "She'll hold it, just in case, because if it works and we want to use this somewhere. Just if I want to post any behind-the-scenes."
"Oh you don't want me to have a double hat? I appreciate that. Thank you," the 28-year-old sarcastically responded.
"I'm just looking out for you," Kim replied, to which her boyfriend quickly responded, "No, it's cool," before handing it over.
"Thank you, man. This hat caused a lot of trouble," the comedian expressed. Talk about awkward!
Was Kim just looking out for Pete, or is she selfish?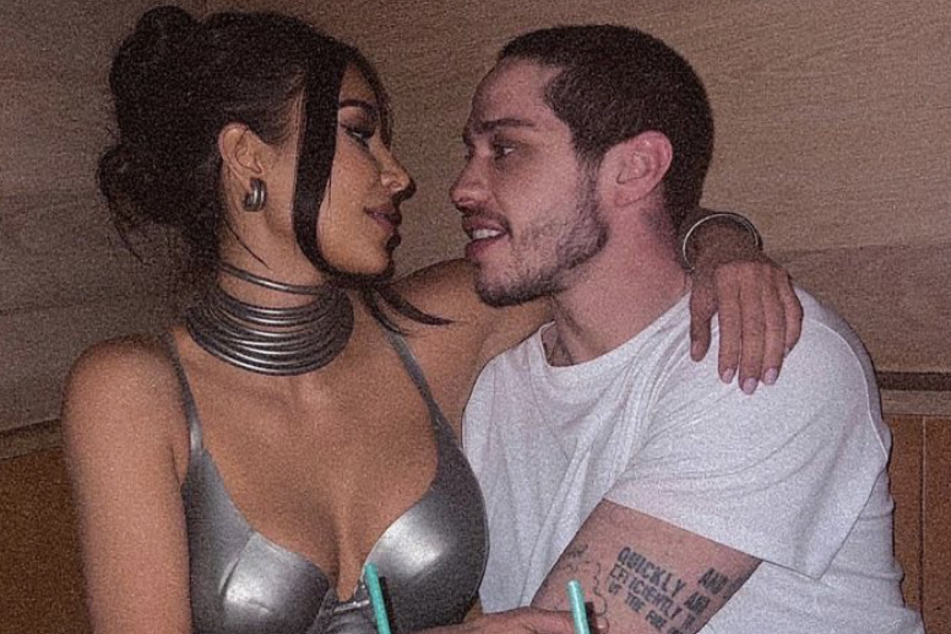 Needless to say, the interaction caused a bit of an uproar in the comments section.
A lot of fans took ire with Kimmy's "advice" for her boo, whom she began dating in 2021.
One fan wrote, "She's not letting him be himself by wearing two hats. Let him wear two freaking hats, Kim. It's all about her Instagram aesthetic. Within five months he's going to be a complete accessory."
Another user wrote, "Nah def red flag passive aggressive behavior. Instead of telling him she doesn't want him to make her look bad, which is what she's implying. She said she's looking out for him. It's giving controlling and selfish."
Could there already be trouble in paradise for the lovebirds?
Cover photo: Collage: ANGELA WEISS/AFP