Kim Kardashian goes viral as she struggles with her skin-tight dress
Milan, Italy - Kim Kardashian has proved once again just how far she is willing to go for fashion in a new viral video.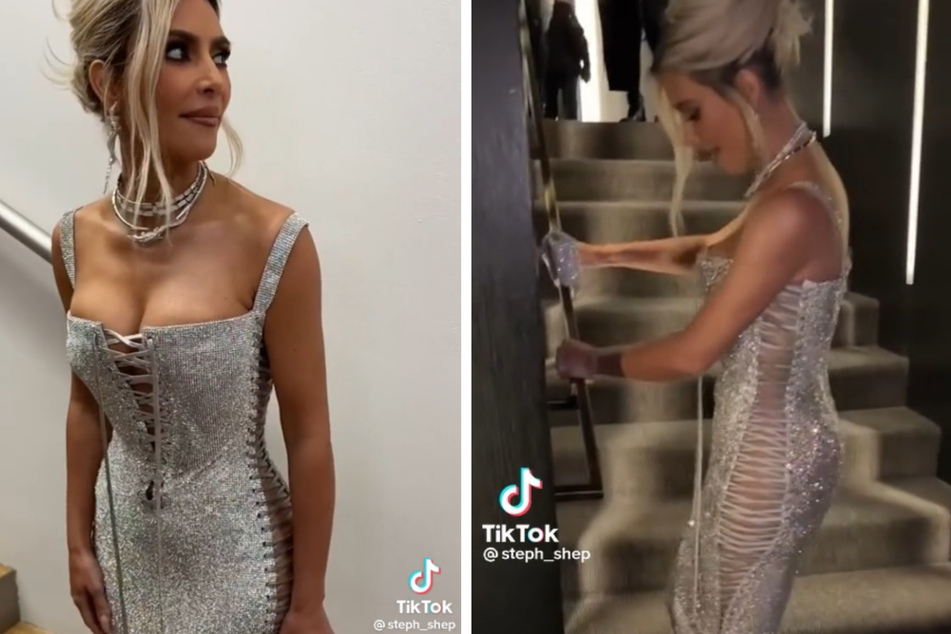 The reality star's friend Stephanie Shepherd shared a hilarious video on TikTok capturing the troubles Kim's stunning Dolce & Gabbana gown gave her during Milan Fashion Week. The video has since gone viral with over 7 million views since it was posted on Tuesday.
The video, which Kim later shared on her own TikTok page, follows the star as she makes an extremely slow climb up the stairs in the skin-tight gown. She completes the trek with small hops up each step.
With little wiggle room afforded by the hem of the dress, Kim needs a bit of extra help to make her way forward.
Kim Kardashian can barely walk in her gown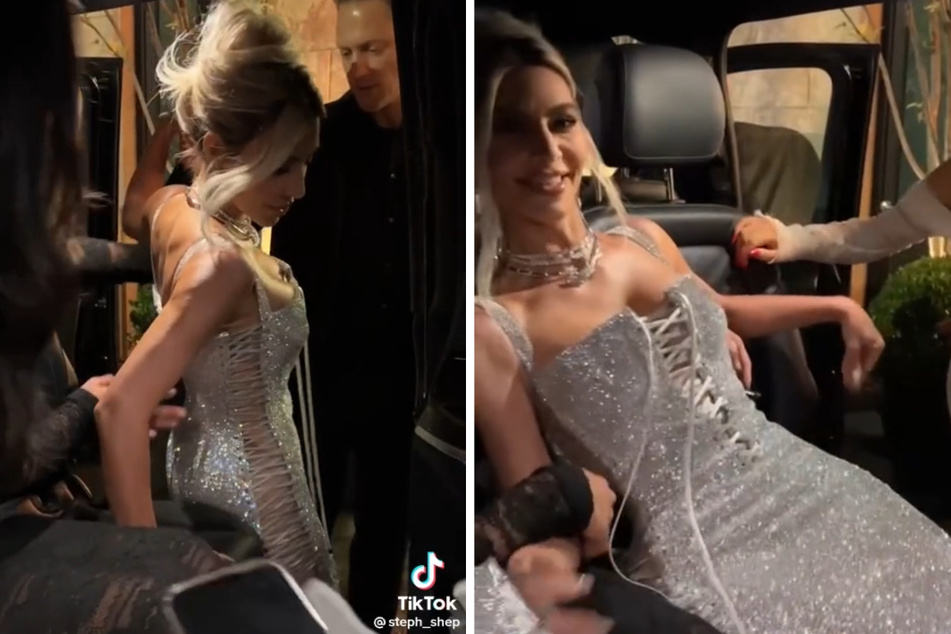 Nevertheless, Kim proves her dedication to high fashion as she makes the brave journey up the steps. As she finally makes her exit, she's faced with yet another challenge: getting into her car.
The gown is so tight that the Skims founder struggles to sit properly and ends up having to be helped by her friends into the car. Once she's in, Kim can't bend her knees to sit and instead lays awkwardly across the seat.
The comment section of the now-viral TikTok poked fun at Kim's efforts, with one user writing, "And they say she has no talent."
The corseted Dolce & Gabanna gown is just the latest in a long line of dramatic fashion moments for Kim. She made headlines for donning Marilyn Monroe's iconic 1962 gown, which the star wore while singing "Happy Birthday" to then-president John F. Kennedy, to the Met Gala earlier this year.
The Kardashians star was accused of damaging the famous gown by wearing it on the carpet after photos of tearing on the gown began circulating online.
Ripley's Believe It or Not!, who loaned the dress to Kim for the event, came to her defense and denied the allegations.
Kim wore the dress for less than five minutes on the red carpet before changing into a replica of the iconic gown.
Cover photo: Collage: screenshot/tiktok/steph_shep