Kim Kardashian has a major fail and questions her future as a lawyer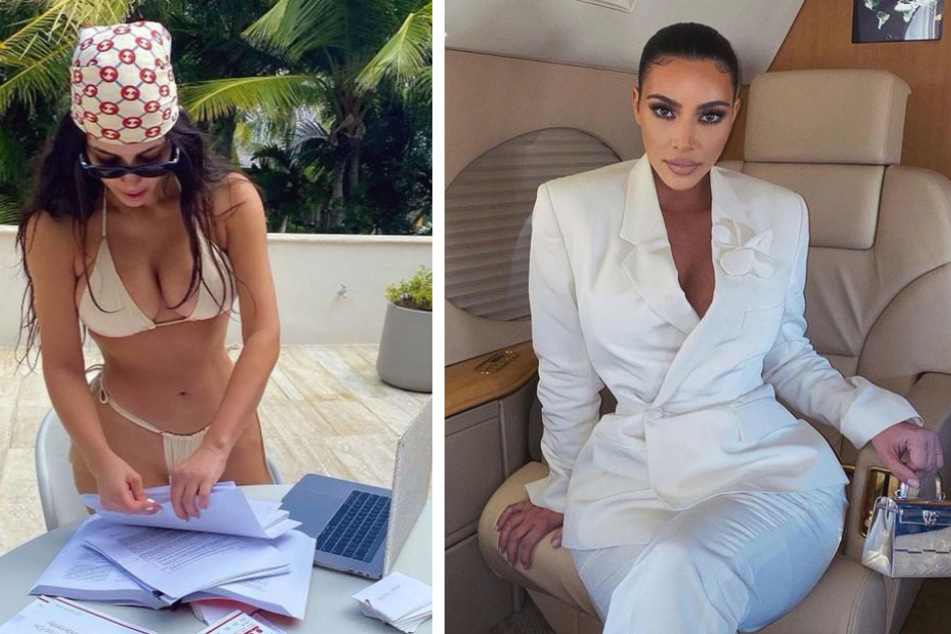 For the last several years, Kim has been trying to forge her way into becoming a lawyer, starting her four-year law school journey in 2020.
In the preview for the upcoming episode, Kim told sisters Kourtney and Khloé Kardashian that she failed her baby bar.
"If you are doing law school the way I'm doing it, it is a four-year program instead of your typical three-year program, and after year one, you have to take the baby bar," Kim explained.
According to Kim, the baby bar, known as the First-Year Law Students' Examination, is "actually harder, I hear, than the official bar."
In order to pass, the 40-year-old needed a 560 or above. Jessica Jackson, an attorney who's been helping Kim with her studies, informed Kim in the clip that she received a 474, and thus didn't pass the exam.
Kim's initial reaction was one of self-doubt, telling Jackson, "I am a failure."
To prepare for the exam, Kim said she spent six weeks straight studying for 10 to 12 hours a day, making it all the more defeating to hear she didn't make the grade.

"To not pass gets your spirit down, and just makes you want to give up," Kim said in the clip.
But like any good sister, Kourtney reminded her that one guiding light in Kim's life wouldn't be disappointed: her late father, Robert Kardashian.
"I feel like Dad would be really proud of you regardless," Kourtney said.
Will Kim get another shot at the baby bar before it's her time to take the full-length exam? That's for fans to figure out on the new episode, airing Thursday night.
Cover photo: Collage: screenshot/instagram/kimkardashian