Kim Kardashian is feeling herself in new TikTok clip
Los Angeles, California - Kim Kardashian was flying solo in a new TikTok clip, where she showed off her beauty routine and an attempt at humor.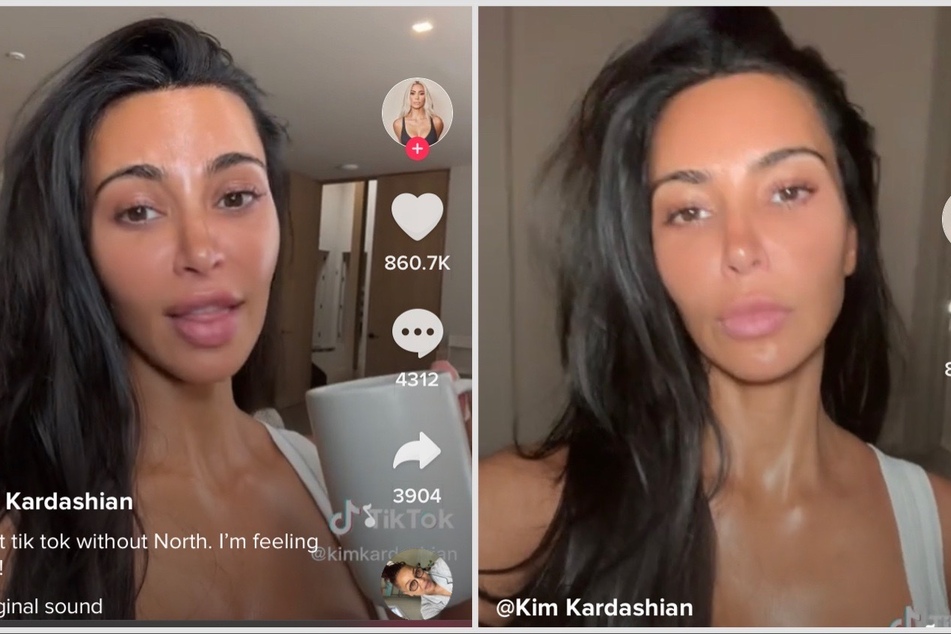 Alexa, play Beyoncé's Flawless!
Following her criticized take on the controversial "British Chav" trend, Kimmy Cakes killed her newest TikTok video, which she said was the first made for the platform without her daughter North West. Kim has a popular joint account with the 9-year-old.
"My first TikTok without North. I'm feeling myself," she captioned the clip, which has been viewed over 6 million times and counting.
The Kardashians star is seen bare-faced and sporting a white tank-top with jeans as she gives her followers a look at her morning routine. She kicks off the video showing off her smooth, makeup free skin.
"Good morning everybody," the trending sound plays in the background, as the beauty mogul begins her day.
The mom of four then applies foundation on her face with her fingers before a shot of her coffee machine flashes onscreen.
"Did you know if you replace your morning cup of coffee with a nice hot cup of green tea, you can lose up to 87% of the f**king remaining joy you have in this life?" the audio quips, with Kimmy mouthing the last few words as she sips her coffee.
Okay Kim! We're getting the jolt you're putting down.
As expected, Kim's first TikTok clip was flawless, just like her skin!
Cover photo: Collage: Screenshot/tiktok/kimandnorth