Kim Kardashian shows off over-the-top Christmas decor in a very strange place
Los Angeles, California - Fresh off the heels of sis Kylie Jenner's massive Christmas tree display, Kim Kardashian has also gotten into the holiday spirit – but in the most peculiar place.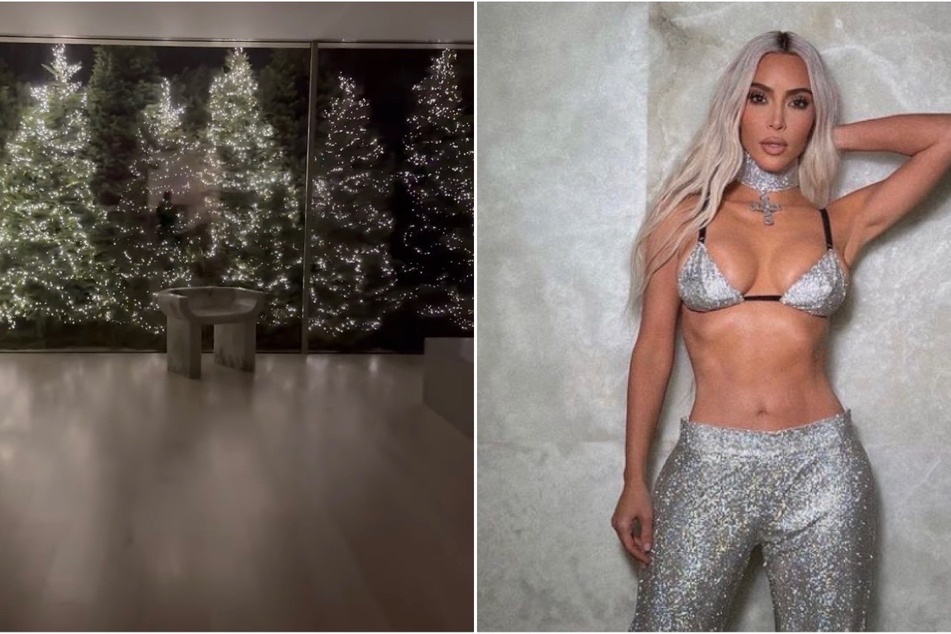 Deck the halls ... of the bathroom?
Of course, Kimmy Cakes couldn't let her baby sister out-do her when it comes to Xmas decorations. But perhaps she's gone a bit overboard by taking things to the next level in an unusual spot.
The SKIMs owner took to her Instagram story on Tuesday to show off her en suite bathroom with a winter wonderland twist.
The brief clip gave her 334 million followers a glimpse at the blinged-out area, which included a lineup of about a dozen spruce trees lit up with white Christmas lights outside the bathroom's ceiling-to-floor windows.
"Walking into my bedroom, and look at how magical," the 42-year-old mom of four began in the clip.
"In my bathroom, I always have plants out there, and there's like a whole balcony, and you can go through my shower out there. But right now this is all I see and it's so beautiful."
Since this is just the first part of Kim's minimalistic mansion to be shown decorated so far, there's no telling what the beauty mogul will do with the rest of her home. Especially if her spooky house decor for this year's Halloween, which lined walkways with hand-crafted skeletons and huge mummies, is any indication of what's to come and her festive spirit.
After all, the Kardashian-Jenners always sleigh when it comes to the holidays, especially with their annual Christmas party.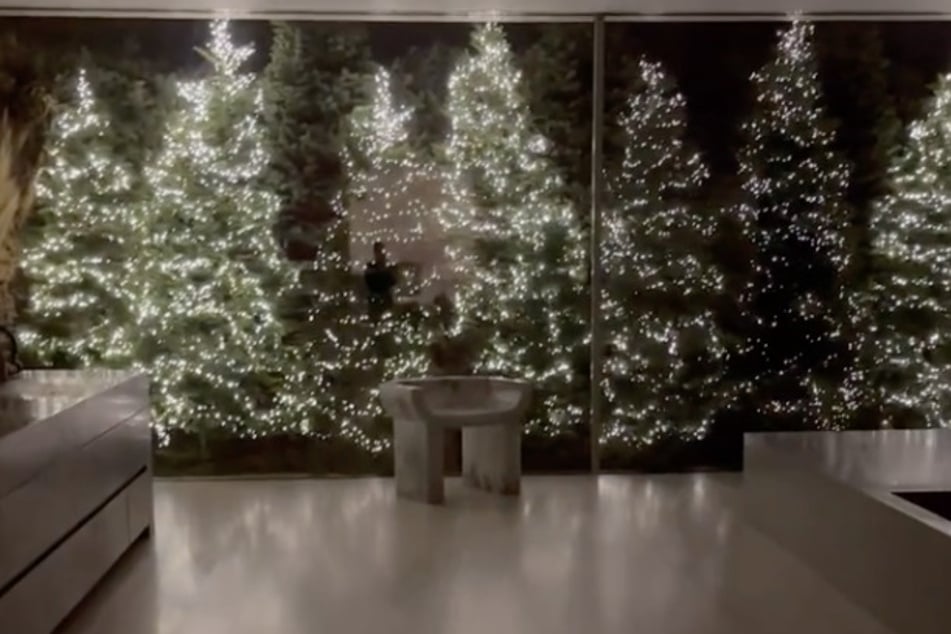 With Kimmy and Kylie kicking off the holiday fun, fans can't wait to see what else the Kar-Jenners have up their sleeves this Christmas season.
Cover photo: Collage: screenshot/instagram/kimkardashian