Kourtney Kardashian is sparking serious pregnancy rumors!
Calabasas, California - Kourtney Kardashian's recent food and drink preferences are prompting speculation that she's hiding a little secret!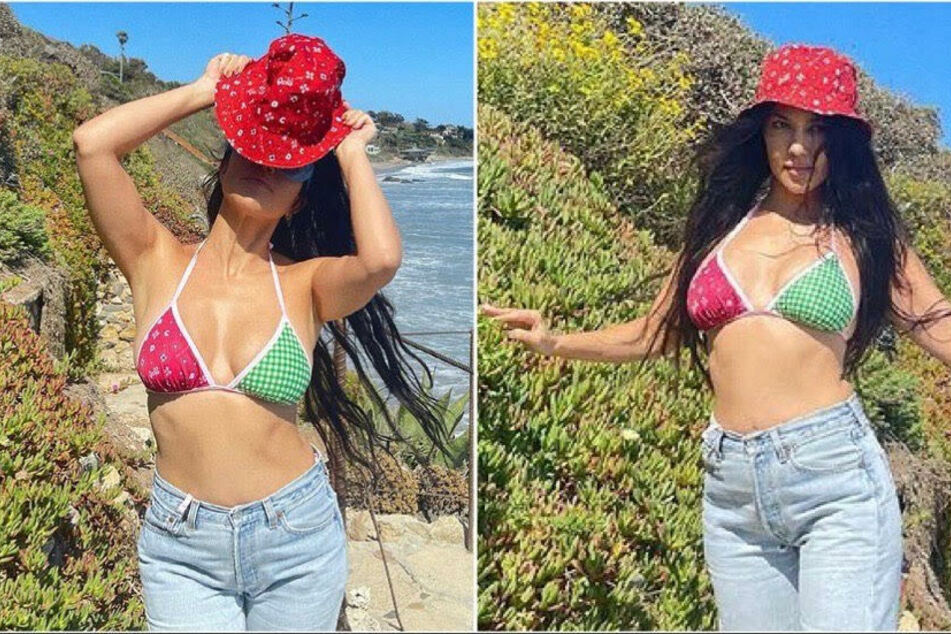 Is there a little Kardashian/Barker baby on the way?
A few of Kourtney's IG Stories this week have sent the internet abuzz with pregnancy rumors.
On Wednesday, the 42-year-old shared some snaps on her Instagram during a date night with Travis Barker.
Joining the two at what appeared to be a sushi restaurant were double-date besties Megan Fox and Machine Gun Kelly.
However, the photo that has everybody talking was a pic of a vegetarian sushi roll with Kourtney's caption: "Haven't eaten meat or fish in seven months and I feel amazing."
A peculiar follow-up snap showed the Poosh owner's meal which included sourdough bread, vegan butter, and pickles that was served with a side of tangerines. And in another photo, many thought it looked like the star was drinking water in a martini glass in lieu of booze.
Now, they could be harmless clips. But internet conspiracists beg to differ – and the combo, with the avoidance of alcohol and raw fish, screams pregnancy cravings!
Twitter users have already speculated that the two will be announcing their supposed little blessing soon.
"Now hear me out...within the next month, Kourtney Kardashian is going to announce that she's pregnant," one person wrote, while another tweeted, "Ok I'll cry if Kourtney is pregnant with Travis' baby - her babies should only come from The Lord, duhhhh."
Kourtney and Travis continue to get closer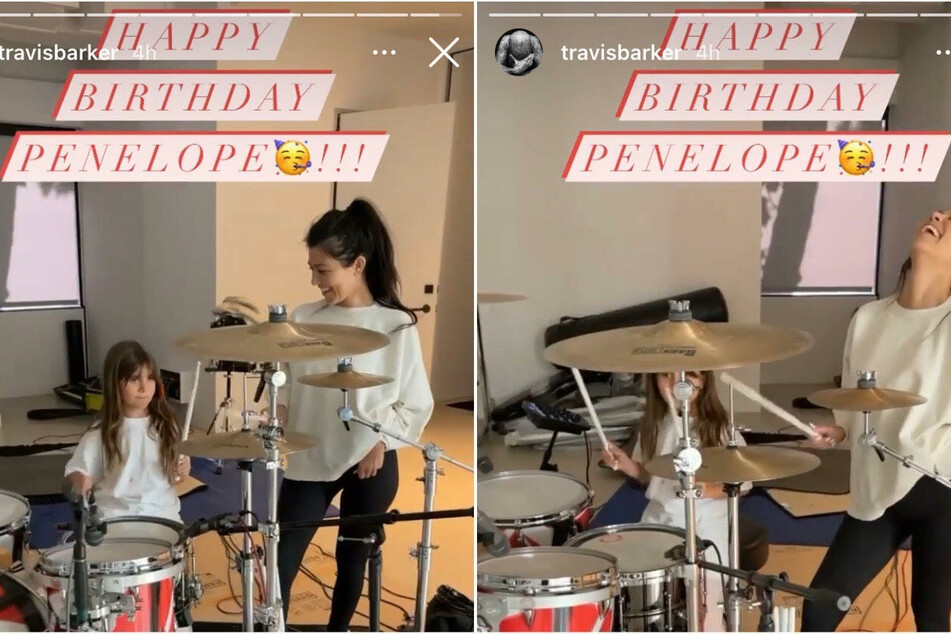 Whether the rumors are true or not, one thing is for certain: Kourtney and Travis are still going strong!
On Thursday, the Blink-182 member wished Kourtney's daughter Penelope a happy birthday.
The drummer and his girlfriend were recently seen at Disneyland having a blended family day.
The two also sparked wedding rumors because the reality star sported a pair of bridal Minnie Mouse ears on the trip.
The couple hasn't confirmed or denied any of these theories. But we can't wait to see if there's a wedding or baby in the near future for Travis and Kourtney!
Cover photo: collage: screenshot/instagram/kourtneykardasah