Kourtney Kardashian may have subtly clapped back at Scott Disick over leaked DMs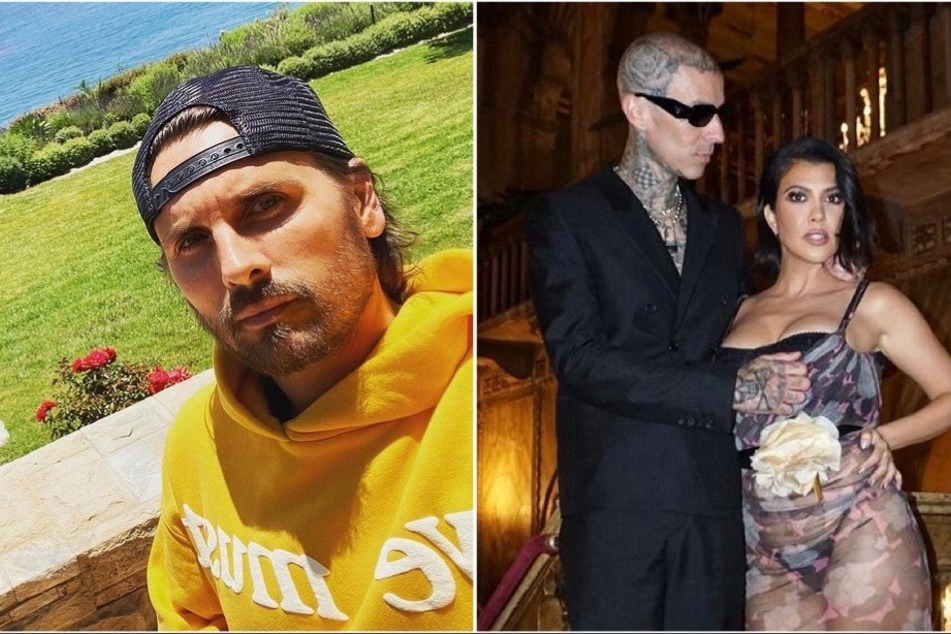 Everybody knows Kourtney is the queen of clap backs!
So, it's probably wise not to make an enemy out of her.
Nevertheless, her on-and-off again ex may have found himself on the reality star's bad side, and it doesn't look good.
On Wednesday, after the Talentless owner's alleged messages were ousted by Younes, Kourt Kourt shared a very cryptic post on her IG story.
The comic book image showed a couple kissing with the caption above it reading, "Relax ... This is going to hurt FOREVER," followed by, "HOW TO GET OVER SOMEONE who treated you BADLY."
Could this be a coincidence? Possibly.
But it's highly unlikely that Kourtney wouldn't address Lord Disick's blunder – especially after he claimed to support the Poosh owner's romance with Travis Barker.
Plus, according to E! News, Kourtney isn't exactly happy that Scott seemingly ran his mouth to Younes.
A source tattled that the 42-year-old isn't shocked that her ex is now allegedly "talking behind her back."
The insider added that Kourtney is aware Scott "still has issues accepting her love with Travis," but "just wishes he would know better than to reach out to Younes of all people. Younes can never be trusted and Scott knows that."
It should also be noted that Kourt hasn't addressed Scott's relationship with Amelia Hamlin – who's 18 years his junior.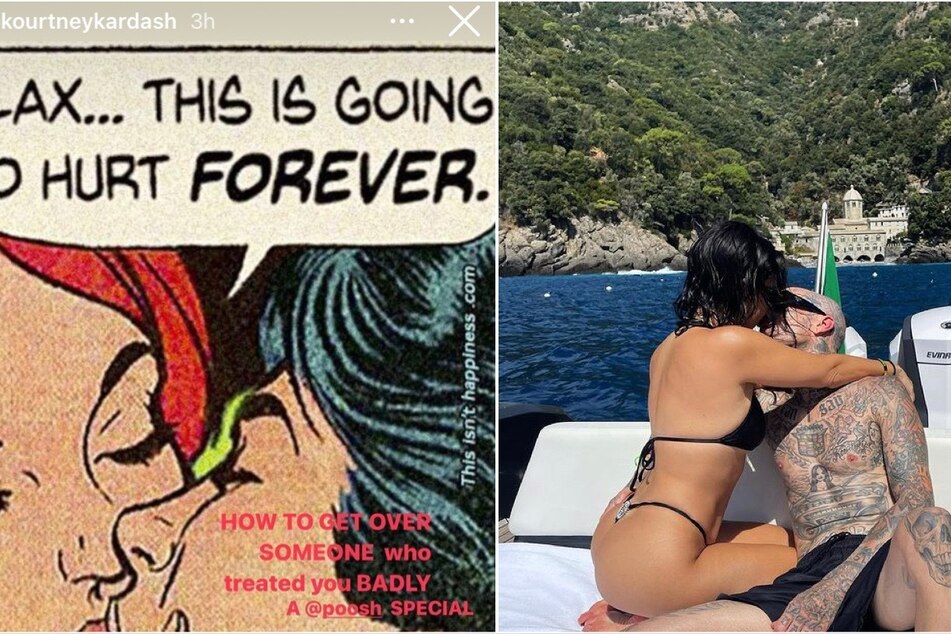 Hopefully, Scott can address this messy situation before things get worse!
Cover photo: Screenshot/Instagram/kourtneykardash