Liz Hurley reveals the surprising photographer behind her sexy snapshots
Herefordshire, United Kingdom - Wow, to have such a body at the age of 55!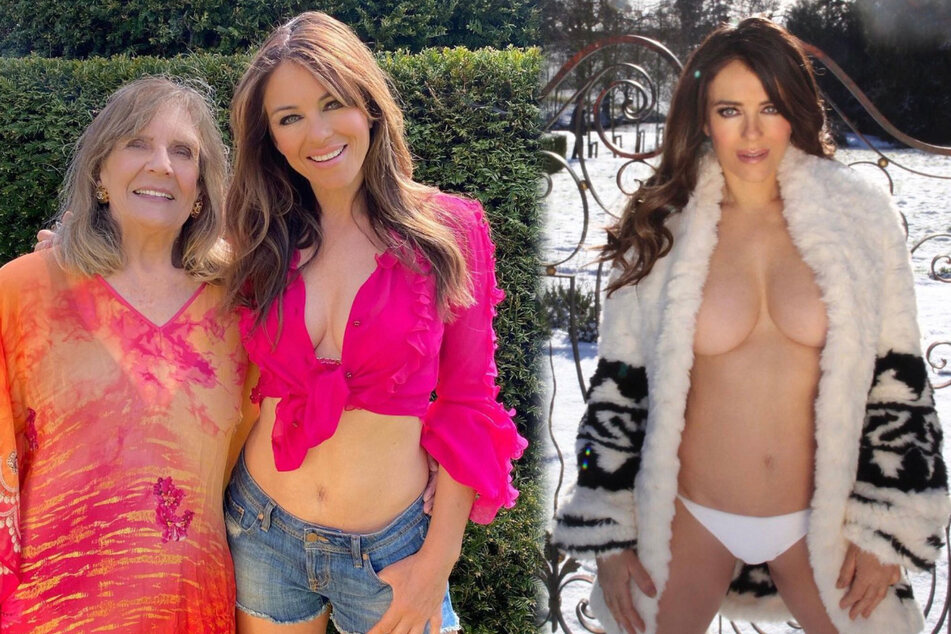 Actor Liz Hurley once again shared some tempting pictures of herself on social media, making her followers drool.
Standing in the cold snow, the actor's glowing skin is covered in nothing but tiny bikini bottoms and a fuzzy wool cardigan.
However, the latter will hardly keep her warm for long. After all, it's wide open, allowing for dreamy glimpses of her bare chest.
These photos have already sent thousands of the star's fans into a frenzy.
Now, the 55-year-old revealed a steamy detail that makes her pics even more interesting.
The sexy shots weren't just taken by any photographer. Her own 80-year-old mother was standing behind the lens!
Not her 18-year-old son, but her 80-year-old mother!
Recently, British TV presenter Piers Morgan (55) claimed that Hurley's 18-year-old son Damian had taken her photos, even calling her "creepy" because of it, the Daily Star reported.
One thing was sure: there was no way she was going to let those accusations stand! Hurley took to Twitter to do some explaining.
"Far be it for me to suggest the tabloid get their facts muddled," the 55-year-old wrote, "but these pics were in fact taken by my 80 year old mother."
Surely no one expected that. What an unusual team!
Fans can't wait to see what the mother-daughter duo will bring in the future.
Cover photo: instagram.com/elizabethhurley1