Lizzo flaunts her "flute gang" in hilarious IG reel!
Los Angeles, California - Lizzo's infamous flute named Sasha hilariously introduced fans to its fellow flute bandmates.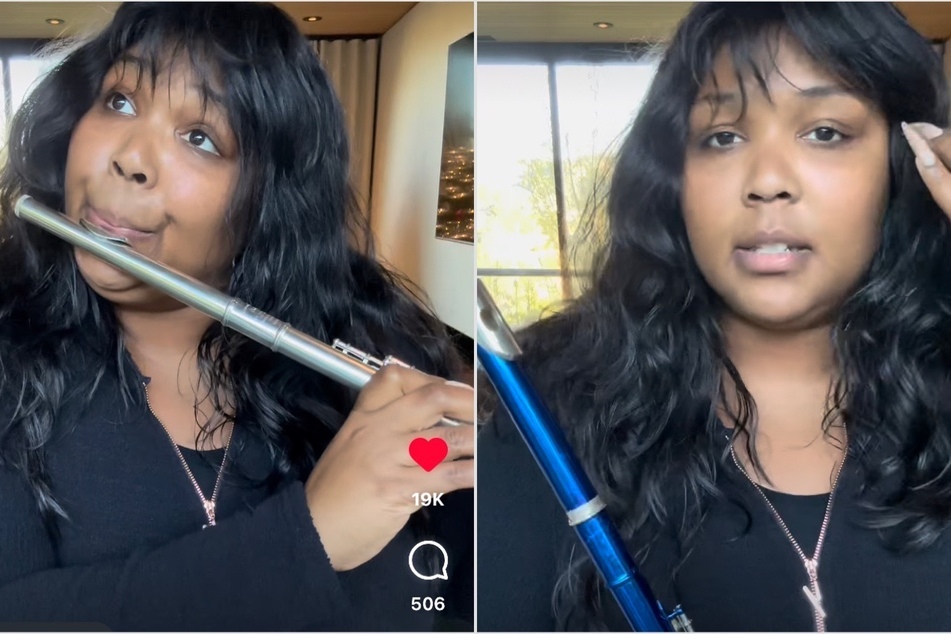 It's the flute tour everyone's been asking for!
On Wednesday, the Instagram account sashabefluting, dedicated to Lizzo's iconic instrument, introduced the world to the 34-year-old's impressive flute collection.
"Hey ya! It's Sasha, and just as promised, welcome to my flute tour," Lizzo's flute seemingly quips in the reel.
From there, the Coconut Oil singer proceeded to take things over and introduce her ensemble of flutes one by one. She started with the most popular of them, Sasha, followed by a royal-blue tinted recorder aptly named Blu Ivy.
"Here's Blu Ivy, who's gotten a lot of criticism for not being considered to be a real instrument, and I'm like, 'don't be a flutist!'" Lizzo said before showing off Blu Ivy's skills.
She then brought out a hefty gold flute named Gilda, an ocarina, and a black toot, which she used to belt out the Rugrats theme song.
The reel was captioned: "THE FLOOT TOUR YALL BEEN WAITIN 4! Which flute sounds the best? Don't be a hater na 🎙️… which flute ya wanna hear more [from]?"
The classically trained flutist – who just debuted her new wolf cut – is known for being quite the multifaceted performer who dances, sings, and plays the flute while on stage.
Per usual, Lizzo and her flutes slayed!
Cover photo: Collage: Screenshot/instagram/sashabefluting