Lizzo helps TikTok author get red carpet ready with stunning surprise
Atlanta, Georgia - The legend that is Lizzo has inspired millions to be their authentic selves, and one TikTok author called on the star for a little red carpet fashion help. To her surprise, the Special singer followed through with the surprise of a lifetime.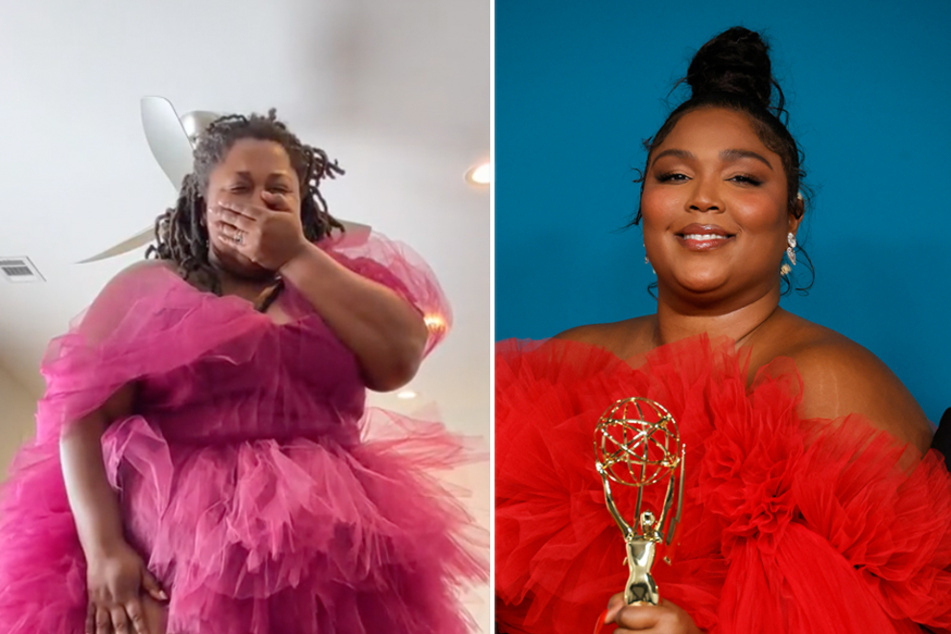 What goes around comes back around, and it seems like Lizzo has made it her mission to spread positivity and love, and one TikToker definitely took notice.
Aurielle Marie, an up-and-coming author out of ATL who says she writes about "Blackness, bodies, and culture," initially posted a video asking for Lizzo's help: "This TikTok is for Lizzo. if this is Lizzo, bitch, I know you're busy," she said in the original video, "but I need you to listen."
She went on to say that she had been selected as one of Out Magazine's Out100 – which she described as a list similar to the TIME 100, but for the LGBTQIA+ community – after publishing her debut book collection Gumbo Ya-Ya: "It's about growing up fat, Black, and queer in the South."
The problem? Marie "can't find anything anywhere that is big b**ch and red carpet ready."
This is where Lizzo comes in. "I know you know how it feels to be the biggest b**ch in the room, and all the scrutiny and hyper-visibility that comes with that."
She admitted the longer she goes without having something to wear, the less she wants to attend. This, in turn, led Marie to take aim at the About Damn Time singer with a specific request: "Can I please, please, please, please, please wear your dress from the 2022 Emmys? Please?"
"I figure the worst thing you can say is no," she added.
To her surprise, Lizzo did not turn down her request. Rather, she made Marie's dreams come true.
Lizzo comes through in a major way
In a follow-up video, Aurielle Marie stunned TikTokers far and wide when she revealed that Lizzo did, in fact, see her video. Not only that, but she also sent the rising author a fuchsia dress to rock at the Out100 ceremony in NYC that greatly resembled the singer's 2022 Emmys dress.
As she opened the massive box the dress came in, Lizzo's song Am I Ready (To Be Loved) played in the background. Once Marie tried the dress on, her emotions visibly took over as she repeatedly said "shut up!"
Towards the end of the update, Marie's wife enters the frame, leading the author to declare, "your wife is hot as f**k!" Her S.O. then responded, "I'm aware!"
Marie continued, "It's about to really f**king give!"
Though Lizzo hasn't publicly commented on her dress-sharing ways, we're sure the Grammy-winning artist will soon!
Cover photo: Collage: Screenshot/TikTok/auriellebewritin/Frazer Harrison / GETTY IMAGES NORTH AMERICA / Getty Images via AFP