Lizzo just teased a new song on TikTok and it sounds like another big hit!
In her latest TikTok, Lizzo teased users with a new song that might just be another candidate for hit of the summer!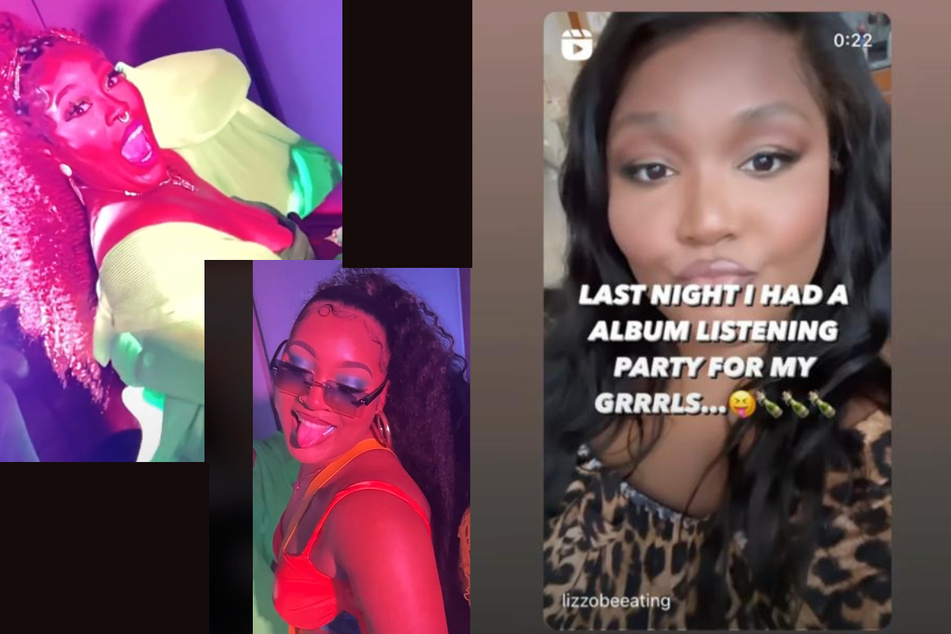 Lizzo posted a TikTok video titled "Who Made This Song ISSA BOP," which features scenes of a wild party set to the preview of an appropriately fun track that fans will be rubbing their hands over.
There's no mistaking the Truth Hurts artist's style in the joyous song, which has lyrics like: "That's my girl, we CEO and dancing like a CE-hoes."
That, incidentally, is a reference to Lizzo referring to herself as the CE-hoe of Yitty in a TikTok video promoting her shapewear brand.
The song in the 28-second clip is energetic and if About Damn Time wasn't already the song of the summer, it would surely to be in the running for that title.
Lizzo's TikTok features her Big Grrrls getting down to the new song
The action in the video is just as vibing and it features some of Lizzo's Big Grrrls back up dancers twerking to the song's catchy chorus: "Let's f*** it up! Where my girls, where my girls at"

Lizzo also posted the clip in an Instagram reel, captioned: "Last night I had a album listening party for my grrrls."
The star teased Friday as the big day for the song's full release, which is just about the perfect way to start the weekend.

Lizzo's upcoming album, Special, comes out on July 15.
Cover photo: College screenshots/ TikTok Lizzo/ Instagram Lizzobeating