Logan Paul's 100-pound baby goes viral in transformation TikTok
Los Angeles, California - Have you ever seen a dog bigger than YouTuber-turned-WWE wrestler Logan Paul's pup?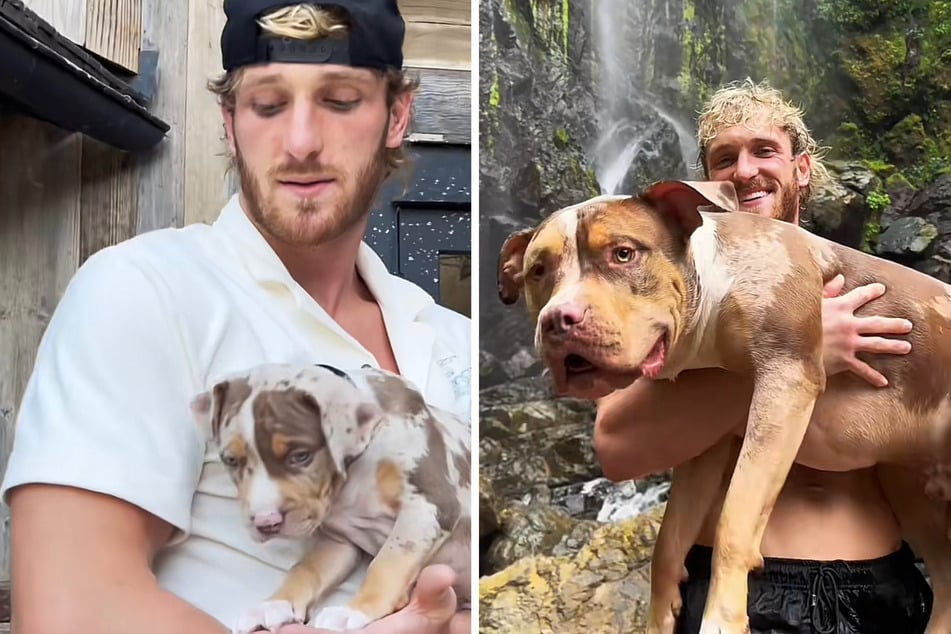 Aside from being an obnoxious media personality as part of the Paul brothers brand, Logan Paul is also known for being an animal lover!
The elder Paul brother has owned several pets over the years, including birds, dogs, a pig, and a turtle.
In his latest viral TikTok, Paul goes down memory lane with his Pitbull Quinn that looks a little different today from what most fans may remember.
In the clip, Paul is holding his massive 100-poud dog before the video transitions to a throwback video of him and Quinn as a pup when the canine was a mere 20 pounds.
Racking up over half a million views, it didn't take long for fans to flock to the video's comments section with adoration over Quinn's transformation from an adorable pup to a massive canine.
"Sir, that's a horse," one fan hilariously commented, while another wrote,"That's a big dawwwg."
One TikTok user asked about another member of his pet family: "What about the pig."
Cover photo: Collage: Screenshot/TikTok/LoganPaul