How did Logan Paul create his iconic WrestleMania 39 entrance?
Los, Angeles, California - Love him or hate him, YouTuber-turned-WWE superstar Logan Paul knows how to put on a dynamic show!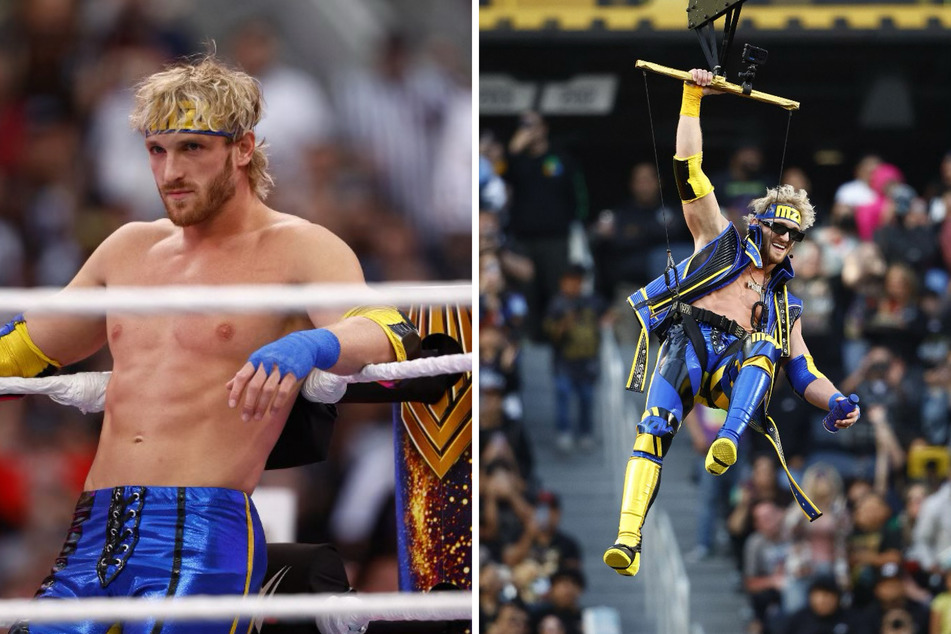 When Paul's music blasted at WrestleMania 39 ahead of his matchup against Seth Rollins, he didn't just walk down to the ring.
Instead, the 28-year-old decided to shake things up and go for a flight above 80,000 WWE fans!
Paul went flying across the stadium by way of zip line all while laughing, trash-talking, and pumping up the crowd.
In a recent episode of his IMPAULSIVE podcast, Paul discussed his iconic WrestleMania zip line entrance and the hurdles he had to jump with WWE to get the green light for his bizarre entrance.
"I love flying, which is why I requested the zip line," Paul said on the podcast. "I requested the zip line last year at WrestleMania, my first WrestleMania ever, I said, 'WWE, can I get a zip line in?' They're like, 'Why don't you get a match in first?' I was like, 'Alright, I get that.'"
He added: "But this year, I requested the zip line again. It got denied, and I was like, 'Hey, is it a liability thing? Can I convince them to do it? Is it an insurance thing? I'll cover it.'"
Logan Paul reveals it took several companies to approve WrestleMania stunt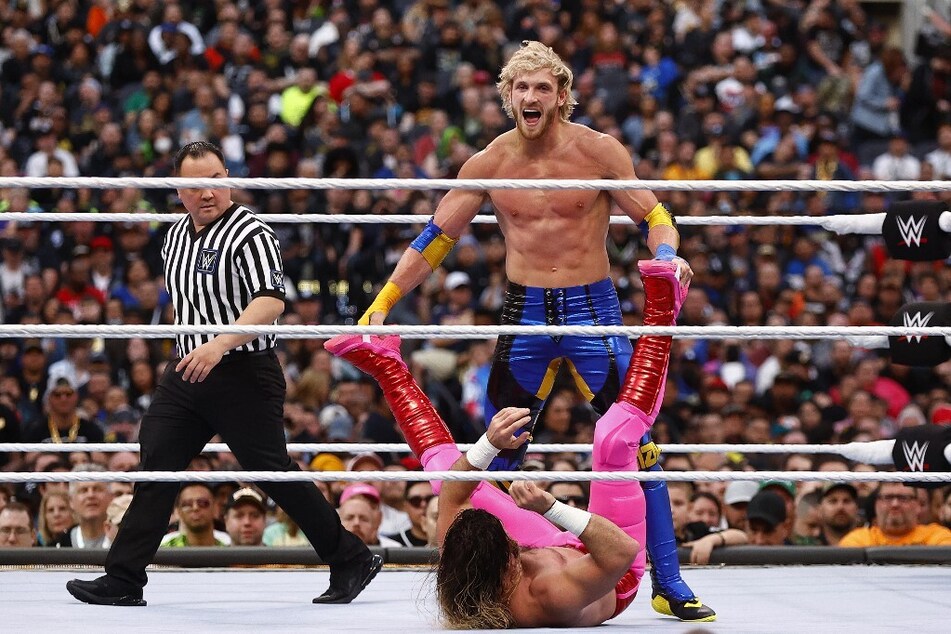 It's not every day someone goes zip-lining across SoFi Stadium.
Paul revealed on his podcast that it took a number of companies to approve his legendary entrance.
"WWE got me a zip line into SoFi Stadium for my birthday. It took four different companies [to get it approved]. They got it all done in like a week and a half …Very, very expensive stunt," Paul revealed.
Fortunately for WWE newbie Paul, fans will remember his big WrestleMania 39 moment for a long time!
Not only was his grand entrance hard to miss, but his match against Rollins was widely considered one of the best of the wrestling series.
"I love the WWE so much for doing this because when I was flying in the air on that zip line, I'm looking around at all these eyeballs and phones just pointed at me."
Paul added: "Ever since I moved out to Hollywood, which is where WrestleMania took place this year, my goal was to be the biggest entertainer in the world," he said. "[In] that moment, I felt like the biggest entertainer in the world, at least the highest."
Cover photo: Collage: RONALD MARTINEZ / GETTY IMAGES NORTH AMERICA / Getty Images via AFP