Machine Gun Kelly's drummer ​beat up and hit by car in shocking robbery!
Hidden Hills, California - Shocking news for all Machine Gun Kelly fans! The rapper's drummer Rook has been hospitalized after reportedly being ​"robbed, assaulted and hit by a car."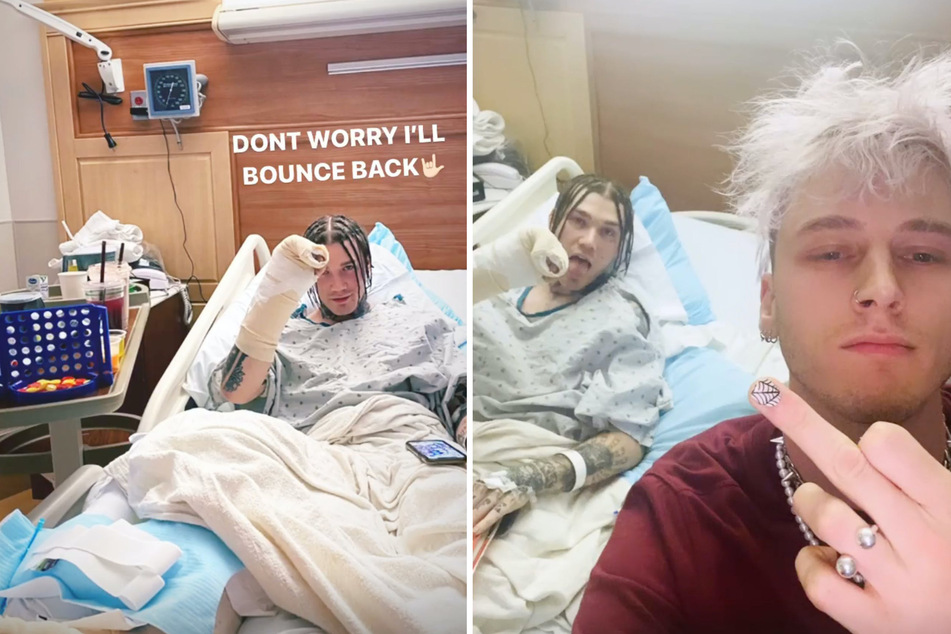 As TMZ reported, 27-year-old – whose real name is JP Cappelletty – was walking down the streets in Hidden Hills around 8 PM Tuesday night when two men suddenly jumped out of a vehicle and robbed him.
In the process, thousands of dollars worth of items were stolen from him.
But that wasn't all! At some point, the drummer was also reportedly hit by a car, injuring his foot and arm. The suspects then fled the scene.
On Wednesday, the musician then shared some pictures on Instagram to reassure his fans and keep them updated.
"Don't worry I'll bounce back," he captioned one of the photos, which shows him lying in a hospital bed with his arm in a cast.
In a second picture, he poses together with Machine Gun Kelly (30), who holds his middle finger to the camera, sending a very clear message to the perpetrators.
Rook has been close friends with MGK since 2012, when he became his drummer and joined the rapper on tour. Fun fact: Rook was still in high school at the time!
Cover photo: Instagram/Screenshot/rookxx