Madonna seemingly comes out in a bombshell TikTok!
New York, New York - Did Madonna just come out? A TikTok posted by the pop queen on Sunday has the internet buzzing with excitement at the meaning behind it.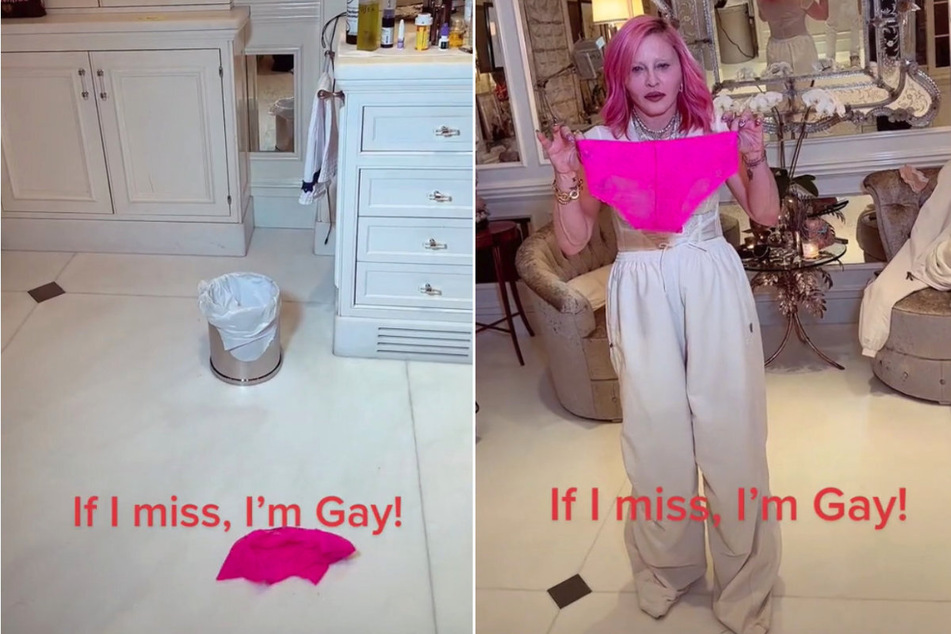 Madonna's sexuality has been the subject of intense debate throughout the years, from fan speculation to serious academic debate.
But after decades of talk, she might have just provided a definitive answer with one short clip posted on Sunday.
The 64-year-old star posted a TikTok of herself holding a neon pink pair of underwear, with the caption "If I miss, I'm Gay!"
Madonna then aims the garment at a garbage can and misses the target. Looking straight into the camera, she throws an arm up in the air and twirls away.
And with that, a thousand online discussions were born.
Madonna's long history as an LGBTQ+ ally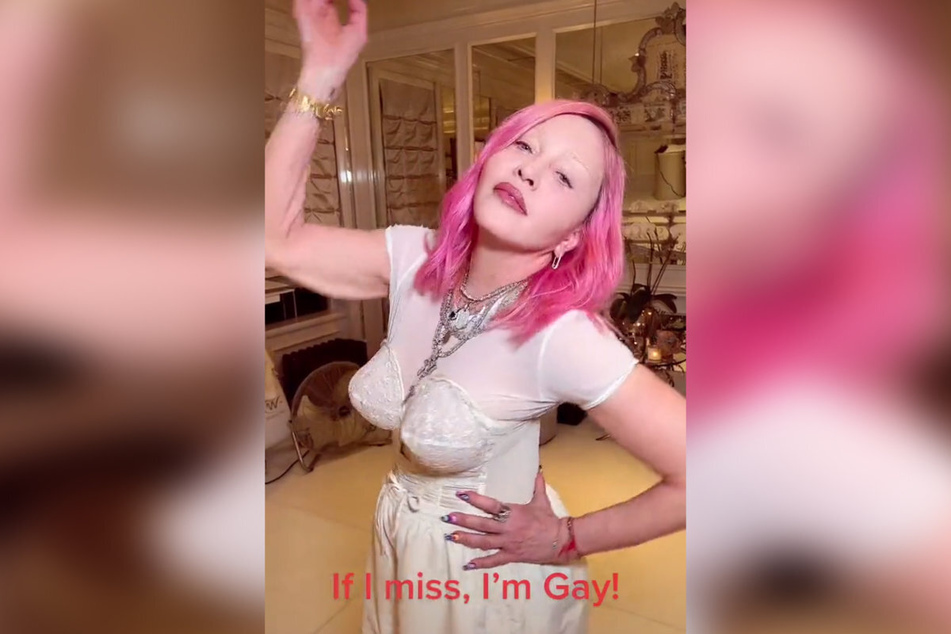 That Madonna is attracted to other women has never really been in doubt. Who can forget the legendary kisses she shared with Britney Spears and Christina Aguilera at the 2003 Video Music Awards? Most of her publicized relationships, though, have been with men, including her two high-profile marriages to actor Sean Penn and then director Guy Ritchie, whom she shares a son with.
This latest development just be the culmination of Madonna's long history as an LGBTQ+ icon and ally. From her lyrics and music videos, to her style and statements, the Vogue artist has always been deeply involved in representing and advocating for the community.
At the GLAAD Media Awards in 2019, where she was honored for her work, the singer made this as explicit as possible, saying: "Fighting for all marginalized people is a duty and an honor I could not turn my back on nor will I ever."
It's not entirely clear whether Madonna now identifies fully as gay, but maybe that's entirely appropriate for someone whose career has been one big illustration of fluid sexuality.
Cover photo: Collage: Screenshot/TikTok/@madonna