Jessica Mulroney gets into Instagram spat over Veterans Day
Toronto, Canada - Fashion designer Jessica Mulroney posted on Instagram that she was looking forward to the "next chapter", but her words quickly backfired as the timing of the post sparked controversy.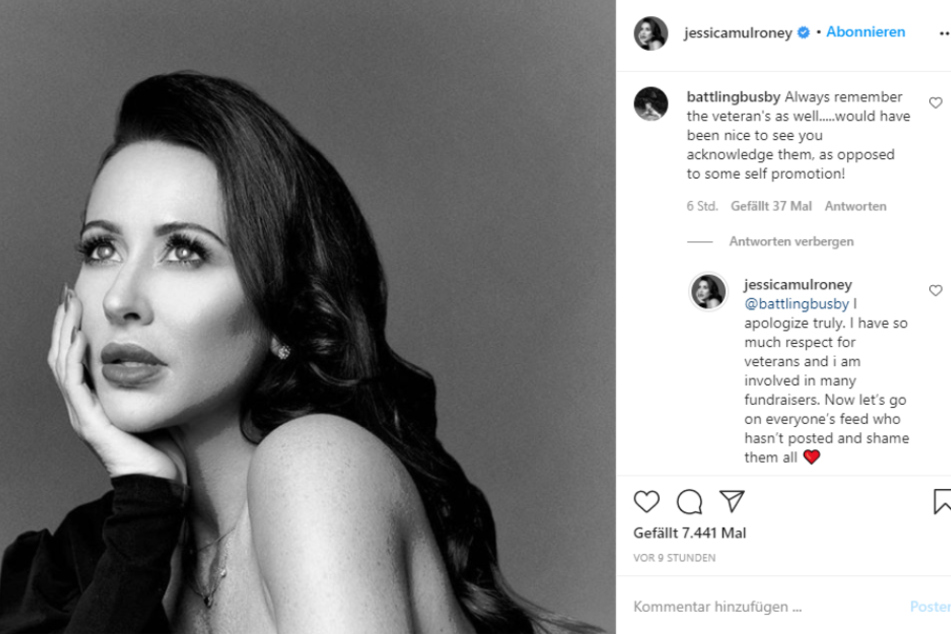 "Next chapter begins now. Always remember the work you've put in and keep doing it," the Canadian stylist posted on November 11, alongside a black-and-white photo of herself.

But some users soon called her out for posting about her herself on Remembrance Day.
A veteran wrote in a comment under the post: "Always remember the veteran's [sic] as well... would have been nice to see you acknowledge them, as opposed to some self promotion!"

But the stylist was quick to issue a comeback:"I apologise truly. I have so much respect for veterans and I am involved in many fundraisers." She sarcastically added, "Now let's go on everyone's feed who hasn't posted and shame them all."
Jessica (40) is a close friend of Meghan Markle, the Duchess of Sussex, and was a regular fashion contributor to Good Morning America before stepping away from the job in July.

Many followers came to Jessica's defense. "Why would you want to shame people for not posting?" one wrote under the veteran's comment. Others sent her "much love".
Veterans Day – called Remembrance Day in Canada and other countries of the British Commonwealth – takes place annually on November 11 and commemorates the day World War I ended.

Jessica took to her Instagram stories soon after the tense exchange, adding links for followers to donate to Legion.ca and CanadaHelps.org, two charities which support veterans.
She also had a message for critics: "For those who believe an Instagram post makes the biggest difference. Try something new. Donate and swipe up!"

Cover photo: Instagram Screenshot @jessicamulroney