"Hannah Marijuana": Miley Cyrus posts a photo of her Disney doppelganger with drugs
Los Angeles, California - Was it a "party in the USA" or a night at home? Miley Cyrus' weekend snapshots looked a little different from most people's typical Saturday night.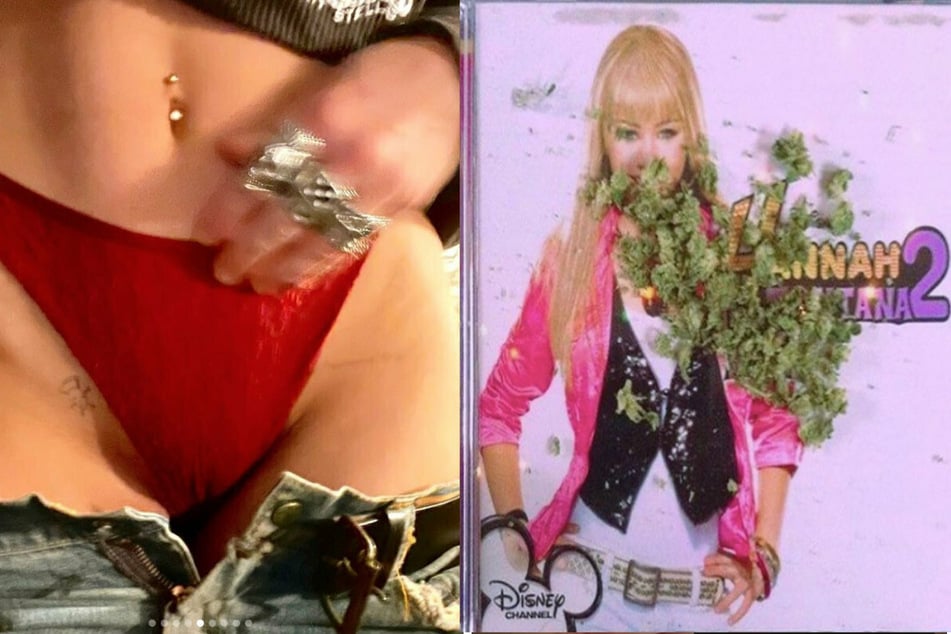 "It's Cat-urday but don't be a pussy!" the 28-year-old wrote to her 124 million followers on Instagram.

Yet, the random string of snapshots that followed did not feature any cats.

Instead, the series included high-heeled boots, Mick Jagger, some selfies, and her underwear – but the first photo created the biggest stir. The pic featured a Hannah Montana 2 CD with the Disney character portrayed by Miley in her teenage years sitting underneath dried pieces of a cannabis plant.
Miley's followers took guesses about what she may have been up to. Some cited the move as "iconic" and "a good use for old cds." Another wrote, "I hope you know I jam your album while smoking."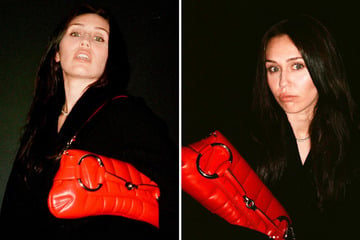 The outspoken musician has been vocal about her past drug use and even had a pet pitbull-mix named Mary Jane.

Miley Cyrus' posts provoctive pics: "Don't be a pussy"
Scandal is nothing new for Miley Cyrus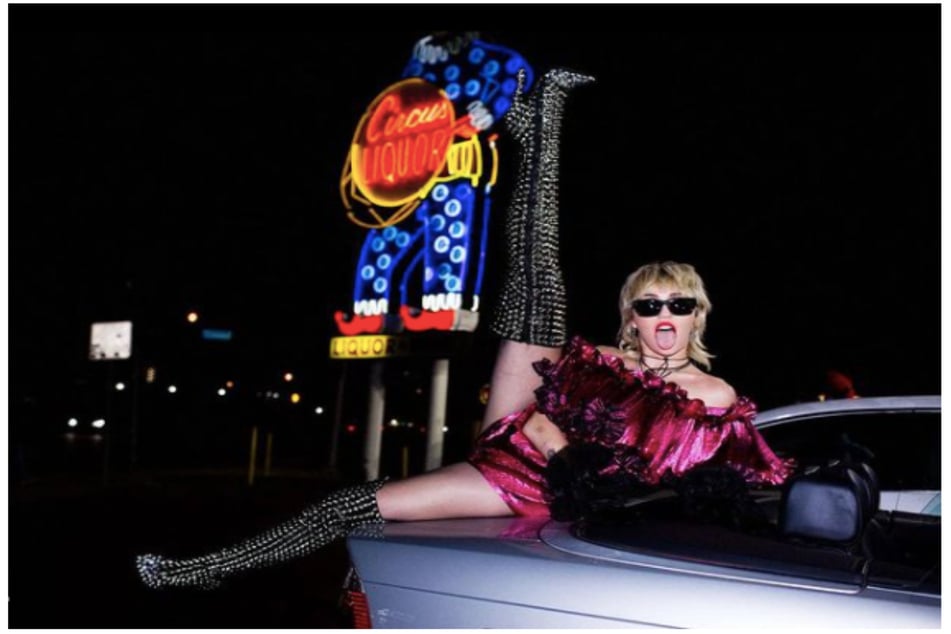 Miley has long been the subject of scandal for her sexy Instagram posts and wild-child antics since her departure from playing the squeaky-clean Hannah Montana on the Disney channel sitcom early in her career.
The consumption of cannabis is legal in the state of California, where Miley lives. An individual may possess up to 28 grams without legal penalty for private use.
Whether sharing intimate details about sex toys or posing in naughty attire, the Wrecking Ball singer loves to stir things up.

As she noted in one of her most famous song lyrics, she's "just being Miley!"

Cover photo: Instagram/Screenshot/mileycyrus & Instagram/Screenshot/mileycyrus