Miley Cyrus has some big news after losing her beloved dog
Los Angeles, California - Months after the tragic death of her beloved four-legged friend Mary Jane, who battled cancer, Miley Cyrus has welcomed a new furry member to her family.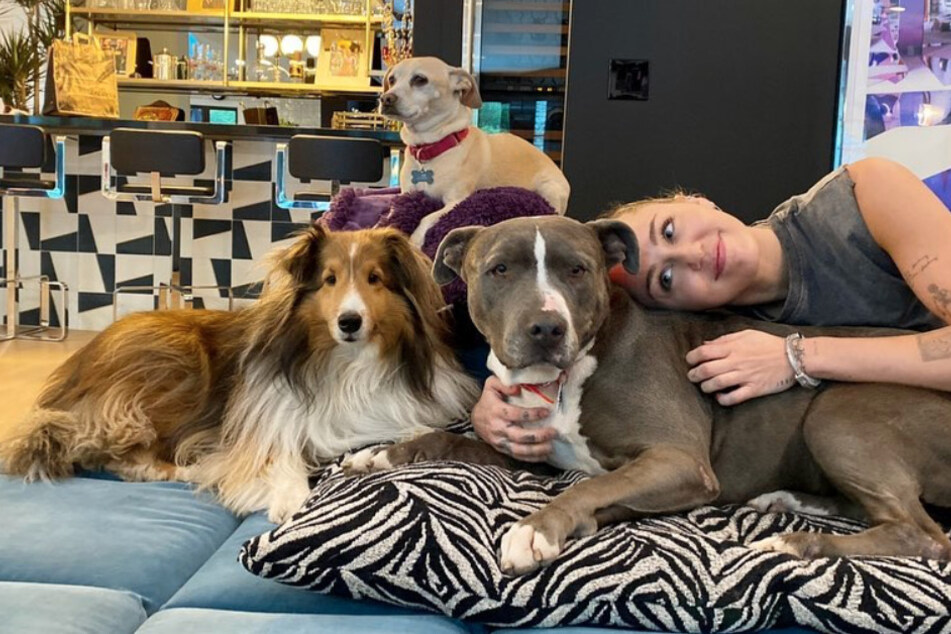 On Sunday, the 28-year-old singer announced on Instagram that she rescued the adorable pit bull that she named Angel in honor of her dog Mary Jane who died at the beginning of January.
She included a furry slideshow with images of her huge dog family.
"I Thought I Lost You," she wrote in the caption, quoting her award-winning song with John Travolta from their Disney movie Bolt.
Miley explained that she believes her "bestie" Mary Jane delivered Angel to her.
"Almost two months ago my best friend, a rescued pit mix Mary Jane, left this world," she wrote.
"I knew she wasn't gone for good. She had outlived the body she was in but she never said goodbye ….. with her eyes she whispered 'See you soon Bestie.' Mary Jane defined loyalty and would never break a promise."
The pop star seems to have fallen head over heels for her new canine companion, describing the pooch as "incomparably loving."
"Not sure I will ever sleep again because I can't take my eyes off of her!"
Miley believes that Angel was brought to her by Mary Jane
Miley's current pet family now includes her pit bull Angel, her Shetland sheepdog Emu, and her shepherd mix Bo Cyrus.
Cover photo: screenshot/ Instagram/ @mileycyrus