Nickelodeon gets slimed by Zoey 101 star as toxic workplace allegations continue
Studio City, California- Alexa Nikolas, who appeared on the Nickelodeon show Zoey 101, doubled down on accusations against the kids TV network in a public protest.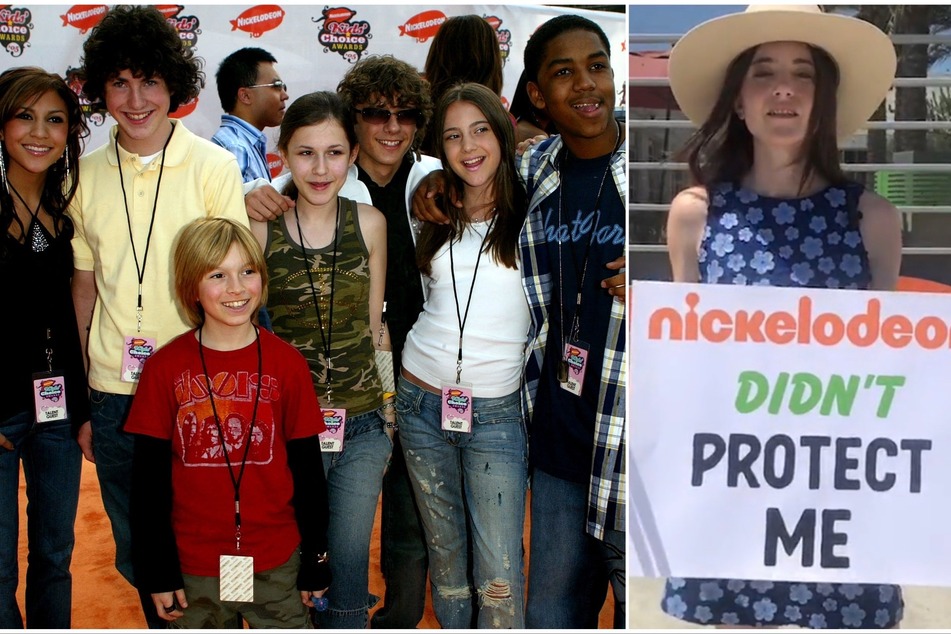 Another child star is speaking out about the famed TV network's alleged dangerous work environment for children.
Nikolas led a public protest outside Nickelodeon's headquarters, calling out her former employer for not protecting its child actors.
The public display is part of her Eat Predators campaign, a movement advocating for better treatment of kids in the workforce and demanding that former Nickelodeon actors be released from the non-disclosure agreements she alleges the network forced them to sign.
On Thursday, the 30-year-old posted shared a lengthy video via Instagram Live where she is seen holding a sign that reads, "Nickelodeon Didn't Protect Me" and calling out many executives specifically with allegations and personal stories.
"We're standing outside of 'Sickelodeon' hosting Slime Time Live," she said.

"I did not feel protected at Nickelodeon as a child, personally. I'm demanding that Nickelodeon starts protecting children and not predators."
The actor also spoke with TMZ, and maintained that the network owes its child stars an apology.
"I want to make Nick safe for kids, because my personal experience, working on Zoey 101, didn't feel safe," she said.
"After hearing so many different stories from different Nick stars, it just feels like enough is enough."
Nikolas' protest follows child star Jennette McCurdy's recent bombshell memoir I'm Glad My Mom Died, where she also claimed she was subjected to a toxic work environment while working on the teen shows iCarly and Sam & Cat.

Nickelodeon has yet to respond to the criticism.
Cover photo: Collage: MATTHEW SIMMONS / GETTY IMAGES NORTH AMERICA / GETTY IMAGES VIA AFP & Screenshot/instagram/matchthesource