Nicki Minaj channels her inner villain in new music video with Lil Baby
New York, New York – Nicki Minaj totes her acting chops and gives boss vibes in her latest music video collab with Lil Baby.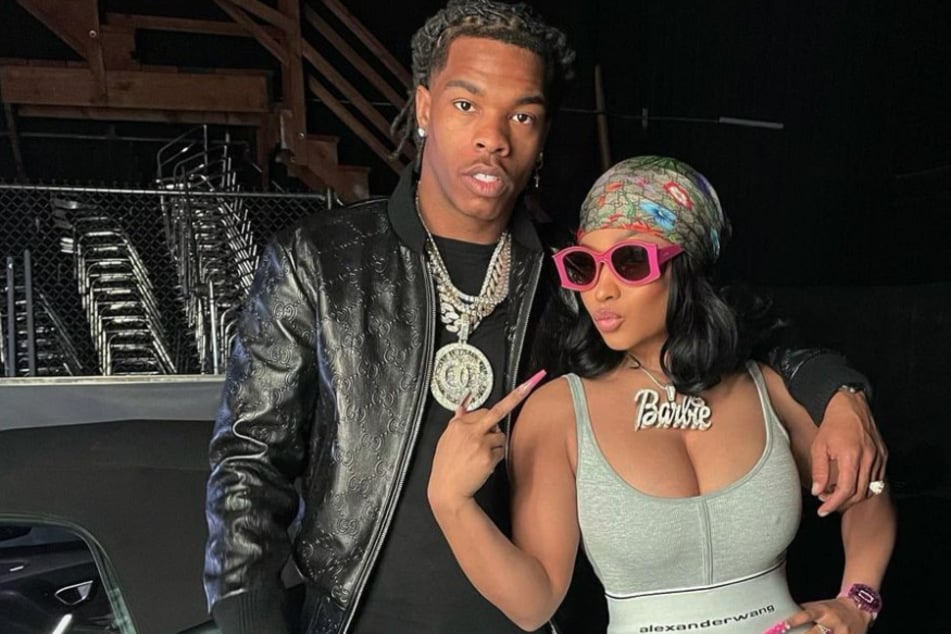 It seems like Minaj (39) is on a whole new level lately, and her latest music video is no exception.
Back with new solo music and a new sound for the first time since her 2018 album, Queen, Minaj's new single, Do We Have A Problem, packs a lot of heat.
However, it seems to be the song's action-filled music video that's doing most of the heavy lifting, rather than the track itself.
The video is essentially a nine-minute short film that showcases actor Cory Hardrict in the role of a mob boss known as "The Black Death," while Jason Sikora of Ozark fame plays that of a respected, handsome law enforcement officer.
Sikora plays opposite of the video's antihero and his crime-fighting colleague that is Minaj, who ends up embarking on quite the wild chase involving private jets, fast cars, a trip to Cuba, and of course – Lil Baby (27).
In the opening moments of the video, Minaj meets Hardrict in an interrogation room, where he says, "You know the rules, agent. You take out the target, or you become the f*****g target, you understand me?"
Not the Minaj we once knew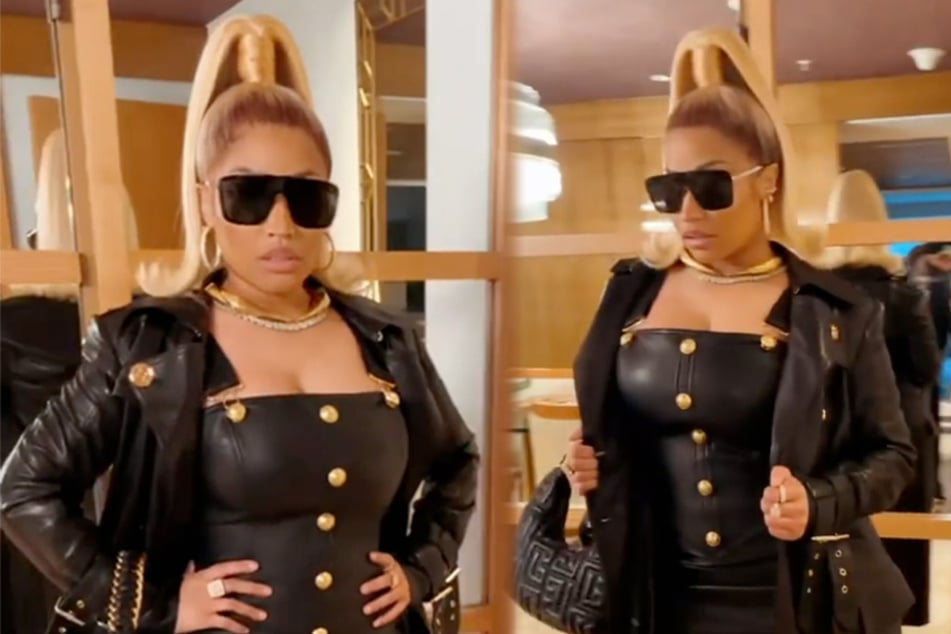 As the video plays on, it becomes apparent what the task at hand should've been – Minaj taking out Lil Baby's character amid a bougie underground auction.
Things make a turn for the chaotic once Minaj lays eyes on Lil Baby, his icy jewels, and his security team.
Dressed in a strappy black leather one piece with guns and smoke bombs strapped to her legs, along with an exquisite pink ostrich feather shawl, Minaj looks the part of someone dressed to kill.
Instead of taking out Lil Baby as initially planned, Minaj becomes his sidekick, fleeing the scene in a snazzy sports car whilst wearing an iced out "Barbie" necklace.
The video ends with Minaj turning the tables on her former boss in Sikora with the help of Lil Baby, even swapping out her Barbie chain for one of his own.
As for the song itself, Minaj's use of autotune in the bridge feels extremely out of place for the tenured and usually on-point rapper, and her rhymes don't seem to pack the punch they historically have.

Lil Baby's singular verse is more cohesive than his collaborator's, as he so honestly states on the track, "I'm on point, I know what I'm doing."
While neither Minaj nor Lil Baby's lines are earth-shattering, it's hard to deny the banging beat that's made to liven up the club or a hype house party.
Cover photo: Screenshot/Instagram/lilbaby