Nicki Minaj wages Twitter war after backlash over Covid-19 vaccine views
New York, New York - Nicki Minaj has caused some drama on Twitter after she was slammed for her views on the Covid-19 vaccine.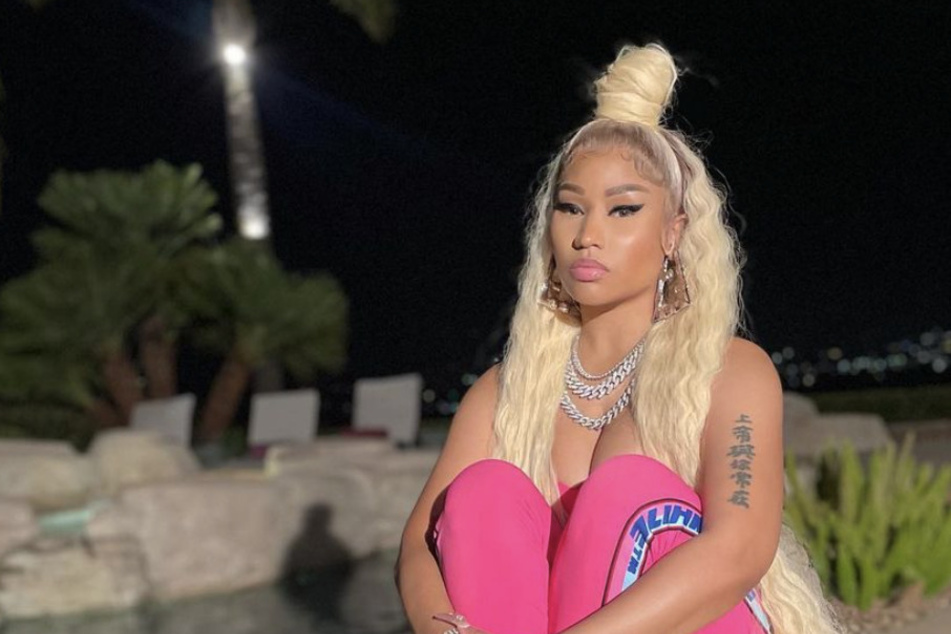 On Monday, the rapper explained that didn't attend this year's Met Gala because she wasn't vaccinated.

"They want you to get vaccinated for the Met. If I get vaccinated it won't for the Met. It'll be once I feel I've done enough research. I'm working on that now. In the meantime my loves, be safe. Wear the mask with 2 strings that grips your head and face. Not that loose one," she tweeted.
Nicki also revealed in another tweet that a friend of her cousin's became impotent after taking the vaccine and encouraged fans to do more research before taking it.
Though the Starship artist did share she would get the vaccine soon, and did a poll on which would be the best to take, her remarks – which many called out as vaccine misinformation – received major backlash from fans, the media, medical professionals, and some public figures.
MSNBC's Joy-Ann Reid blasted Nicki during a segment on her show The ReidOut.
"For you to use your platform to encourage our community to not protect themselves and save their lives, my God, you could do better than that. It's a blessing. It's a blessing that you got that. That people listen to you and they listen to you more than they listen to me," the host shared.
Former The View cohost Meghan McCain also condemned Nicki by retweeting her post and replying, "That's entirely enough internet for today."
Yet, the Queen of Rap was never one to take any flack from her haters.
The 38-year-old swiftly clapped back at Joy-Ann in a Twitter rant, calling her "a lying homophobic c**t" while also sharing old tweets from the host that questioned how people could trust the FDA and CDC regarding the vaccine.
As for Meghan, Nicki simply told to the staunch conservative to "eat s**t."
On Tuesday, Nicki completely pivoted into a Twitter war with British TV host Piers Morgan, who called her "one of the rudest little madams I've ever met" after her vaccine disinformation and claimed she snubbed his kids when they met on America's Got Talent.
Minaj claimed she was never on the show, despite Twitter users digging up old footage proving the opposite.
The rapper kept the swings coming in multiple follow-up tweets.
Will Nicki's remarks continue to cause more chaos on social media?
Cover photo: screenshot/instagram/nickiminaj