Olivia Dunne re-enters her "emo phase" in viral video!
Baton Rouge, Louisiana - Olivia "it was never a phase" Dunne, is that you?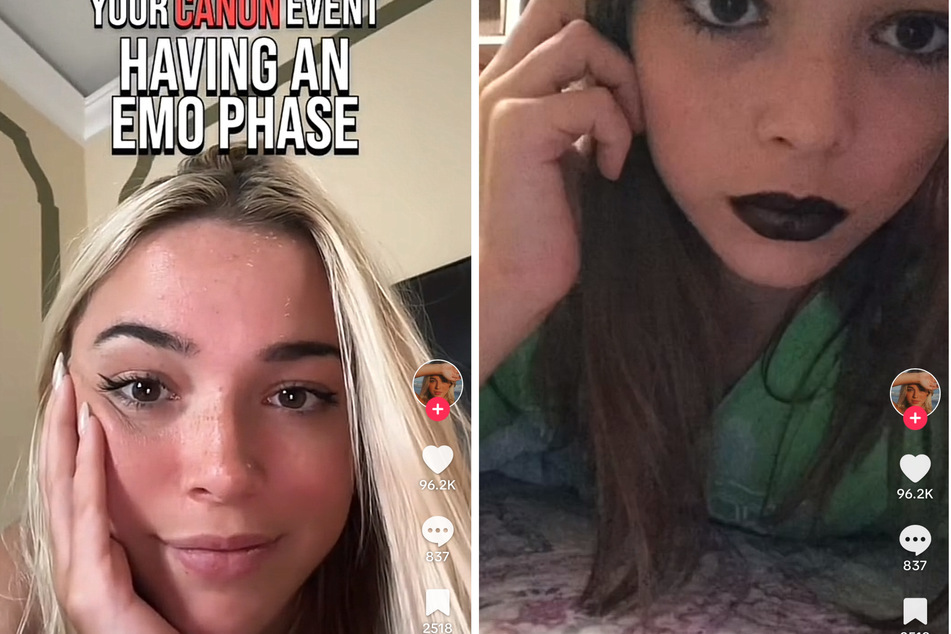 Everyone experiences a good "glow up" phase at least once in their lives!
For Sports Illustrated Swimsuit model Olivia Dunne, this phase included getting past a hardcore emo image.
In a hilarious TikTok video captioned, "mom it's not a phase," Livvy reveals arguably one of the funniest secrets of her past: her emo era!
In the clip, Livvy shares three pictures of herself as a young teen whilst rocking her finest emo fashion.
From black and red lipstick, to dark flannels and black clothing, the old dark-haired livvy appears to look nothing like the bright blonde bombshell fans have come to know and love.
With over a half a million views, fans raved over the LSU's gymnast shocking former looks in the comments section.
"Que music 'He was a skater boy, she said see yah later boy,'" one fan hilariously commented in reference to Avril Lavigne's hit song, Sk8r Boi.
"Did u dye ur hair or did it just turn blonde over the years?" another asked.
"Bring back emo livvy for a day," someone else suggested.
Will fans persuade Olivia Dunne to bring back her emo era? Time will tell!
Cover photo: Collage: Screenshot / TikTok / livvy