Olivia Wilde and Florence Pugh's bad blood gets exposed: "She is f**king up her movie"
Los Angeles, California - Despite Olivia Wilde's numerous claims that she and Don't Worry Darling's leading lady in Florence Pugh aren't at odds, a new report indicates there is, in fact, bad blood between the two celebs.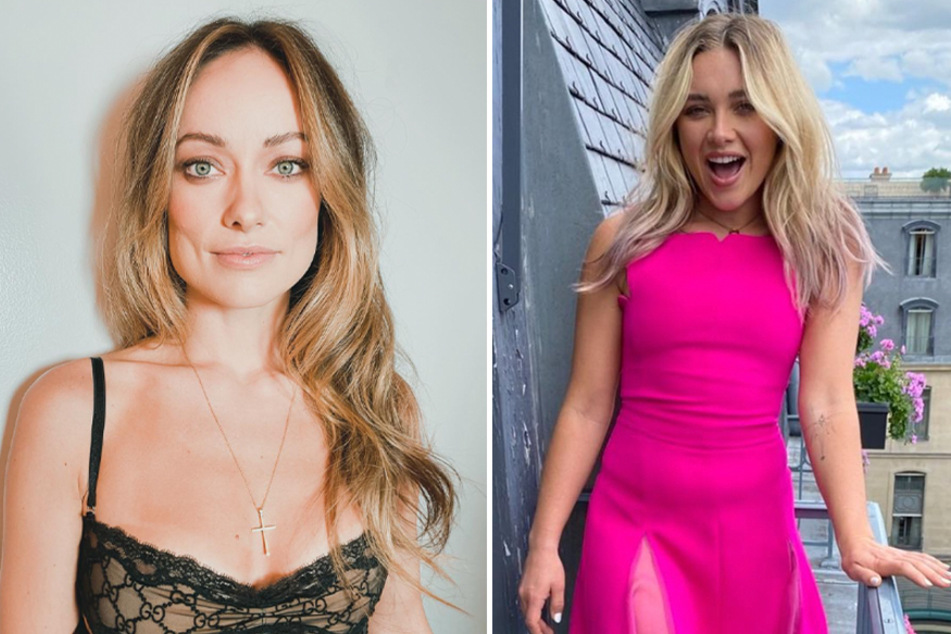 On the day Wilde's film hit theaters, yet another report broke about the complexities and tumultuous nature of life on the set of Don't Worry Darling.
Like many storylines surrounding the production, the latest doesn't center around the film itself, but rather the rumored feud between Wilde and Pugh. However, this one seems to bury any excuse Wilde has given regarding Pugh's absence from nearly every press event.
While the DWD director has stated on numerous occasions that Pugh's absence simply stemmed from the fact she had other obligations, it seems that might not be the actual reason.
Citing an anonymous source who spent a lot of time on the set, Vulture reported that Pugh and Wilde got into a blowout fight in January 2021, as the 26-year-old actress was increasingly irked by Wilde's constant and unexplained absences. The source said "Olivia and Harry would just disappear."
The last straw came when the two stars got into a "screaming match," according to the source. The bad blood between Pugh and Wilde forced Toby Emmerich, the highest-ranking Warner Bros. exec at the time, to step in and try to ensure Pugh would participate in DWD's life cycle "in any way" and not jeopardize its potential success.
Another source who was close to the production said, "Olivia is either a mad genius who figured out a way to make people more aware of the movie in a way that just drives up the box office ... or she doesn't have any self-awareness that she is f**king up her movie."
Olivia Wilde once again dodges the tough Don't Worry Darling questions
Yet, Pugh has successfully avoided most press functions for the film itself aside from appearing on the red carpet at the Venice Film Festival, where she and Wilde were not once spotted next to each other.
But the madness doesn't stop there. A different anonymous source reportedly dished that Warner Bros. executives are less than thrilled about how Wilde's handled the promotional side of Don't Worry Darling's release, specifically citing how the 38-year-old spoke about Shia LaBeouf's exit from the cast.
The director attempted to address the whole LaBeouf situation on The Late Show with Stephen Colbert this week, where she provided numerous non-answers about what exactly went down.
With Don't Worry Darling now in theaters, it'll be interesting to see how the ongoing chaos surrounding the film affects its box office performance during opening weekend.
Cover photo: Collage: Screenshot/Instagram/oliviawilde & florencepugh