Out of the blue: Zoë Kravitz files for divorce!
Los Angeles, California - While some couples find each other during coronavirus times, the opposite was the case for actor Zoë Kravitz. After only 18 months of marriage, the relationship seems over and done with.
It could have been so beautiful: in June 2019, Zoë said yes to her sweetheart Karl Glusman (33). The wedding took place at her father Lenny Kravitz's home in Paris.
But their happiness was not long-lasting. As People magazine reported, the 32-year-old filed for divorce on December 23. The two still appeared totally in love during the summer, when they posted a wedding picture to Instagram for their one-year anniversary.
So what happened? Fans can only speculate.
The couple met in New York in 2016 and shortly after, they made their relationship public while attending a concert.
They could hardly keep their hands off each other during public appearances. The Fantastic Beasts 2 star blurted out their engagement during an interview with Rolling Stone magazine. Karl had proposed to her in her living room.
Karl originally wanted to get down on one knee in front of Zoë in Paris, but his work schedule threw a wrench in the plan and she ended up wearing sweatpants during the proposal.
Zoë and Karl posted pictures of their wedding in the summer
Karl deletes pictures of Zoë on Instagram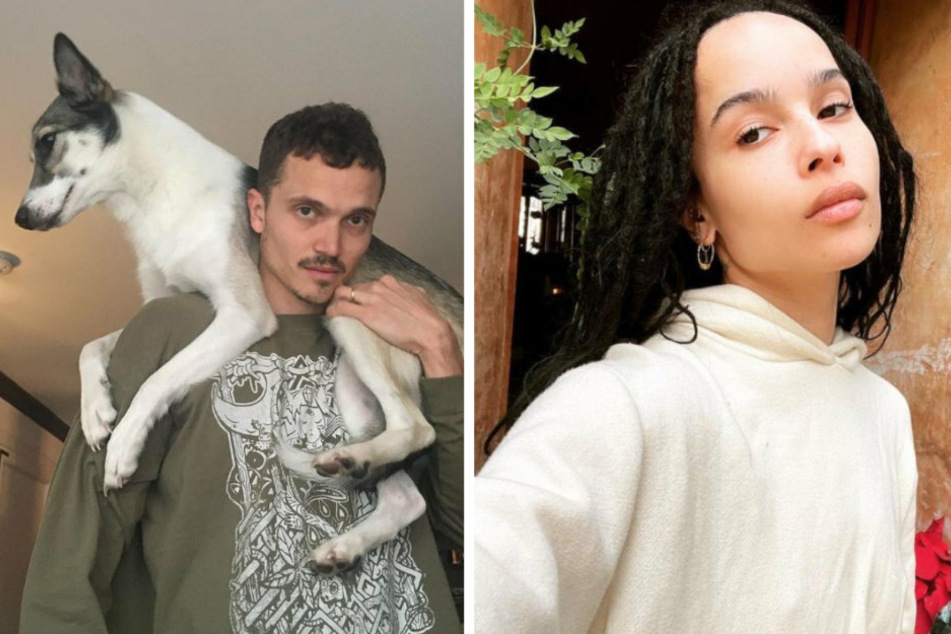 Zoë's father Lenny, her mother Lisa Bonet, Lisa's husband, Aquaman star Jason Momoa, and Reese Witherspoon were all at the wedding.
In the year following their marriage, they seemed to show nothing but happiness in their relationship, with no sign of a crisis. Things were also going well professionally: Zoë landed the role of Catwoman and will appear alongside Robert Pattinson in the upcoming Batman film.
The divorce really came out of the blue. Neither has commented on their social media accounts.
But there is one big clue: pictures of Zoë have suddenly disappeared from Karl's Instagram page. Meanwhile, Zoë still has snapshots of her marriage online – so far.
Cover photo: imago images / ZUMA Wire