Snoop Dogg's personal blunt roller reveals how many joints the rapper smokes a day
Los Angeles, California - Snoop Dogg has become well known for his love of the magical herb. His personal blunt roller has revealed how much he smokes a day, and it will blow your mind.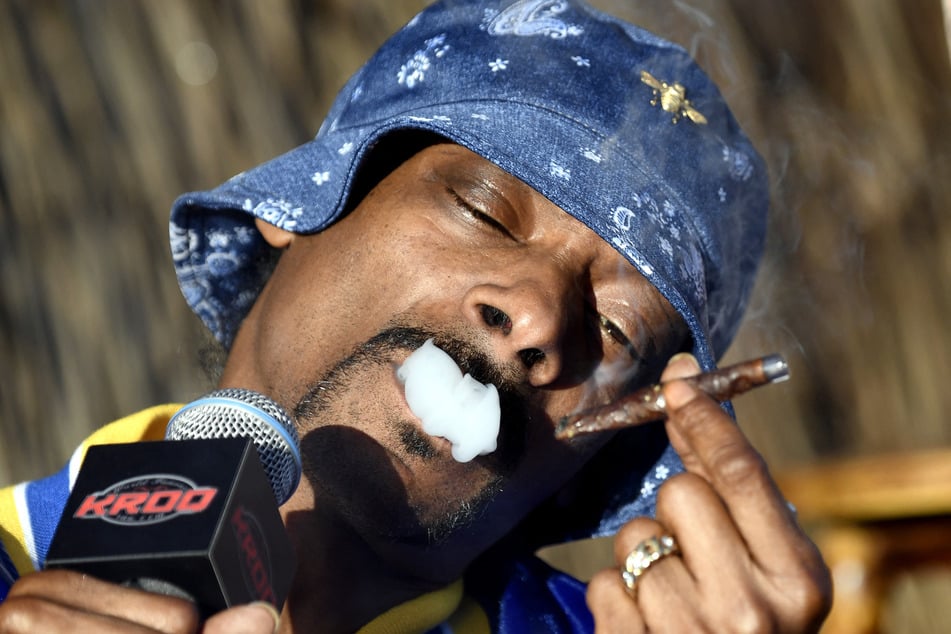 In a recent episode of the Australian radio show The Kyle and Jackie O Show, professional roller Renagade PerRana gave some insight into just how much the Doggfather puffs in a given day.
"I do about half a pound a day, which is 75 to 150 joints," PerRana revealed, adding that the rapper pretty much always has a roll up in hand anywhere he goes.
When asked how many she has rolled since landing the position, PerRana said, "I calculate it at over 450,000."
According to the Huffington Post, the roller shared in another interview how she got the role.
"I had a roll-off with a sound engineer that works with Snoop, that I guess Snoop kind of recommended, and then a Venezuelan cigar roller who rolls big boy stogies at parties," she explained. "And I smoked them, to say the least. So from that day forward, I was the premier blunt roller of the planet - blunt roller to the stars now."
Back in June, the Gin & Juice rapper shared on Twitter that he was giving his roller a raise due to the rising costs of inflation.
Snoop Dogg is the perfect example of how the "pot smokers are lazy" stereotype just isn't true.
Cover photo: FRAZER HARRISON / GETTY IMAGES NORTH AMERICA / GETTY IMAGES VIA AFP