Taylor Swift trolls Swifties with "mastermind" TikTok full of Easter eggs
loc - With just under one month until Taylor Swift's surprise album Midnights is released into the loving hands of Taylor Nation –and the rest of the world – the Grammy-winning music artist is already leveling up her Easter egg game. But this time, she's adding a healthy dose of TikTok clowning into the mix.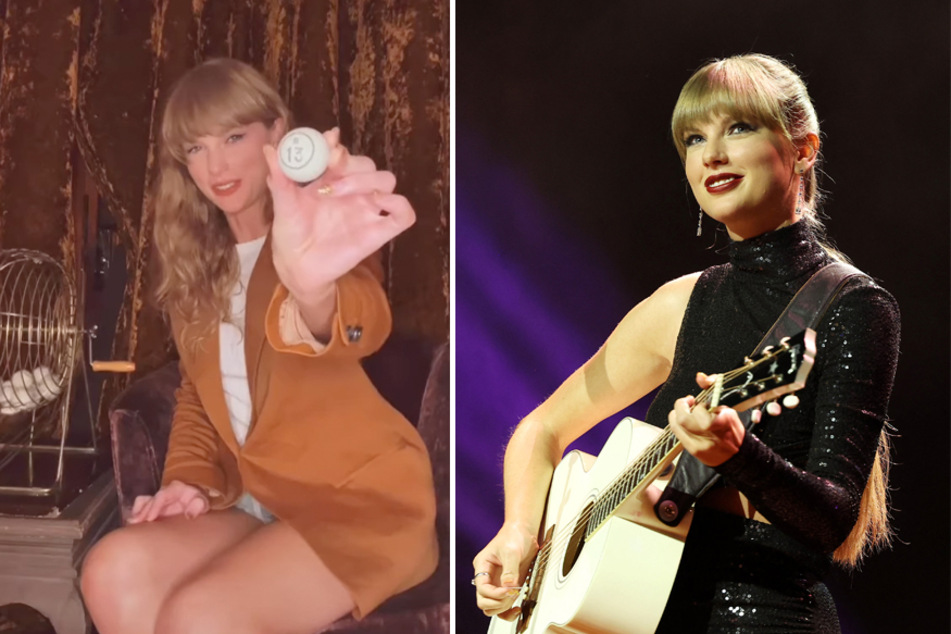 It wouldn't be a T. Swift album drop if the songstress wasn't actively trolling her loyal fans in the weeks leading up to its release.
The All Too Well singer first started dropping hints about Midnights last Friday with a TikTok that featured none other than Jack Antonoff, one of her longtime collaborators who appears to be a producer on this project, too.
This week, the VMA winner shocked Swifties far and wide with an Easter egg via TikTok that wasn't much of an Easter egg, considering she straight up told fans the title of track – gasp –13.
In the video which has 6.7 million views, Swift is seen sitting next to a raffle cage while clad in a retro camel blazer. "I know that I have a habit of dropping cryptic clues and Easter eggs," she said, "and I'm not here to deny that, but I am here to defy that."
Pointing to the raffle cage, Swift proclaims "I'm going to use this technologically advanced device to help me allow fate to decide exactly what track titles I'm going to be announcing, and in what order."
Did Swift hide Easter eggs Swifties haven't found yet?
According to Swift, the cage contained 13 balls that were numbered one through 13, each representing a track on Midnights. The first ball was, of course, 13, leading the Gorgeous songstress to divulge that this track is titled Mastermind.
While Swifties are beyond stoked that their queen just handed them a song title without them having to analyze an Easter egg for days to do so, we can't forget that this is Taylor Swift, and she's known for layering Easter eggs on Easter eggs.
More likely than not, Taylor Swift's "Midnights mayhem with me" video is probably overflowing with clues about the album that Swifties just won't know until they know – and that's on Taylor Swift being a mastermind of album releases.
Cover photo: Collage: Terry Wyatt / GETTY IMAGES NORTH AMERICA / Getty Images via AFP / Screenshot / TikTok / taylorswift