What do Taylor Swift's looks hint about her new album Midnights?
New York, New York - Taylor Swift is known for creating iconic fashion statements for each of her respective musical eras. With the release of her surprise album Midnights on the horizon, TAG24 is breaking down all the "lewks" we've seen so far, and the possible Easter eggs hidden in each.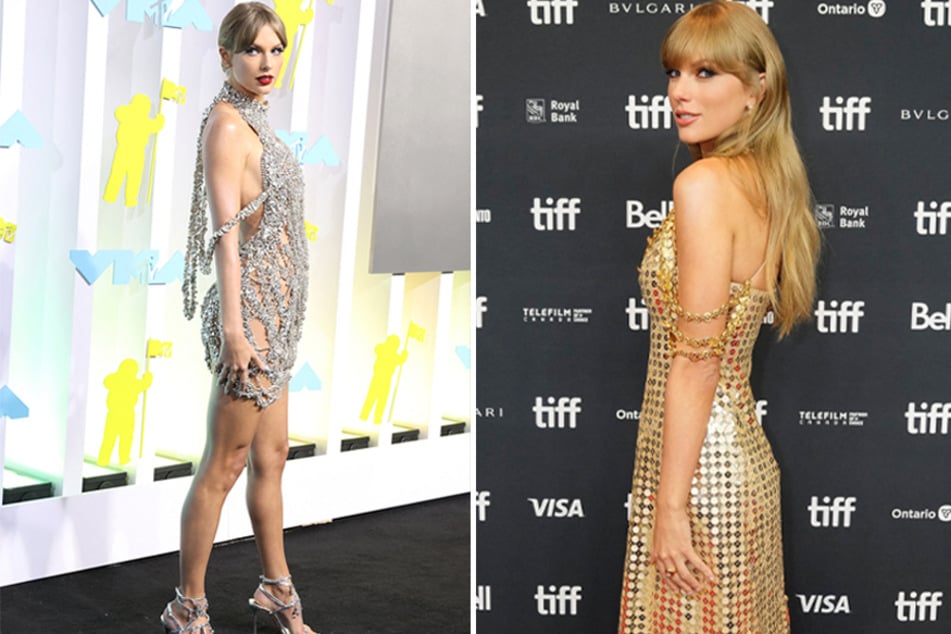 When Swift showed up at the MTV Video Music Awards in an outfit reminiscent of a scene from her Look What You Made Me Do music video, Swifties far and wide were sure that she was going to announce Reputation (Taylor's Version).
Instead, the Grammy-winning artist used her acceptance speech for Video of the Year to announce she has a brand-new album coming out on October 21 titled Midnights. This, of course, turned Twitter into a hotbed of Swiftie emotion. This only intensified when Swift showed up at a VMAs after party in a silky navy blue ensemble with sparkly platform pumps and a white feathered jacket looking like an actual dream.
Since then, Swift has made several other appearances, giving her loyal and attentive fans hints at what the forthcoming album might sound like based on the looks she's serving up. After all, this is someone whose known to strategically plot and plan the tiniest of details for Taylor Nation, who loves Swift all the more for her calculated ways.
The Champagne Problems singer has shared little to nothing about the record aside from a sneak peak of recording sessions with longtime collaborator Jack Antonoff and gorgeous special edition vinyls with covers that Swift recently revealed will collectively make a clock when added together.
Because Swifties are mostly in the dark, TAG24 is breaking down each look Swift has served up in the Midnights era, and what it might mean about the forthcoming album.
Breaking down Taylor Swift's retro Midnights era looks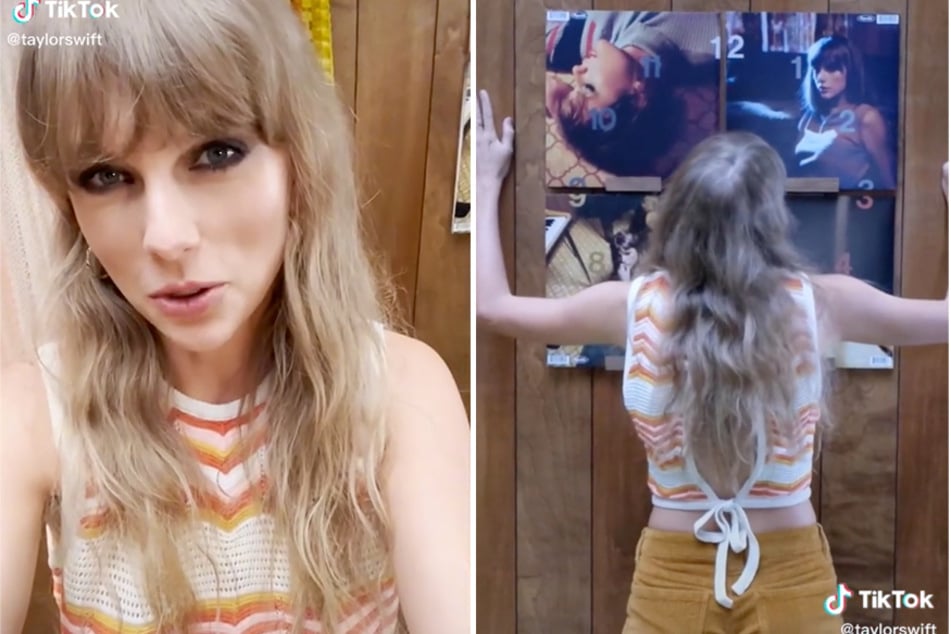 Ahh, the look that unbeknownst to fans at the time of Swift's arrival at the VMAs red carpet, would kick off the Midnights era. This stunning jewel-encrusted and slinky mini dress paired with a dark red lip, an up-do with parted bangs, and strappy stilettos gave off old-school glam with a modern and daring twist. This look could signal an element of glitz on Midnights, or perhaps lyrical inspiration from old Hollywood.


Look #2: MTV VMAs after party

We thought her VMAs look was a stunner, and then we saw her 'fit for the after party, and our jaws were on the floor. Staying true to the "old Hollywood glam" feel with a Kacey Musgraves twist, Swift stepped out in a strappy romper adorned with silver stars.

She let her hair down, and upgraded her lip color to a bright red, while strutting her stuff in chunky bedazzled silver platform sandals and a white feather jacket. This look tells us that our queen might be tapping into a different side of songwriting, perhaps drawing on inspiration from her days as more of a country music artist.


Look #3: Toronto International Film Festival red carpet

If we're being totally honest, this one reminded us an awful lot of several dresses Swift has rocked on red carpets before, such as the one she wore to the 2013 ACM Awards. To be fair, Swift does opt for gold numbers more often than not, and the long gown with gold sequins and chain-like additions was nothing short of a stunner.
With Swift rocking her trademark blunt bangs with the rest of her hair behind her shoulders and a nude lip, this look screamed disco glam, hinting that there might be some groovy vibes present on Midnights.
Taylor Swift's Midnights era in photos
It's clear that Swift's fashion choices in the Midnights era have leaned heavily towards all things retro, and we can't wait to see how this vibe sonically transfers when the album drops on October 21!
Cover photo: Collage: REUTERS