The "very first time" at 62: Madonna gets a tattoo!
Los Angeles, California - Better late than never, pop icon Madonna got a tattoo with a very special meaning.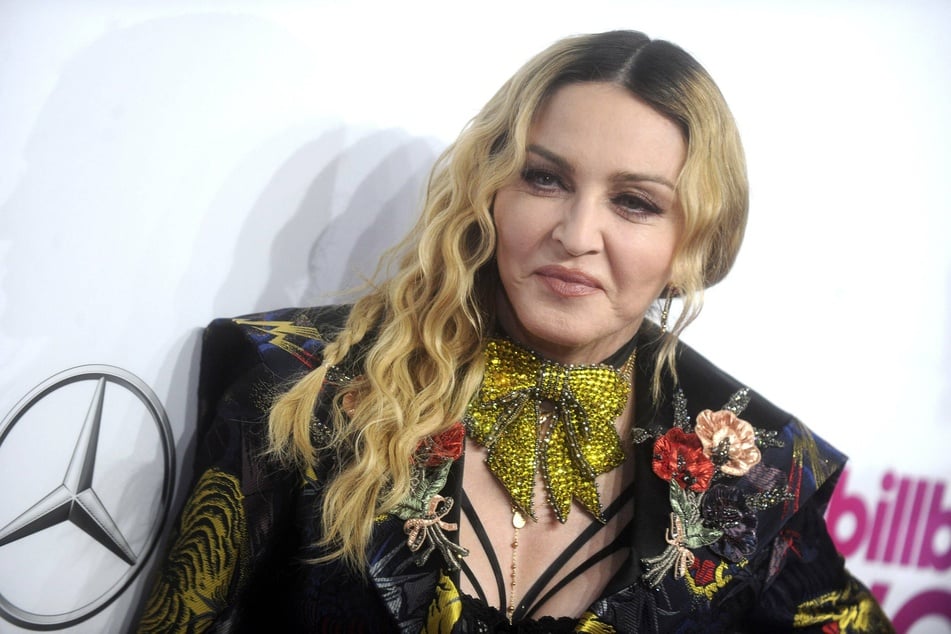 On the inside of her wrist Madonna (62) now has the initial letters of her six children, Lourdes (24), Rocco (20), David (15), Mercy (14), Stelle (8) and Estere (8), in chronological order according to their age.
Lourdes is her son with Carlos Leon, while Rocco is her son with Guy Ritchie. Madonna adopted her four youngest children from Malawi.
The 62-year-old shared pictures from her visit to the tattoo studio on Instagram. "Inked for The Very First Time," the "Queen of Pop" proudly writes under the photo series, adding the hashtag #family.
In the photos, Madonna wears a face mask for coronavirus safety. As Modonna is a style icon, it's not surprising that her mask is very fashionable.
She wears a dark patterned scarf to protect her from coronavirus. Her dyed pink hair adds a splash of color to the look.
As a world star, Madonna always moved with the times and remained open to change. She was often a pioneer of new style trends.
With her first tattoo at the age of 62, she demonstrates her youthful spirit yet again.
Cover photo: imago images / Future Image