The slap heard round the world: Will Smith smacks Chris Rock on Oscars stage!
Los Angeles, California - Chris Rock got into a hairy situation with Will Smith at the Oscars, in a moment that will go down in entertainment history!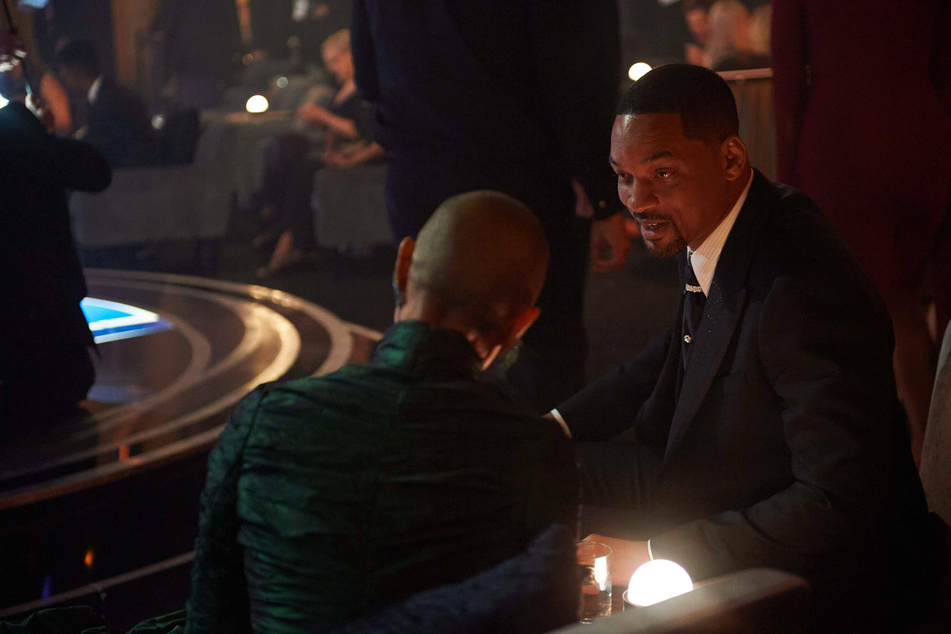 Before presenting the award for documentary feature, the comedian took aim at Jada Pinkett-Smith, telling her how much he was looking forward to watching her in G.I. Jane 2.

The 50-year-old shaved her head last year while revealing her battle with alopecia, which causes hair loss.
Will Smith responded by jumping on stage and hitting Rock in the face, before walking back to his seat.
"Keep my wife's name out of your f***ing mouth," Smith shouted at Rock as producers cut the audio on the entire program.
In foreign language broadcasts, the audio remained on as a dazed Rock chuckled that "Will Smith just slapped the s*** out of me."
"That was the greatest night in the history of television," he added.
Later on, the LAPD said Rock had not filed a police report over the slap and would not conduct an investigation. "If the party desires a police report at a later date, LAPD will be available to complete an investigative report," it said in a statement.
Smith's night of extremes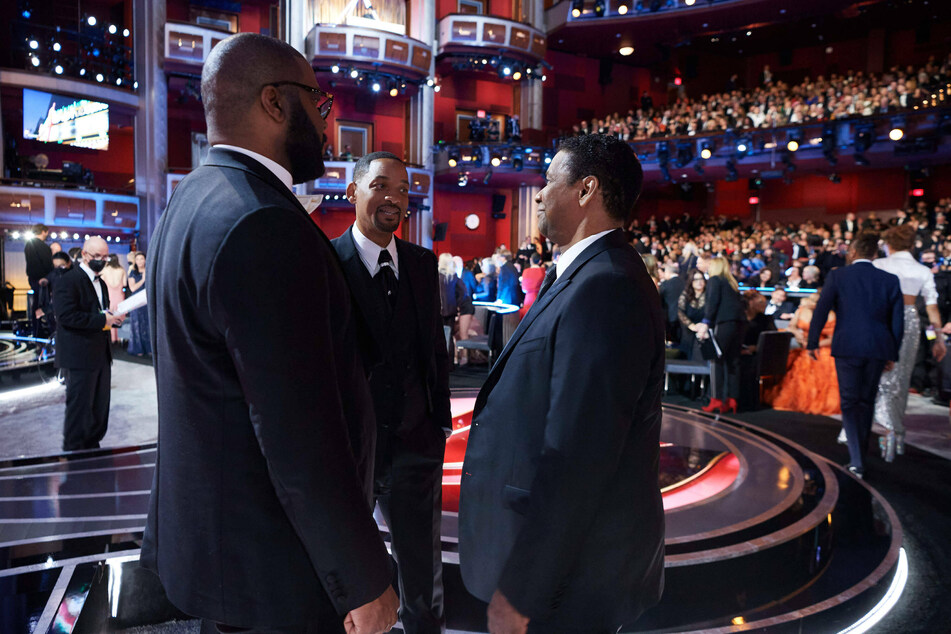 As if to make the whole night even more surreal, Smith soon found himself back on stage, this time accepting his first Academy Award, as best actor for his portrayal of the eccentric father of tennis greats Venus and Serena Williams in King Richard.
In his acceptance speech, he said: "Love will make you do crazy things."
"I want to apologize to the Academy. I want to apologize to all my fellow nominees," a tearful Smith added, without apologizing to Rock. He compared himself to Richard Williams, saying he "was a fierce defender of his family."
"I know to do what we do, you gotta be able to take abuse, you gotta be able to take people talk crazy about you, in this business, you gotta have people disrespecting you and you gotta smile and pretend that it's okay."
Reports said Denzel Washington and Tyler Perry had tried to calm Smith down during the ad break after the smackdown, as celebrities were left reeling and shocked by the whole mess.
The Academy Awards Twitter account later put out a bland statement insisting it did not "condone violence of any form."
Cover photo: IMAGO / Picturelux