Travis Barker's ex-wife has love tattoo removed and calls out his "weird PDA" with Kourtney Kardashian
Los Angeles, California – Having your ex's named inked on you is so 2020 – at least for Travis Barker and ex Shanna Moakler, who joined her drummer ex-husband in covering up tattoos of their past relationship in light of newfound love.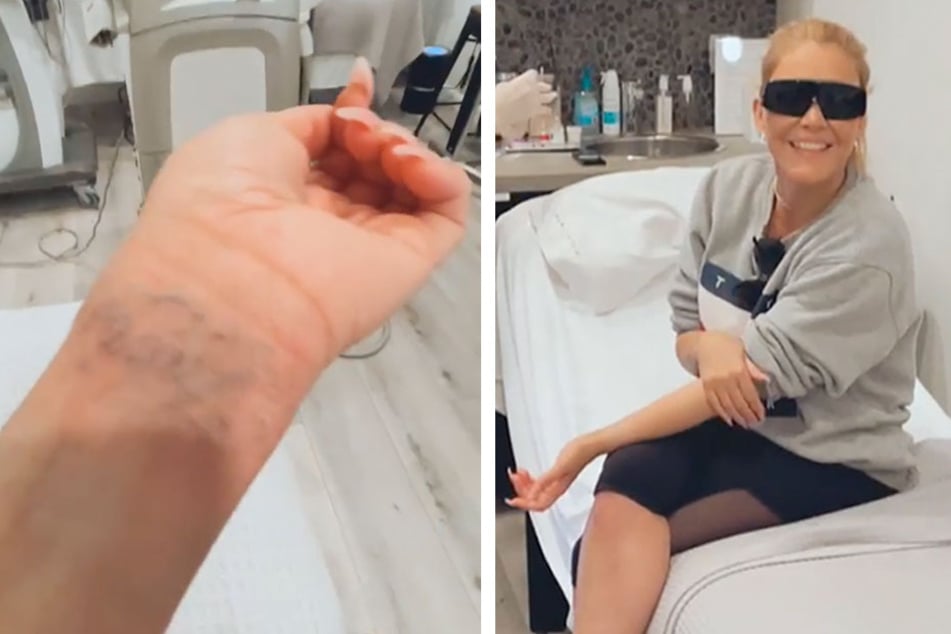 There's no point keeping someone's name on your body who no longer serves the same role in your life, especially if that person is going overboard with toting their new love around the world and the internet.
For Shanna Moakler – model, actor, and ex-wife to Travis Barker – the decision to get the tattoo of her rocker ex's name removed from her wrist wasn't made entirely out of spite. Rather, it was a process she had been undertaking for some time.

In a video posted on her Instagram, Moakler was seen squeezing the life out of a stress ball while Nurse Jamie, a famous esthetician to celebrities, burned off the remaining ink with a laser.

Like the rest of the world, the 46-year-old model's social media has been taken over by Barker's new whirlwind of a love affair with Kourtney Kardashian (42).
When someone commented on her post throwing shade about her timing, Moakler was quick to shut it down.
She responded, "To clarify since everyone seems to know my personal life, my ex put a skull tattoo over our initials on his hand while his new girl lovingly looked on, that was done with purpose and intent along with posts trying to insult me."
Finding love in new places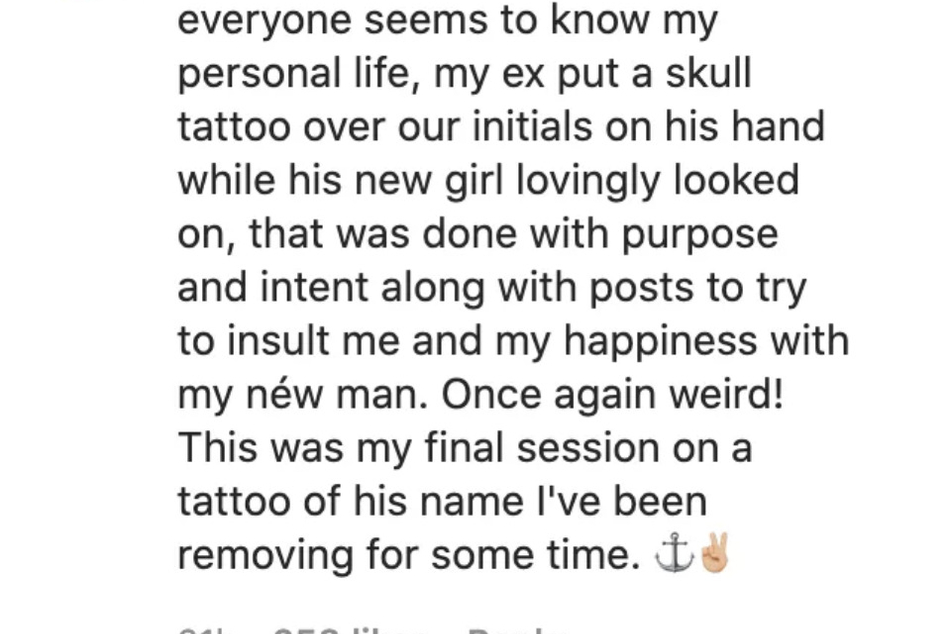 She then revealed this session with Nurse Jamie was her "final session on a tattoo of his name I've been removing for some time," followed by an anchor emoji, which Moakler often uses in posts referencing her new beau, Matthew Rondeau.
This isn't the first time Moakler has sounded off about Barker. Last week, she told People she was "very much over my ex. It's been a long time." She continued, "However, do I think some of the PDA that he's doing with her is weird?"
One day before Moaker's last session, Barker got a large skull tattoo on his hand, covering up what was once his and Moakler's initials with Kourtney by his side.
Cover photo: Screenshot/Instagram/shannamoakler