Zelensky thanks Mila Kunis and Ashton Kutcher for millions raised for Ukraine support
Los Angeles, California - Ashton Kutcher and Mila Kunis were personally thanked by Ukrainian President Volodymyr Zelenskyy for raising over $35 million in funds to help provide aid to the crisis in Ukraine.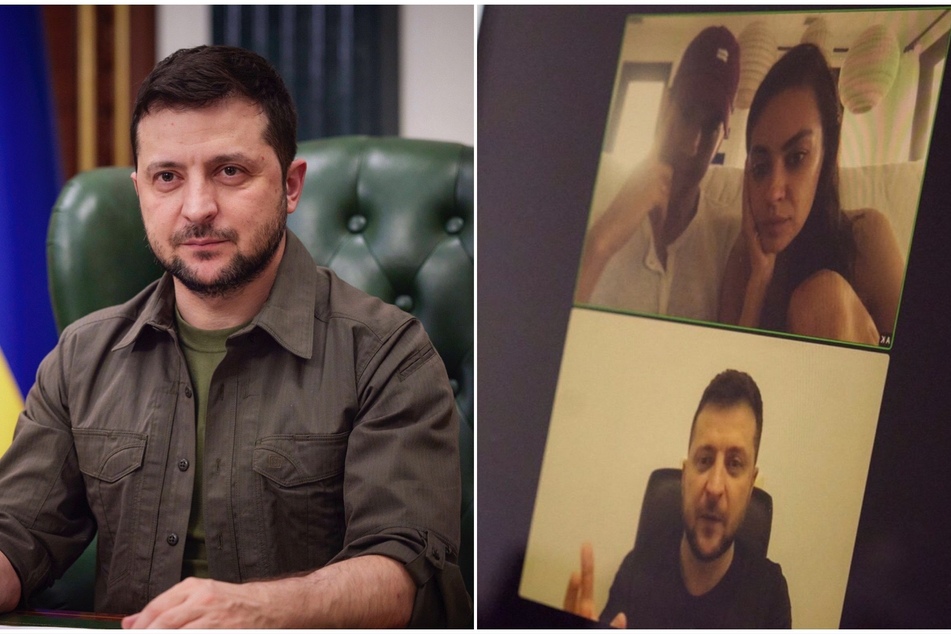 On Sunday, the couple were acknowledged by President Zelenskyy on Twitter for helping raise donations amid the ongoing attack on Ukraine by Russia.
Zelenskyy commended the husband and wife duo for their efforts, by writing, "@aplusk & Mila Kunis were among the first to respond to our grief. They have already raised $35 million & are sending it to @flexport & @Airbnb to help Ukrainian refugees."
He accompanied the post with a photo of a video chat he had with the actors on a laptop.
"Grateful for their support. Impressed by their determination. They inspire the world. #StandWithUkraine," he wrote.
Earlier this month, the couple launched their Stand With Ukraine fundraiser, with which they aimed to raise $30 million for those affected by the war in the Eastern European country.
On Thursday, Kutcher and Kunis updated fans that they had exceeded their goal and were "overwhelmed with gratitude" for those who donated to the cause.
Kunis is Ukrainian-born and moved from the country to the US in 1991. She addressed Russian President Vladimir Putin's large-scale invasion of Ukraine while speaking to Maria Shriver on the web series, Conversations Above the Noise.
"This happens and I can't express or explain what came over me, but all of a sudden. I was like, oh my God, I feel like a part of my heart just got ripped out. It was the weirdest feeling," Kunis said.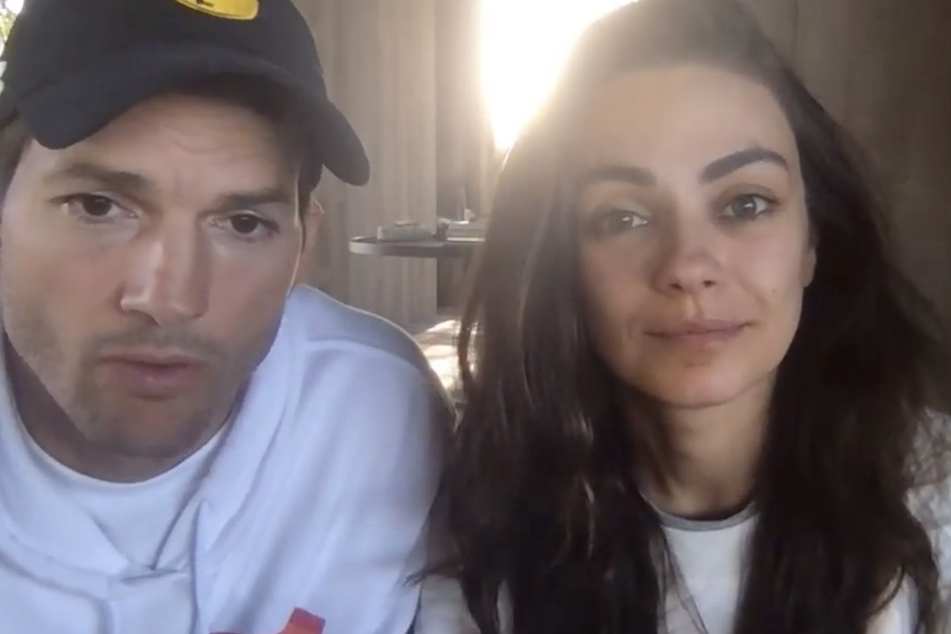 Kunis added, "I do encourage people to look at it from the perspective of, 'It's the people in power, not the people themselves.'"
Cover photo: Collage: IMAGO/ ZUMA Wire & screenshot/twitter/Володимир Зеленський