Russia launches invasion of Ukraine after Putin announces "special operation"
Kyiv, Ukraine - President Vladimir Putin officially ordered the deployment of Russia's military in the eastern Ukrainian regions of Donetsk and Luhansk in a televised address Thursday morning.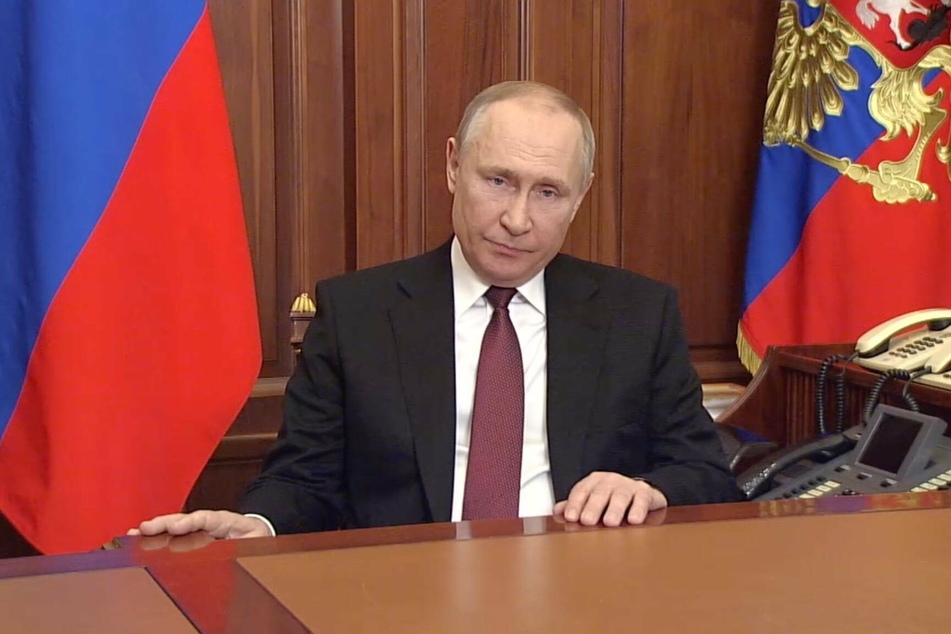 "I have decided to carry out a special military operation," Putin said. "Its goal is to protect the people who have been subjected to mistreatment and genocide for eight years."

About an hour later, Ukrainian President Volodymyr Zelensky declared a state of war for the entire country, while Ukrainian Foreign Minister Dmytro Kuleba said that strikes were already hitting Ukrainian cities.
Russia had launched a "full-scale invasion of Ukraine," Kuleba tweeted. "This is a war of aggression. Ukraine will defend itself and will win. The world can and must stop Putin."
The move from Putin was in response to a written request from the leaders of the two breakaway regions, known as the Donbass, for assistance to combat alleged attacks from the Ukrainian army. Putin had previously said he would send in troops if asked.
On Thursday morning there were unconfirmed reports of impacts in the eastern Ukrainian cities of Kharkiv and Dnipro, as well as from Odessa, Berdyansk and Kramatorsk, state news agency Ukrinform reported.
A DPA correspondent in Kyiv reported that thunderclaps could be heard in the capital. "Now we are hearing some explosions," a resident in Kyiv wrote in a private chat seen by DPA.
However, Volodymyr Borisenko, mayor of Borispol, a town near Kyiv airport, said the explosions heard in Kyiv are due to Ukrainian air defense systems firing at unknown objects, Russian newspaper Novaya Gazeta reported, citing a televised address.
Ukrainian public television reported that the country shut down its entire airspace in response to the Russian operation.
World leaders line up to condemn Putin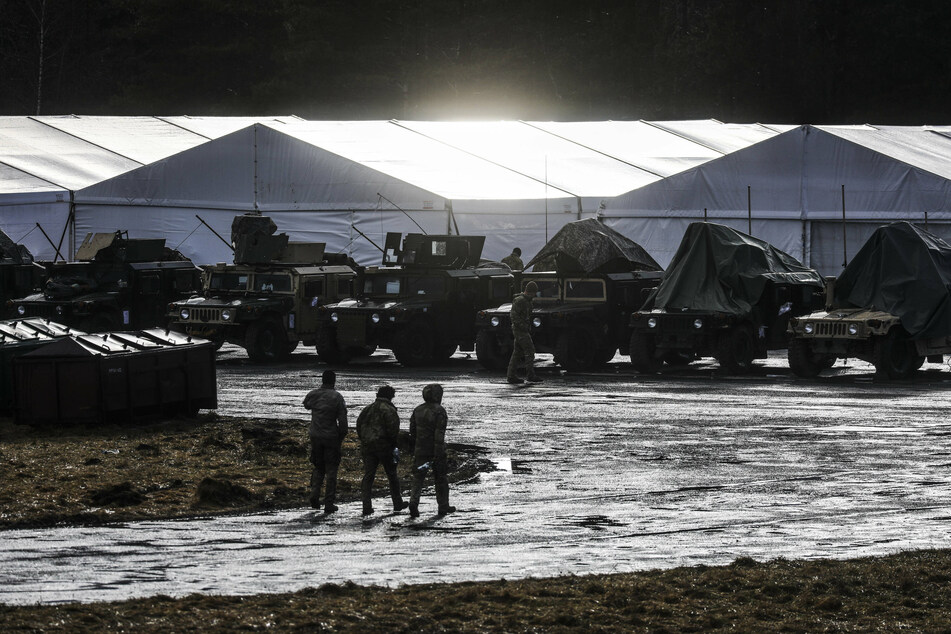 US President Joe Biden said Putin had "chosen a premeditated war that will bring a catastrophic loss of life and human suffering."
"The world will hold Russia accountable," he said, warning that he and Washington's allies and partners would announce further consequences in response to Moscow's actions.
He later said he briefed Zelensky on Washington's and its allies' planned next steps against Russia.
Britain's Prime Minister condemned the "horrific events in Ukraine" and said Putin chose "a path of bloodshed and destruction," by launching an unprovoked attack on Ukraine. German Chancellor Olaf Scholz called the attack a "blatant breach of international law" that "cannot be justified by anything."
NATO Secretary General Jens Stoltenberg condemned the "reckless attack" on Ukraine. "This is a grave breach of international law and a serious threat to Euro-Atlantic security," Stoltenberg tweeted.

Representatives of the 30 NATO states were due to hold crisis talks in Brussels at 2:30 PM EST, a British representative said.
Moscow's announcement came while the UN Security Council was holding an urgent meeting in New York on the Ukraine crisis.
"The root of today's crisis around Ukraine is the actions of Ukraine itself, who for many years were sabotaging its obligations under the Minsk package of measures," Russian UN Ambassador Vassily Nebenzia said at the meeting as he informed the council of the Kremlin's decision to deploy troops.
Nebenzia went on to justify Moscow's military operation under article 51 of the UN charter, which allows for "self-defense."
"This is the saddest moment in my tenure as Secretary-General of the United Nations," UN chief António Guterres told the press after the meeting, as he urged Putin to pull his troops back "in the name of humanity."
"This war doesn't make any sense," Guterres added. "It violates the principles of the Charter. And it will cause, if it doesn't stop, a level of suffering Europe has not known since, at least, the Balkan crisis."
Putin aims at "demilitarization and denazification of Ukraine"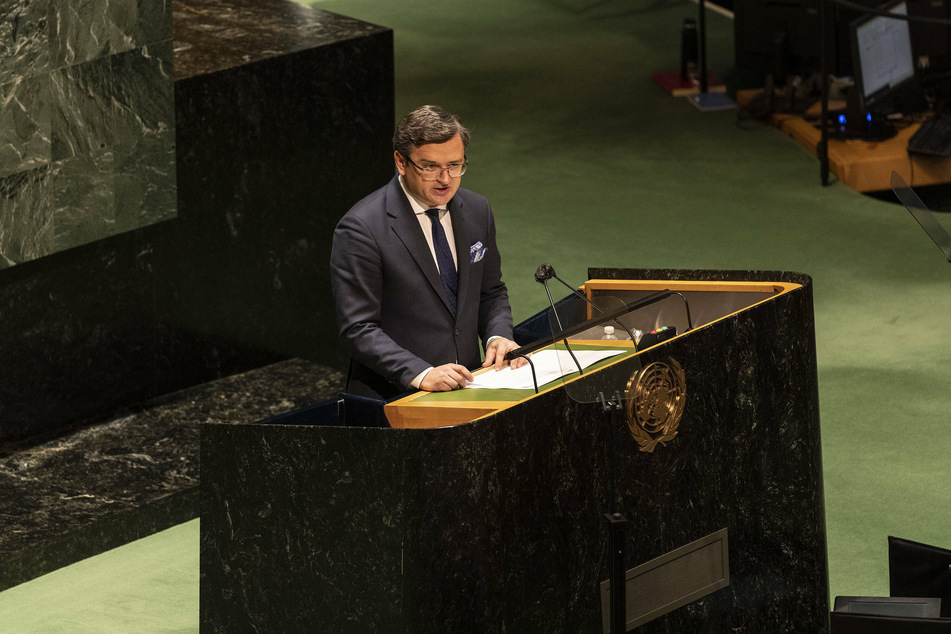 Putin's decision means Russian and Ukrainian soldiers will soon face each other for the first time in the eight-year conflict. The Russian leader said his country was seeking the "demilitarization and denazification of Ukraine."
On Monday, Putin announced that Russia would recognize the breakaway regions as independent of Ukraine, dramatically escalating the conflict with its neighbor and essentially scrapping a stalled peace plan for eastern Ukraine, which has been at war since 2014.
There had been media and blog reports since then that Russian troops were already in the conflict zone, but Moscow had claimed its forces were not on the ground.
The separatists had initially said they wanted to handle the security situation on their own.
Putin had already obtained permission from Russia's upper house of parliament, the Federation Council, to deploy Russian forces abroad.
Ukraine denies attacking the Donbass region, as the separatists claim.
Western nations have accused Putin of breaching international law and have already responded with an initial tranche of sanctions targeting Russian politicians and oligarchs.
Russia has been denying any intention to invade Ukraine for weeks even as it amassed huge numbers of troops along the border.
Moscow has been seeking guarantees that NATO would no longer operate forces in Eastern Europe - even in NATO member countries - and that Ukrainian NATO membership would be permanently off the table.
Cover photo: IMAGO / Russian Look