Disney apologizes after Texas school performs racist chant at Magic Kingdom
Lake Buena Vista, Florida - Disney has apologized after a Texas high school drill team delivered a performance at its Orlando park that many are criticizing as racist towards Native Americans.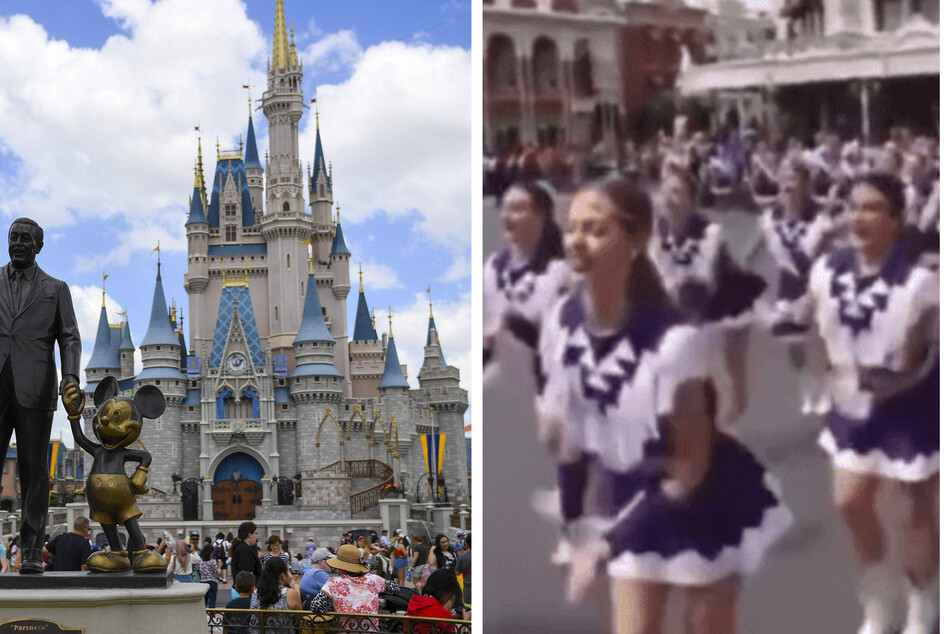 Video of the event, which took place on Tuesday, was shared online by activist and Ojibwe tribal attorney Tara Houska. It shows the Port Neches-Groves (PNG) Indians marching band, called the Indianettes, dancing and chanting, "Scalp 'em, Indians, scalp 'em!"
After subsequent backlash, Disney spokesperson Jacquee Wahler delivered a statement that said the performance "did not reflect our core values, and we regret it took place.
"It was not consistent with the audition tape the school provided, and we have immediately put measures in place so this is not repeated," Wahler added.
Yet, assistant Superintendent Julie Gauthier told 12News that PNG has performed at Disney World for several years without issue, usually wearing costume headdresses. She claims that at the last minute, before the performance on Tuesday, Disney requested the team not wear the headdresses.
According to the school's website, their mascot has been around since 1925, and the Indianettes were first formed in 1951.
Houska is the founder of Not Your Mascots, an organization "dedicated to fighting against stereotypical native representation in sports," and has been openly critical of the team and Disney.
"Disney knew that this team is calling itself the Indianettes," Houska explained to 12News. "They refer to their football stadium as The Reservation. They have The Pow Wow news. The yearbook is called The War Whoop. These guys have doubled down through the years on behavior that has been largely condemned as racist because it is."
PNG released a statement Friday, stating, "We are committed to diversity, equity, and inclusion in our school." No apologies or acknowledgment of the criticism was included.
The Native American community has historically been marginalized and ignored in America. If we want to move towards more inclusive institutions, we should finally take the time to listen.
Cover photo: Collage: IMAGO/ZUMA Wire & Screenshot/Twitter/zhaabowekwe