Stellar open world games let you quest, explore, and flex your creative muscles
Open-world games give us a slice of adventure from the biggest cakes in gaming. Come on in and try a bite!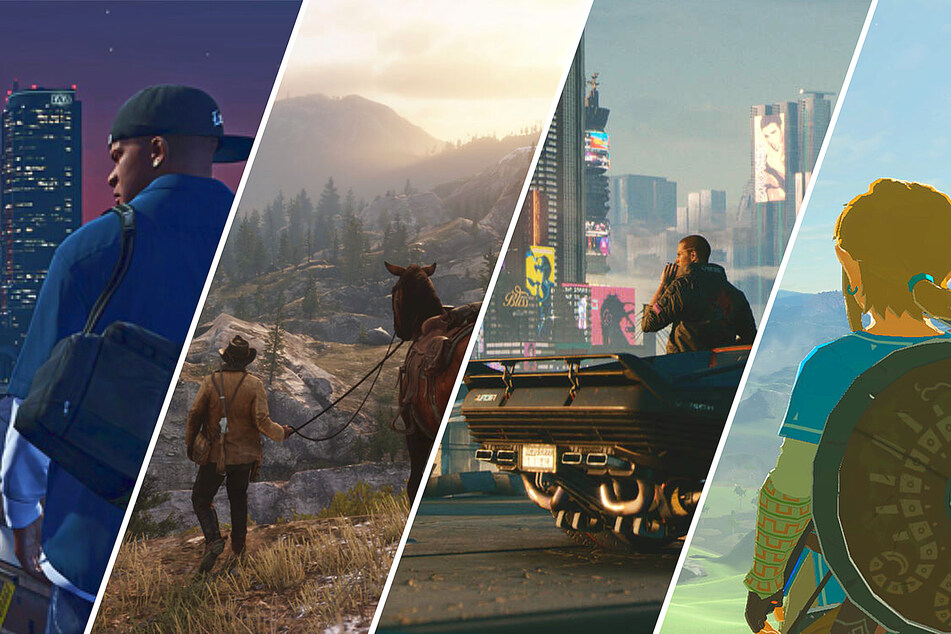 From beautiful panoramas to murky swamps, the wide expanses of gaming's best open-world titles give you adventure, challenge, and a chance for your OCD tendencies to run wild.
You can go slow and really savor the work of dedicated game developers, or turn their project into your personal racetrack with speedrunning games that hold hours or even days of playtime.
Plus, you've got options for going out a-questing: you can set forth on foot, horseback, in cars, or even dangling from gliders (magical or otherwise), or cop a chopper or jet and make the skies your playground.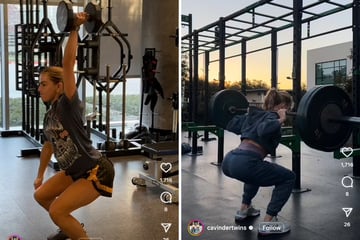 Sometimes you're slowly venturing into unknown territory, in awe at the new area you just discovered. Other times you're cruising through familiar zones to wrap up a collection challenge.
But no matter how you adventure through these stunning open worlds, they all hold the sweet spark of discovery and freedom.
Grand Theft Auto V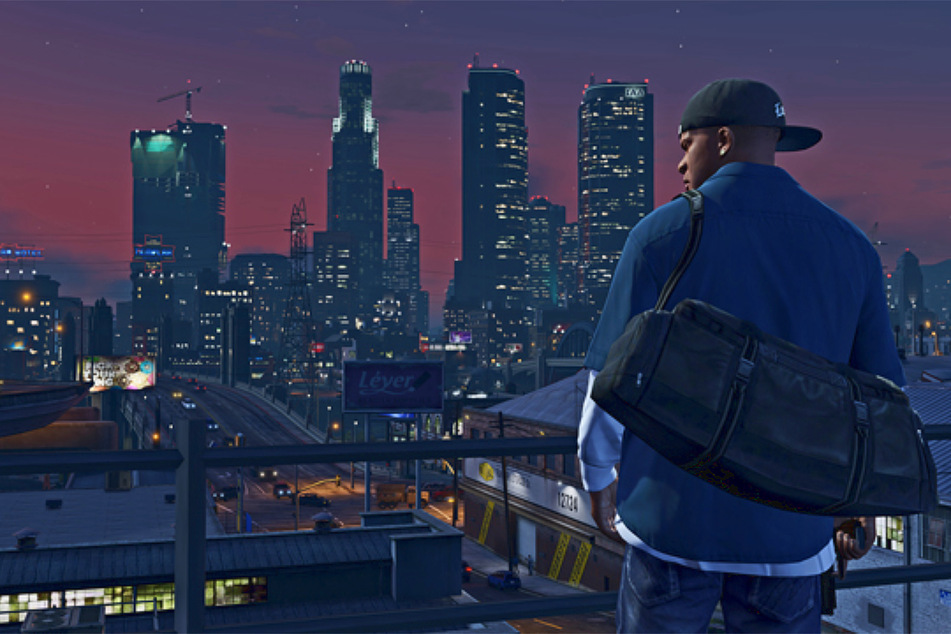 Yeah, you just know the most epic open-world crime spree crossover had to make an appearance. Give it up for Grand Theft Auto V!
Each game after the legendary GTA San Andreas gives you finely crafted stories to enjoy at your own pace, and if you want a break from the cinematic and insane plot, the devs also give you the keys to a wide open world waiting for you to plant a flag in it.
Just like the other fantastic games in this list, your creativity and imagination set the upper limit on what you can subject the iconic characters from the series to.
Want to skydive off a blimp to land on a superyacht and start a heist? Check.
Feeling more like putting the taxi AI through the ringer by forcing it to take you up the most sketchy mountain roads in the game? Check.
Or are you really just trying to turn the freeway into the biggest cop chase imaginable, all while blasting hand-crafted radio shows and flipping the bird at oncoming traffic? GTA has you covered.
Sometimes Rockstar Games gives bicycles, cars, boats, helicopters, tanks, and even blimps, but any option shows that the team has a special knack for getting the feel of an open world just right.
Red Dead Redemption 2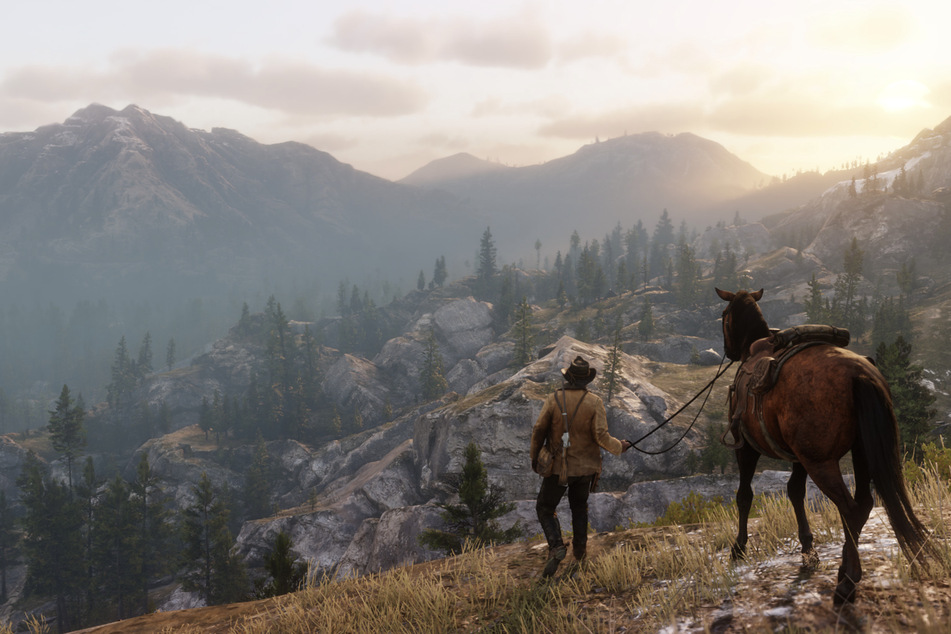 While the Grand Theft Auto series is credited for completely revolutionizing sandbox and open-world style games, Red Dead Redemption 2 is no less stunning.
Rockstar Games somehow managed to one up themselves by not only improving upon the mechanics that made the first game a masterpiece, but also by creating a truly one of a kind open-world experience like no other.
There is literally no game quite like RDR2. Its world is as vast as it is deep, offering players a seemingly infinite number of things to do, places to visit, and wild stories waiting to be told in an unforgettable western setting.
The Western genre has never been very mainstream, but just like films like The Good, The Bad, and The Ugly or Django Unchained, RDR2 reminds gamers that it is just as cool and badass as the rest.
It's a game that takes patience, and engages players like no other. You'll be surprised at just how much fun you have while riding horses, skinning hunted animals, and tracking down bandits, and that only scratches the surface of what this immense game has to offer. It is easily one of the best games to come out in the past few years.
The cherry on top of everything is that it presents a new online mode that is just as good, and arguably better, than its GTA Online contemporary.
Cyberpunk 2077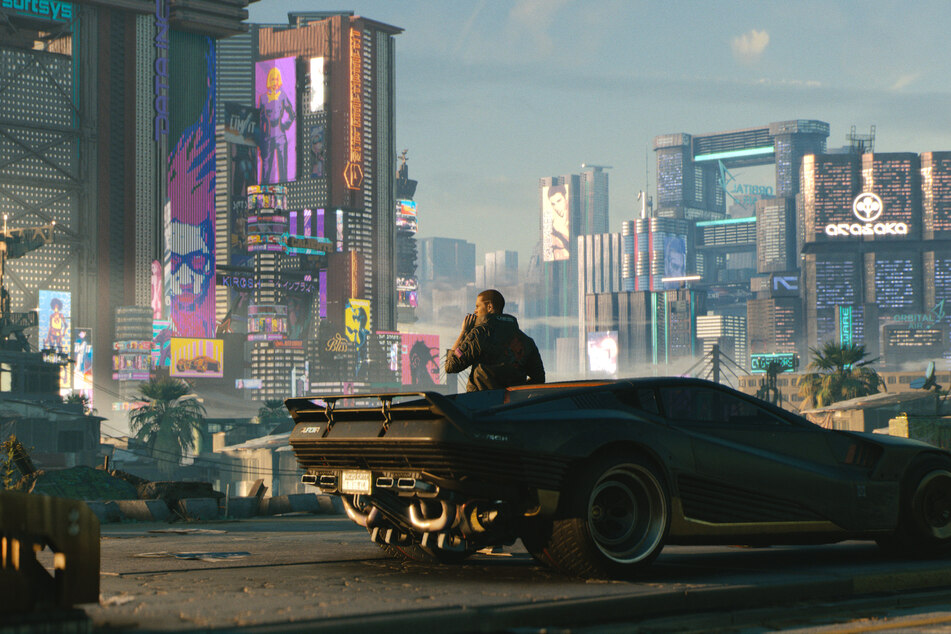 Admittedly, Cyberpunk 2077 had one of the worst launches in video game history.
The game had a huge advertising campaign, accompanied by Keanu Reeves who plays a supporting character role in the game. To say that the hype train was insane would be an understatement.
That's why fans and gamers were pretty pissed off when, upon release, it was riddled with so many bugs that it was deemed unplayable.
Luckily, the team at CD Projekt Red believed in the game and continued working hard to improve upon it.
Years later, updates have made it playable, and it has proven to be a truly magnificent game.
The futuristic and grim cyberpunk setting and aesthetic creates an experience that is as beautiful as it is daunting. The stories and characters are memorable and full of depth.
Above all, Cyberpunk 2077 has some of the greatest graphics ever seen in a game. The detail that went into bringing the world and its lore to life alone makes this game a masterpiece and a must-play for fans of open-world games.
Elden Ring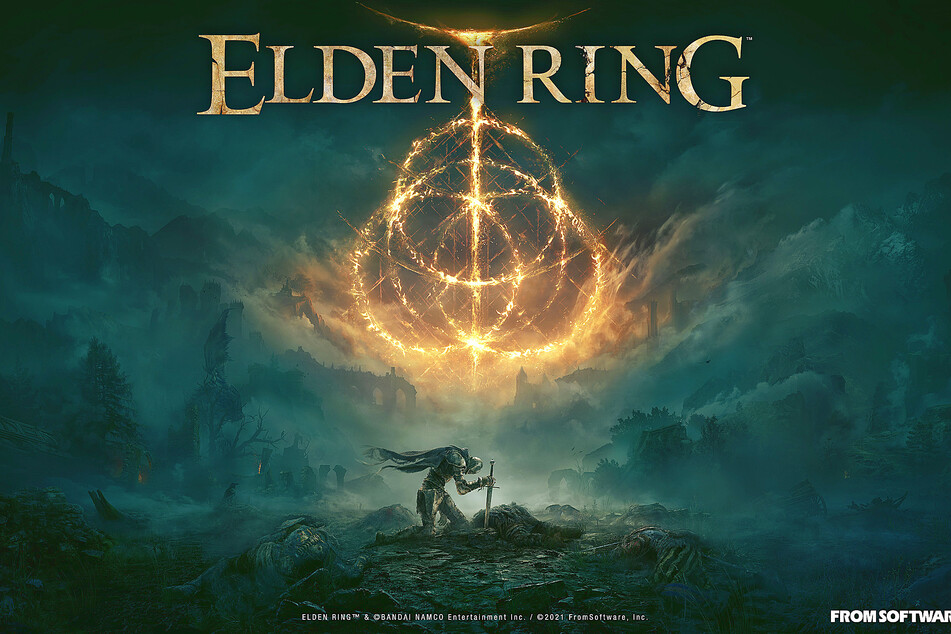 Elden Ring, the Souls-like title crafted by developer FromSoftware and Game of Thrones author George R.R. Martin, only came out this year, but it's already gone down in history for its expansive map.
The game's open world does the delightful scope creep, where you think you've explored most of the game, but then you make it to a new checkpoint and the map suddenly doubles in size!
The game devs made sure that if you can see something off in the distance, you can go there, assuming you've got what it takes to survive the journey.
On the way, there are plenty of poor souls who are stuck on their own journeys in the Lands Between, the continent where the game takes place. Help them – or find out that what you thought was assistance turns out to have a dark twist – and unravel the mysteries that get darker as you progress.
So for die-hard Souls-like fans or newcomers who want to see what the hype is all about, you can't go wrong with the brutal and beautiful world in Elden Ring.
Zelda: Breath of the Wild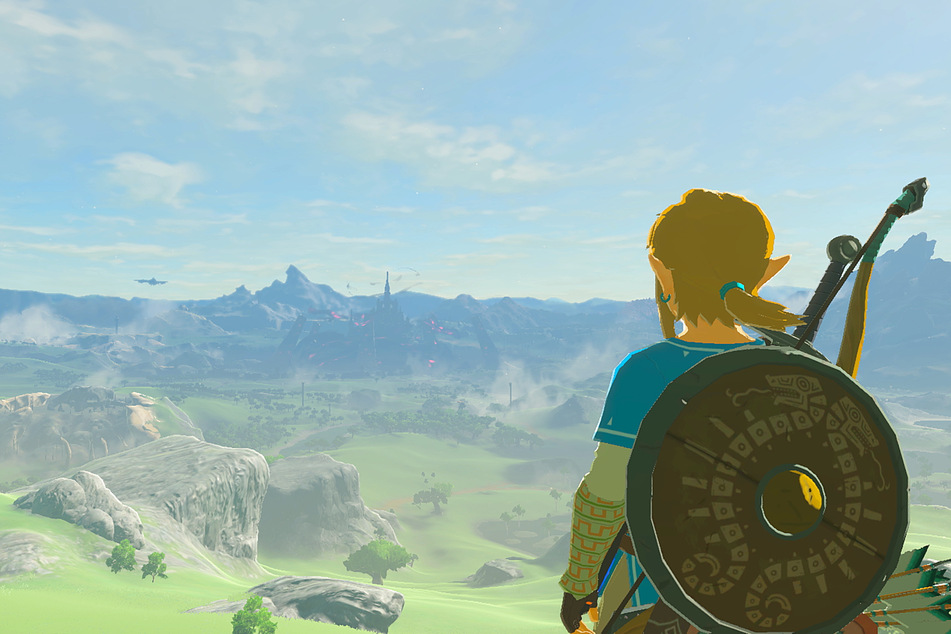 Nintendo knocked it out of the park with Zelda: Breath of the Wild, easily one of the most important games ever made.
The game devs managed to build an open world that lets you go full completionist mode, explore anywhere you can see, and get way out of your league while scooting around.
You start the game after the world's longest nap, as our hero, Link, awakens after snoozing for a century. And of course he has amnesia, so you're discovering the different areas of Hyrule right along with him.
You start out with basically nothing apart from your underwear, and need to scavenge for weapons, special items, and upgrades. There are a boatload of collectables and side-quests.
But you can also just do the whole campaign without wearing pants, like YouTuber PointCrow, because who needs pants to save the world?
Open world games are perfect for when you want to go forth and explore, all from the comfort of your home. If you want the ultimate in sandbox wackiness, the hi-jinks in these massive games just don't quit.
Cover photo: Collage: Rockstar Games, CD Project Red, Nintendo