It's a bird, it's a plane, it's... Baby Yoda! New parade balloons will fly over NYC this Thanksgiving
New York, New York - Baby Yoda, Ronald McDonald 5.0, and a new Pikachu will take their first flight this Turkey Day, as new balloons and a jam-packed Macy's Thanksgiving Day Parade will soon soar over New York City.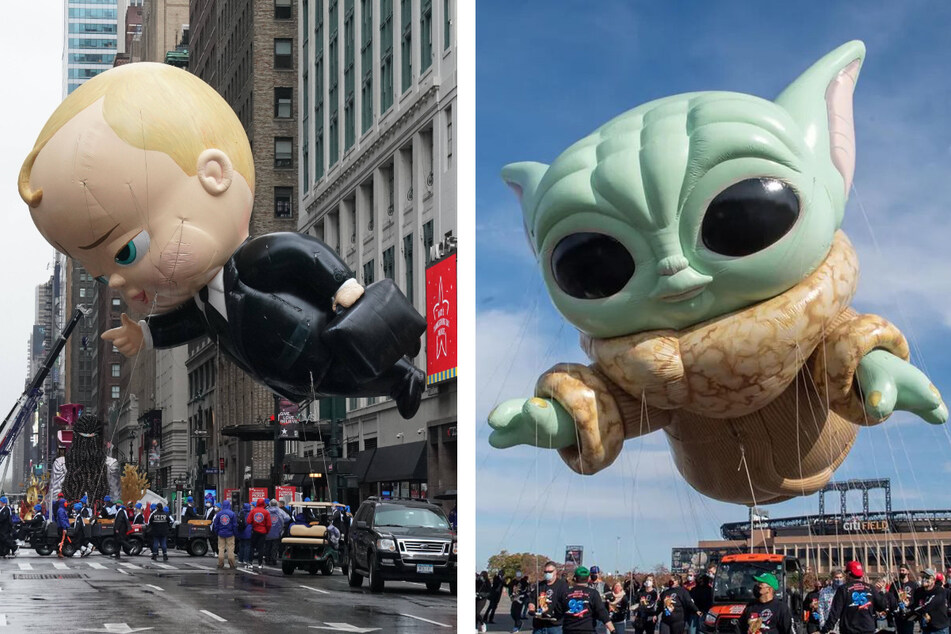 The 95th annual Macy's Thanksgiving Day Parade will see four brand-new floats and six new balloons hoisted over the two-and-a-half mile Manhattan parade route on Thursday morning.
Whether you're watching the 9 AM EST NBC TV broadcast, cuddled up at home with the Peacock livestream, or braving the cold NYC streets, you'll be sure to see the parade return in full force after last year's streamlined march without spectators.
This year's shebang will feature a total of 15 high-flying balloons, 28 floats, 36 smaller heritage balloons, more than 800 clowns, 10 marching bands, and nine performances. As always, closing out the show will be Santa Claus himself, as he officially rings in the holiday season at the parade's 12 PM end.
The most highly-anticipated new balloon will be Grogu, aka Baby Yoda from the hit Star Wars TV show, The Mandalorian. Another is a new addition honoring Pokémon's 25th anniversary, which measures a whopping 34 feet high and 48 feet long.
Also among the newcomers is a giant Ada Twist, Scientist of the children's book and Netflix series fame, a giant reindeer puppet balloon, and a band leading bear, according to Macy's website. Rounding out the crew is a new-and-improved Ronald McDonald, the parade's fifth version of the red-headed fast food clown since1987.
A constellation of music stars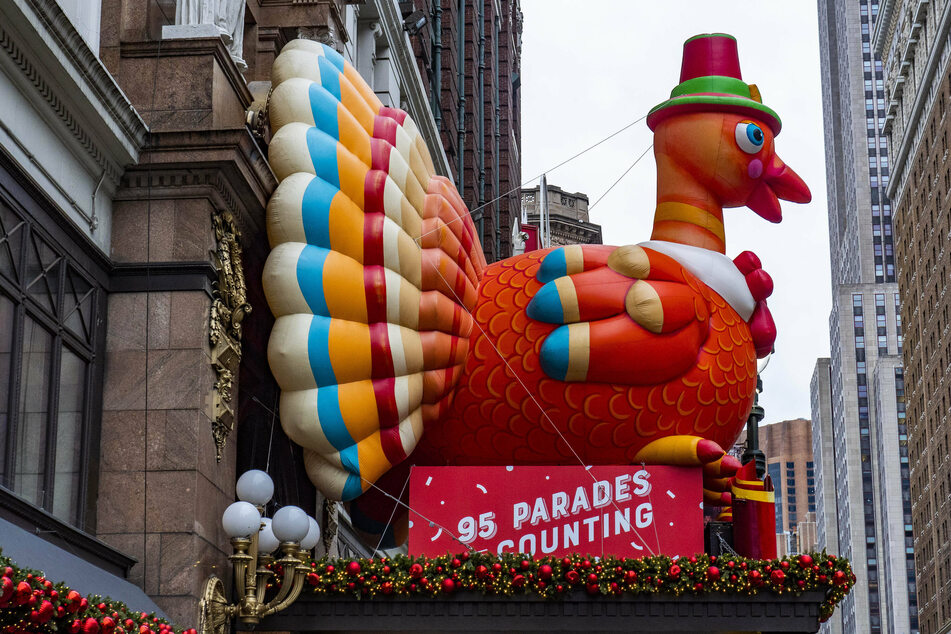 New York City revelers can catch the balloons being inflated on Wednesday from 12 PM to 6 PM at Macy's Balloon Inflation Celebration. The viewing area will surround the Museum of Natural History and can be entered at West 72nd Street and Columbus Avenue with proof of vaccination.
Also, millions of viewers can get hyped over six new floats, including a Heinz Gravy Pirate boat "floalloonicle" – part float, part balloon-vehicle. There will also be a new giant alligator Mardi Gras float, a Disney Cruise line ocean liner, and a metallic glitter peacock sponsored by Peacock streaming service, of course.
This year's music will be provided by Carrie Underwood, Nelly, Kim Petras, Kristin Chenoweth, and Kelly Rowland. Casts from the Broadway shows SIX, Moulin Rouge!, and Wicked will also perform live, along with the Big Apple Circus and the seasonal favorites, the Radio City Rockettes.
Yet above all, this year's new balloons are sure to give the Turkey Day parade an extra pop!
Cover photo: Collage: IMAGO/ZUMA Wire & Screenshot/Instagram/littlegreenjellybeanbodsbycsf