It's turkey time! How to watch the Macy's Thanksgiving Day Parade
New York, New York – It's turkey time! The annual Macy's Thanksgiving Day Parade is upon us, and this Thursday the event will once again allow throngs of in-person crowds to take in the spirit of Turkey Day.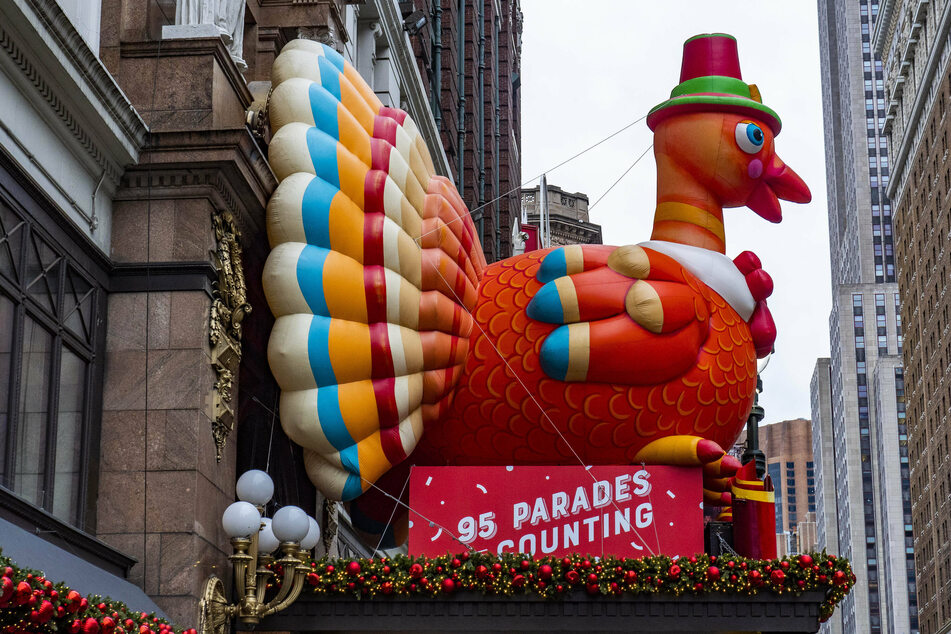 If you prefer to stay warm and cozy on your couch like a basted and stuffed turkey on Thanksgiving morning, the 95th annual parade will be broadcast live on NBC from 9 AM to 12 PM EST and streamed on Peacock.
Yet, if you're one of the thousands who'd rather brave frozen giblets and flock like poultry to the chilly streets, in-person viewing will return.
Parade organizer Macy's had previously announced that it planned to have designated "viewing areas" in Manhattan this year to ensure coronavirus safety practices. Last year's parade did not allow spectators, and featured a limited march of floats traveling on the streets just in front of Macy's Herald Square. It mixed the shortened route with pre-taped segments for the televised broadcast.
Originally, Macy's said this year's in-person spectators would need to be vaccinated to enter the specified viewing areas. The plan puzzled many, as the giant parade balloons fly overhead and can be viewed on city streets along the two-and-a-half mile parade route. So just how the viewing areas would be put into place seemed unclear, complicated to carry out, and a likely contributor to overcrowding.

Macy's now seems to have changed course, saying there is "ample space for viewing in a safe manner."
"There is no vaccination requirement for general public for this outdoor event," according to the parade's updated website. Spectators are still encouraged to wear masks.
"It's back, and we're excited to bring it back to the streets of New York City in its full form," the event's executive producer Will Coss told Today. "We've got a full show: 10 marching bands, 15 giant character balloons, 28 floats, 30-plus heritage balloons, and a whole host of performances."
The best in-person viewing spots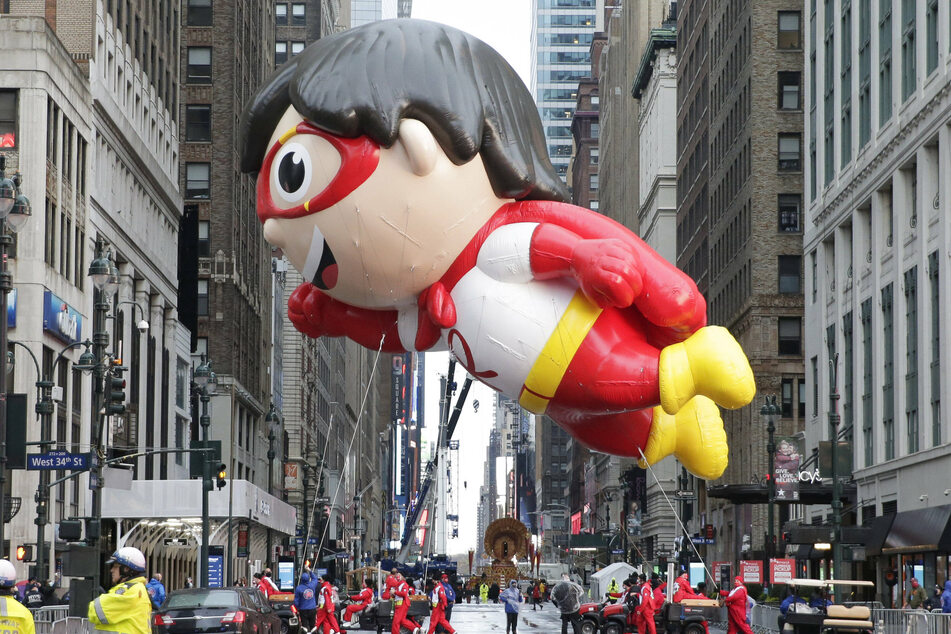 The parade will march downtown on Central Park West beginning at West 77th Street at 9 AM EST.
It will turn across town at Columbus Circle to continue downtown on 6th Avenue from 59th Street to 34th Street, where it will be televised and end in front of Macy's Herald Square, the world's largest department store.
Macy's says the best views can be seen along the route on the west side of Central Park West from 75th to 61st Streets, where early birds can claim a spot beginning at 6 AM.
Great views can also be taken in from 59th to 38th Streets along 6th Avenue. Check out the official parade route map for more info.
The Macy's Balloon Inflation Celebration will also return for public for viewing once again this year after being cancelled in 2020. The viewing area will be open on Wednesday, Thanksgiving Eve, from 12 PM to 6 PM surrounding the Museum of Natural History. The entrance is at West 72nd Street and Columbus Avenue and will require proof of vaccination to enter.
With live celebrations returning, revelers can gobble up the chance to take turkey time fun to the streets of New York once again.
Cover photo: IMAGO/ZUMA Wire