Dad surprises daughter with huge SpongeBob-inspired snow fort
Brooklyn, New York - This dad worked late into the night on a very special surprise for his daughter.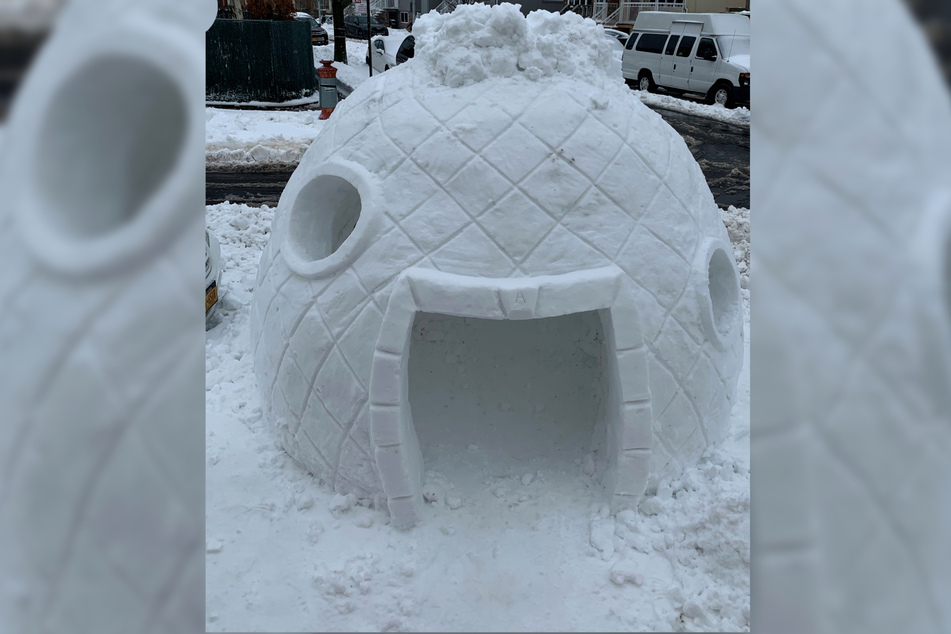 Oscar Risco, a contractor from New York, spent a whopping ten hours building a nine-foot-tall igloo based on SpongeBob's pineapple house for his three-year-old daughter Aliyah.
"She saw it was snowing, and the first thing she said was she wanted an igloo," he told Brooklyn Paper.
The three-year-old had already picked out a design for her new igloo with her dad before it started snowing, and she couldn't wait to be able to walk into very own SpongeBob house.
Oscar made a huge pile of snow in his backyard and worked late into the night.
Instead of going to bed after finishing the pineapple-shaped house, he decided to build a second structure next to the igloo that resembled SpongeBob's neighbor Squidward's house.
Oscar didn't finish the project until 4:00 AM, which didn't leave him much time to sleep. After all, as soon as Aliyah woke up, she immediately wanted to go outside.

The igloos aren't just a hit in the neighborhood!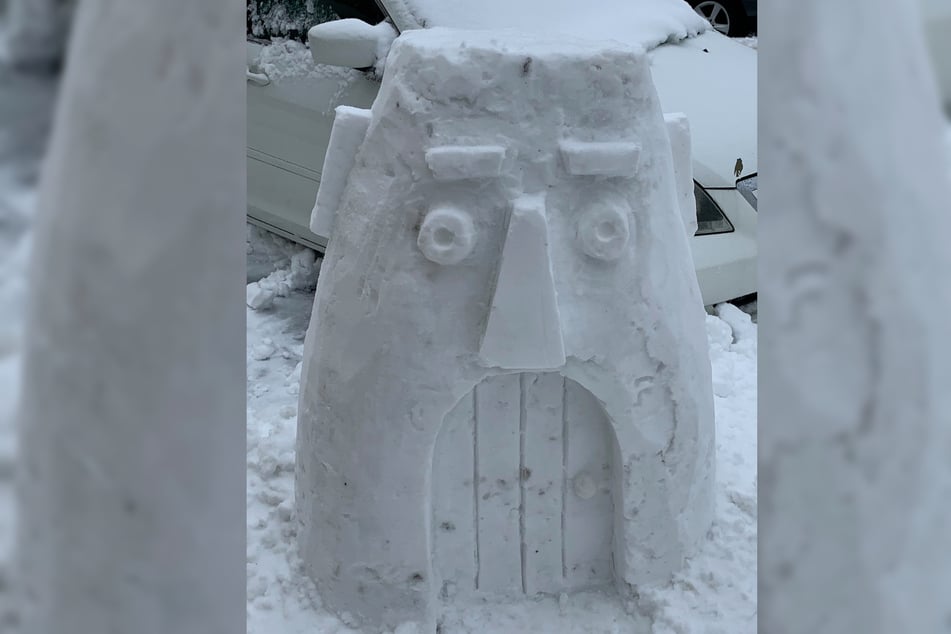 When she discovered the two structures in the garden, Aliyah went absolutely crazy. "She loved it," Oscar grinned.
Oscar, who is a contractor by trade, said that creating igloos for the little ones is his creative outlet.
Online, the pineapple house igloo also wowed hundreds of users when Rico's wife posted a picture to the Facebook group Show Me Your NYC!!!
"That is so cool !! Great job !!" wrote one user. And another joked that the igloo was already listed on Airbnb.
Cover photo: Collage: Facebook/Screenshot/Sally Ann Luciano