New York City noir: Best classic crime movies set in the Big Apple
New York, New York - Lights, camera, action! This National Cinema Day, celebrate movie history and immerse yourself in the New York of the past with some of these dark classic gems.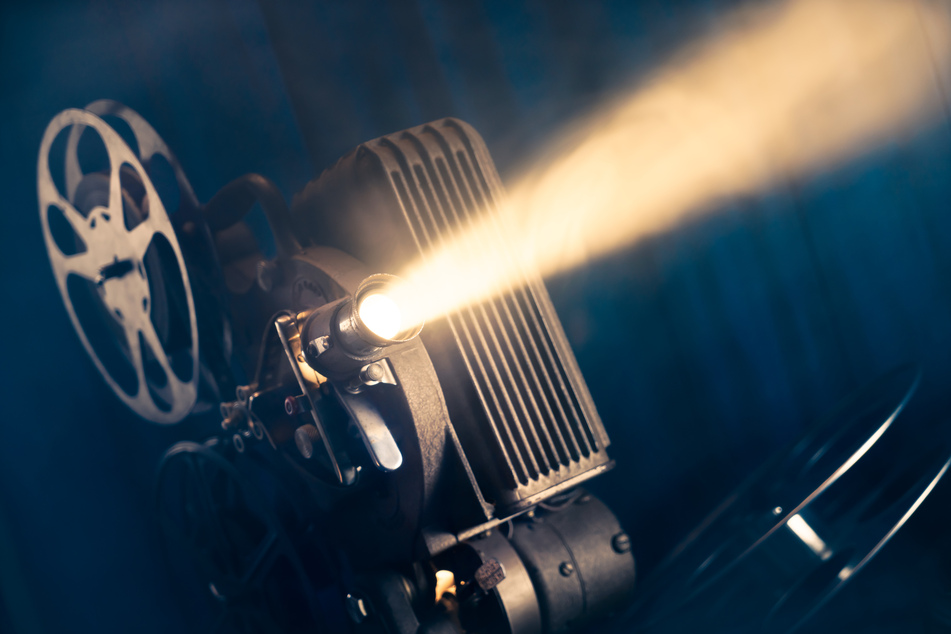 Perhaps no cinematic movement has been more influential on present-day action flicks than film noir.
The movement had its glory days in the post-WWII and early Cold War period. In this time of social upheaval, corrupt cops, devious women, charismatic villains, and tarnished heroes are left to rule the day.
Many of the stories play out against an urban backdrop, set off in stark black and white. The setting plays a crucial role in the narrative, as the protagonists are often left to fend for themselves amid a warped and dangerous new reality.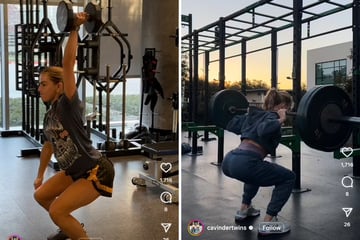 Never shying away from the seedier sides of urban life, these movies encapsulated the sense of paranoia and futility many Americans may have felt while trying to reconcile with their changing social landscape. At the same time, the city offers a sense of excitement not afforded by a traditional suburban life, which seems boring by contrast.
While American noir may be most associated with LA and San Francisco, New York also has its fair share of cinematic gems not to be overlooked.
Check out these six classic films that will take you from the soaring heights of the tallest skyscrapers to the dingiest depths of the New York City underworld.
Kiss of Death (1947)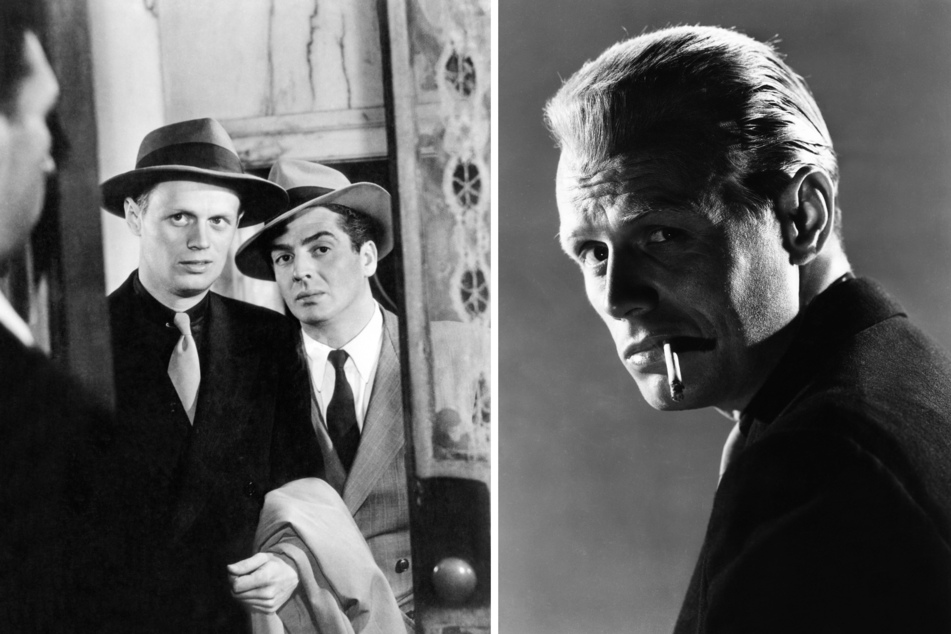 Henry Hathaway's Kiss of Death opens with a shot of Times Square at Christmas time, followed by a jewelry heist gone wrong filmed in the Chrysler Building.
When the escape turns sour, warm-hearted convict Nick Bianco (Victor Mature) is set for yet another sentence at New York's infamous Sing Sing Prison. Nick prides himself on never ratting out his co-conspirators, even if it means more time behind bars away from his wife and two young daughters.
Things change when Nick finds out his wife has killed herself after getting raped by one of his accomplices. He ditches his sacred criminal code of morality to become a police informant.
Throughout the film, Nick's struggle to begin his life anew is mirrored in the contrast between sunny suburban life in Astoria, Queens, and the raucous bars and mysterious narcotics joints of the city.
Though Mature does a convincing job as a man who can't seem to ditch his past, the real star of the show is Hollywood legend Richard Widmark in his first feature film, shot entirely on location in New York.
Movies from the 1940s rarely leave today's audiences genuinely creeped out, but you won't want to be alone when you watch Widmark's skin-crawling performance as the psychopathic villain Tommy Udo.
The Naked City (1948)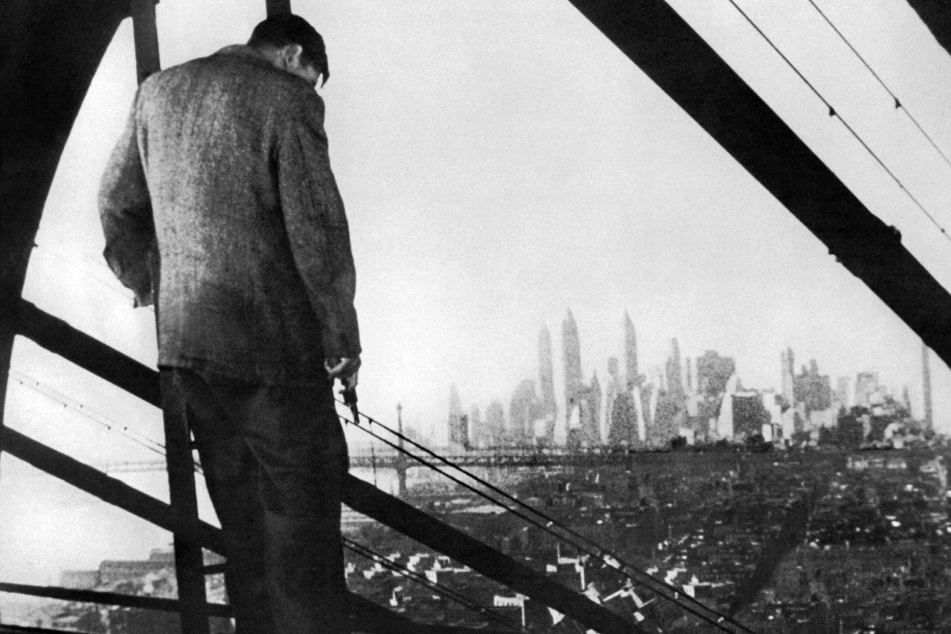 Acclaimed director Jules Dassin's iconic police procedural The Naked City centers on the murder investigation of a model killed in her own bathtub.

Homicide Detective Lt. Dan Muldoon (Barry Fitzgerald), Detective Jimmy Halloran (Don Taylor), and the rest of the NYPD pursue every last clue to track down the killer in the city of eight million people. The action culminates in a stunning chase scene on the Williamsburg Bridge.
While many noir movies of the time were filmed in studios, The Naked City was shot entirely on location in NYC, taking inspiration from Italian neorealism films of the period.
An omniscient narrator, voiced by the movie's producer Mark Hellinger, interrupts the action to provide insight into everyday people's thoughts as they move through the urban landscape. The juxtaposition reminds the viewer that as important as the investigation may seem, it's just one small part of everything going on in the city.
"There are eight million stories in the Naked City. This has been one of them," the film famously concludes. If you've ever felt small and insignificant wandering the crowded streets of New York, perhaps you can relate.
Cry of the City (1948)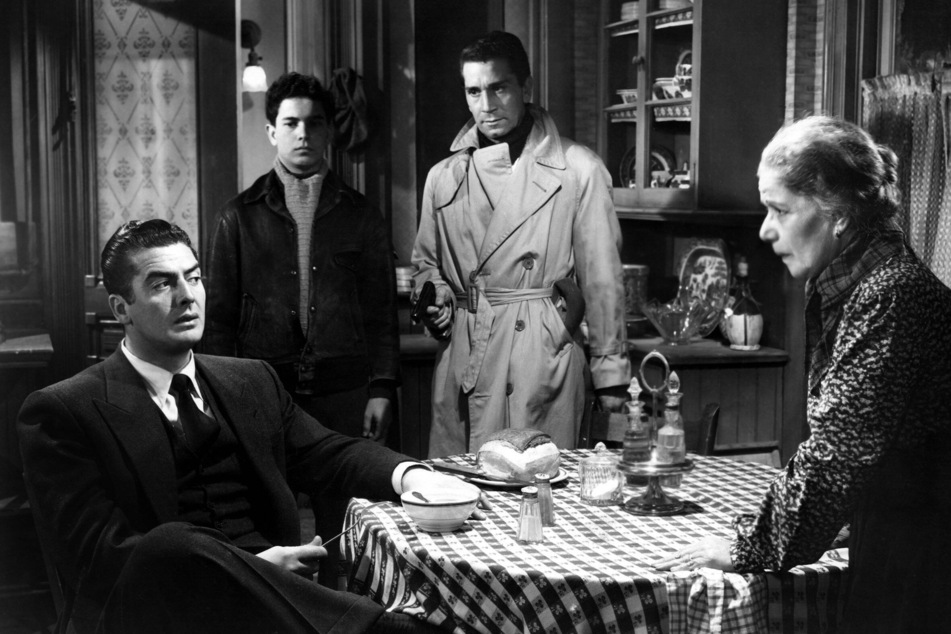 Robert Siodmak's Cry of the City takes place in Little Italy and was filmed partially on location in NYC.
The action centers around two Italian-American men who grew up in the same impoverished neighborhood: Lt. Vittorio Candella (Victor Mature) and Martin Rome (Richard Conte).
Fate and life decisions have taken the two men in very different directions. Candella is an NYPD cop, while Rome is a charismatic criminal dead set on breaking out of his limiting socio-economic circumstances and rising to the top.
The film takes the viewer through Little Italy's dark nighttime streets and cramped apartments as Rome embarks on his increasingly claustrophobic bid for freedom.
While the pro-cop narrative may be lost on today's audiences, the movie will still keep you hooked with its unique setting and action-packed plot.
Pickup on South Street (1953)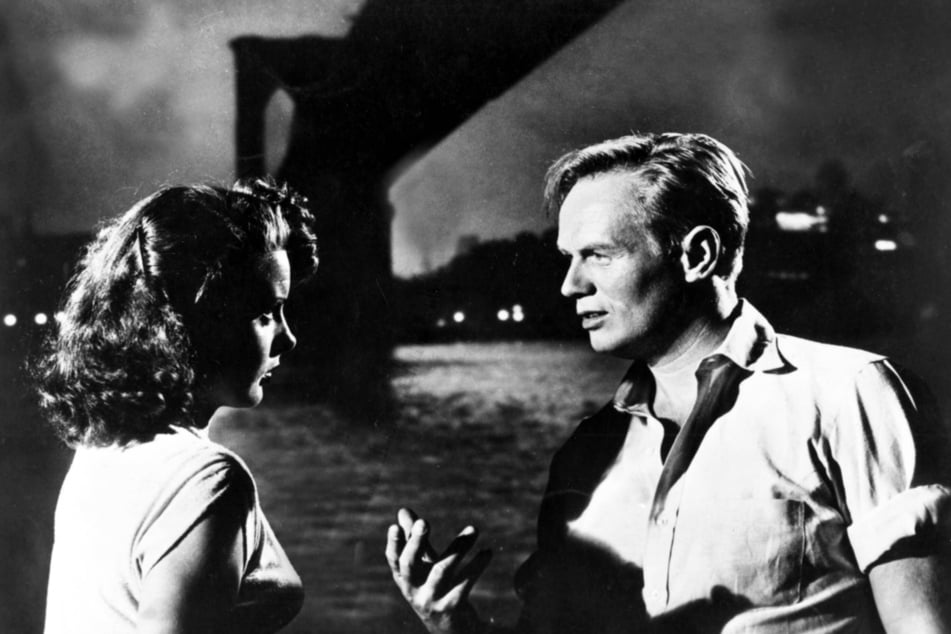 Samuel Fuller's pulpy masterpiece Pickup on South Street stars Richard Widmark as pickpocket Skip McCoy.
The movie opens on a crowded New York subway. Anyone who has spent any time in the city knows you have to keep a close watch on your belongings in such situations, but Candy (Jean Peters) lets her street smarts fly out the window when confronted by McCoy.
While she's busy making eyes at the pickpocket, he's busy stealing her wallet. The entire scene takes place without dialogue, and the viewer definitely gets that claustrophobic feeling of being packed in with strangers during rush hour.
Though his thievery was a success, McCoy's luck takes an unfortunate turn when he finds out the wallet contains secret film from a gang of communist spies, setting the FBI and espionage agents on his tail. The plot twists through the metro lines and shabby apartments of the New York City underworld.
While much of the movie was shot in LA, there are several sites filmed in the Big Apple, including McCoy's stilted shack on the banks of the East River. The movie manages to capture a distinct New York vibe despite the limitations. After all, before he got into the movie industry, Fuller was an NYC crime reporter.
The communist angle is out of date, but the rest of the film is fast-paced and fun and will keep you on the edge of your seat.
Sweet Smell of Success (1957)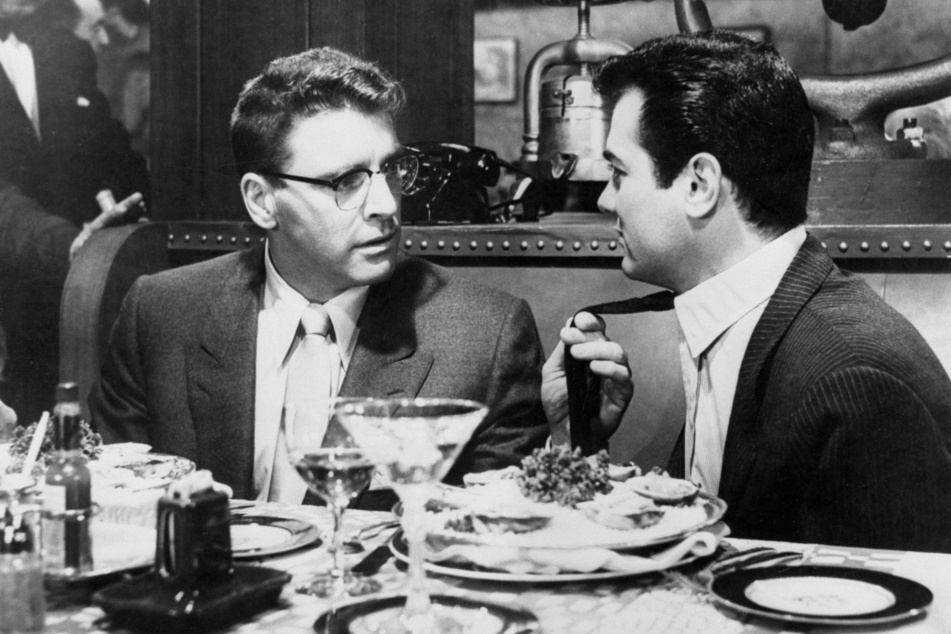 "Match me, Sidney."
Perhaps no film noir is so full of memorable one-liners as Alexander Mackendrick's Sweet Smell of Success.
Down-on-his-luck press agent Sidney Falco (Tony Curtis) is desperate to save his career. He turns to media mogul J.J. Hunsecker (Burt Lancaster) for help.
Hunsecker agrees, so long as Falco vows to separate the news giant's sister from her jazz musician fiancé.
Falco navigates the glitz and glamour of Manhattan's most exclusive restaurants and nightclubs, as well as the dark and dirty corners of the seediest bars – all to the tune of a fantastic jazz track.
Behind the wealth and extravagance of the New York elite, and the corruption endemic to the mass media industry, lies a sinister truth.
In this city of contrasts, Falco can only rely on his fast-talking wits to make it to the top.
Odds Against Tomorrow (1959)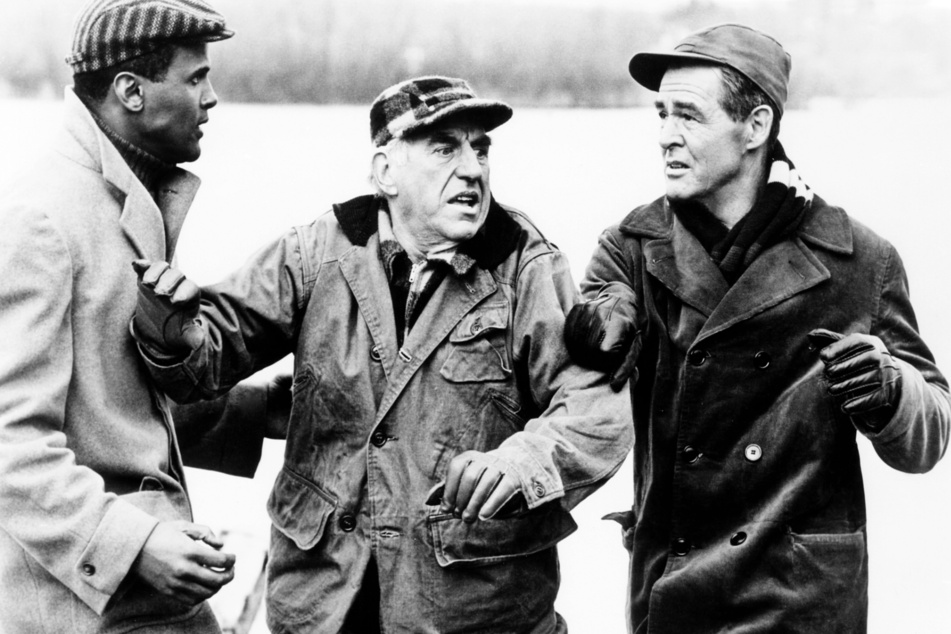 No list of NYC noir would be complete without Robert Wise's Odds Against Tomorrow, which is much more than your average heist film.
Former cop David Burke (Ed Begley) recruits white ex-con Earle Slater (Robert Ryan) and Black gambling addict Johnny Ingram (Harry Belafonte) to take part in a bank-robbing scheme.
Conflicted but driven by debt, Ingram agrees to the plot, but the heist threatens to implode thanks to Slater's inability to contain his own racism. In this case, the sense of foreboding typical of noir comes not from external forces, but rather from Slater's refusal to overcome his own prejudice, even to complete one job.
Shot on location, the characters navigate the hotels, bars, and streetscapes of NYC, and even take a jaunt through Central Park. The film also takes viewers on an excursion upriver to Hudson, New York, where the movie has its dramatic finale.
Apart from dazzling visuals and bold social critique for the time, Odds Against Tomorrow is worth watching for its incredible jazz score. Belafonte, a famous Jamaican-American singer, lends his own vocals to the film in a gorgeous scene shot in a smoke-filled bar.
At a time when overt racism was almost guaranteed in any Hollywood movie, this explosive film flipped the script – and you won't want to miss it.
Take a bite out of the Big Apple with some of these delicious black-and-white classics!
Cover photo: IMAGO / Allstar