Camila Cabello and Stromae link up for unexpected collab
Paris, France - Camila Cabello joined forces with Belgian music artist Stromae for quite the unexpected summer banger with a comical Love Island-esque video to match.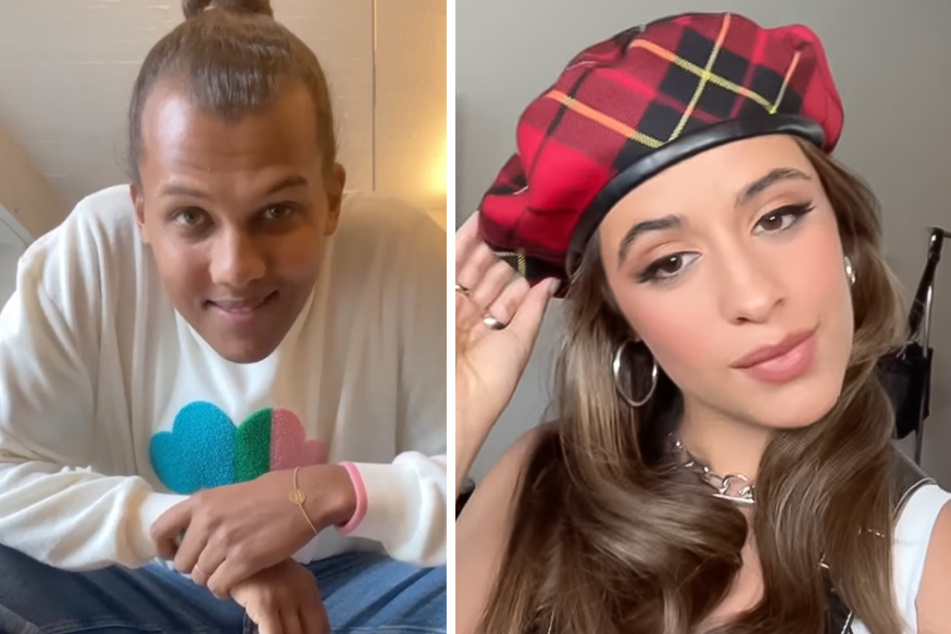 We love an unexpected collaboration – especially when Cabello is involved.
On Tuesday, Stromae dropped a remixed version of his single Mon amour with the former Fifth Harmony member, along with its accompanying music video that shows both musicians testing out their acting chops.
Cabello brings a spunky English verse to the originally 100% French track, offering a flirtatious and spicy perspective that counters the one Stromae spells out in the song's intro.
Dueling verses aside, it's the reality TV-inspired music video that's stacking up views across the globe – 27 million and counting, to be exact.
In the vid, Stromae and Cabello play the roles of two contestants on a fake reality show, La Villa Mon Amour, which has all the markings of trash TV people hate to love.
Stromae nails his part as a prototypical, good-looking bachelor on a sleazy dating show where three things are ever-present: partying, heartbreak, and drama.
Then, there's Cabello, whose fiery personality shines through as she sings, "You think only you can have fun? / Think again / I've been boy crazy since I was like ten." At the same time, her rowdy castmates are running wild through the villa, starting unnecessary fights and hooking up in true trash TV style.
This surprising collab offers up a fresh sound that's relatively different for both Stromae and the Boom Boom singer, who called the opportunity to lay down a verse on Mon amour a "dream."
Check out the new music video for the Mon amour remix above!
Cover photo: Collage: Screenshot/Instagram/stromae & camila_cabello