DaBaby makes wild claim about Megan thee Stallion in new song
Cleveland, Ohio - DaBaby new album dropped on Friday and it didn't take long for it to stir up controversy, with one a song including a wild claim about Megan thee Stallion.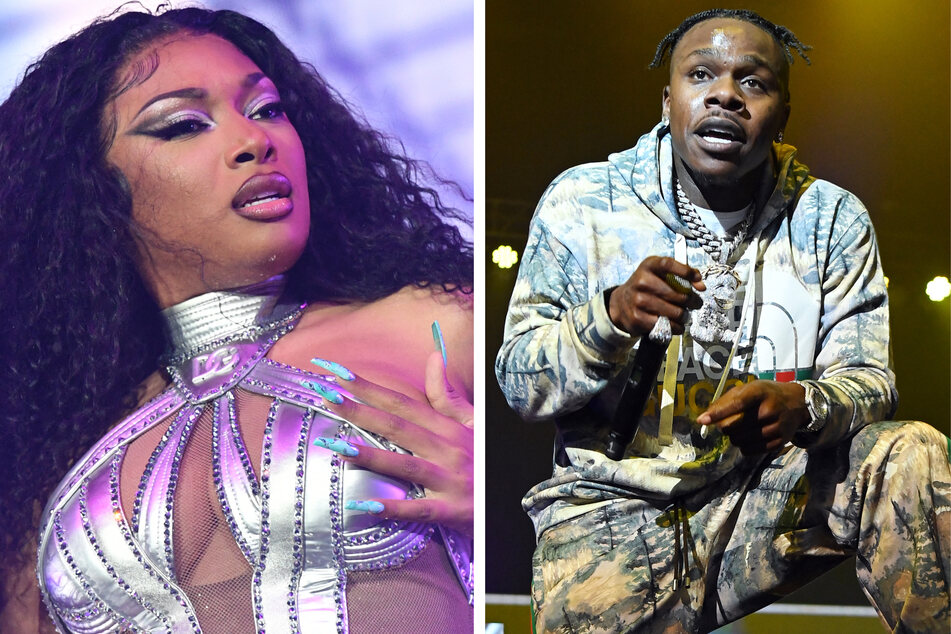 On Thursday, the rapper took to his Instagram to shut down any rumors that he was done with the rap game by announcing that his new record was coming later that night.
"Any n**** thought Baby fell off is F***IN DEAD B! Baby On Baby MIDNIGHT," he thundered.
Keeping to his word, the rapper dropped BOB2, the follow-up to his 2019 record Baby On Baby, at midnight, but fans can't help but obsessive over some of the lyrics in the track Boogeyman.
"The day before she said that Tory Lanez shot her, I was f***in on Megan Thee Stallion," he raps on the song.
Earlier this year, in an interview with CBS, Megan accused Lanez of shooting her in the foot. She also denied ever having a sexual relationship with him or DaBaby.
"Hit it the day before too, but I kept it player, I ain't say nothing bout it," he continues on the track. "Had her pretty-boy boyfriend tweeting me, ready to die 'bout the b**** like a coward."
Megan hasn't responded yet, but it's safe to say their relationship is definitely fractured.
DaBaby's new album is currently streaming everywhere, and Megan thee Stallion is scheduled to host and perform on the new season of Saturday Night Live this October.
Cover photo: Collage: VALERIE MACON / AFP & Paras Griffin / GETTY IMAGES NORTH AMERICA / Getty Images via AFP