Megan Thee Stallion dishes shocking details on the night Tory Lanez allegedly shot her
Los Angeles, California - Megan Thee Stallion has finally addressed what went down the night she was allegedly shot by Tory Lanez – but some fans aren't feeling her interview.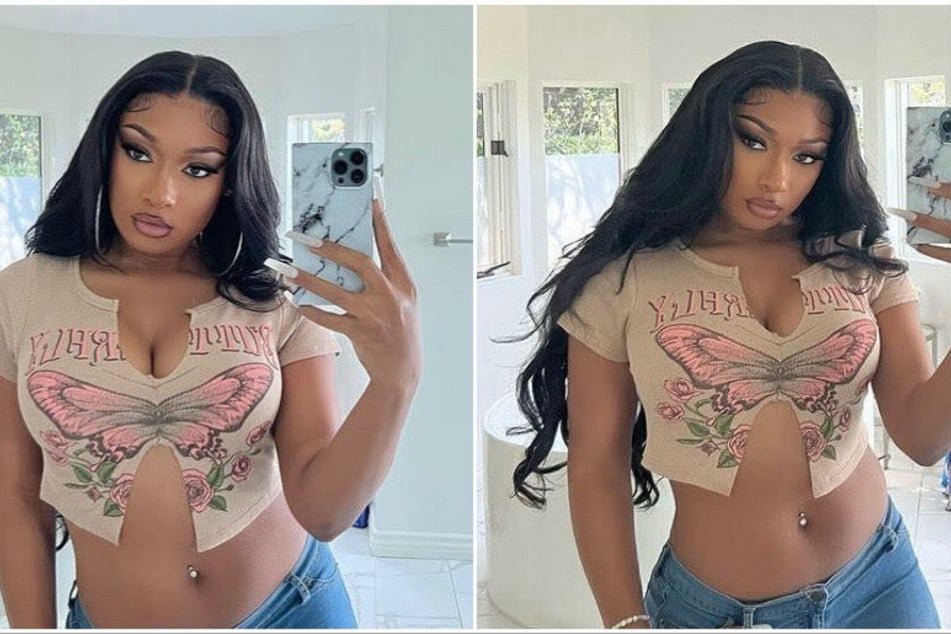 "I was really scared because I had never been shot at before," the rapper said during her sit-down interview with CBS Mornings' Gayle King.
During the bombshell conversation, the 27-year-old detailed what happened the night she was allegedly shot in both feet by the Daystar artist.
"It was an argument because I was ready to go and everybody else wasn't ready to go, but that's like normal friend stuff. We fuss about silly stuff all the time," she recalled.
"But, I never put my hands on anybody, I never raised my voice too loud. This was one of them times where it shouldn't have got this crazy."
Megan further revealed what led up to the shocking incident, which took place outside a parked car.
The Cry Baby rapper got emotional when she claimed that Lanez – whose legal name is Daystar Peterson – was "standing up over the window shooting" at her.
"So, I get out of the car and it's like, everything happens so fast. And all I hear is this man screaming, 'Dance, b****.' And he started shooting. I'm just like, 'Oh my God.' He shot a couple of times."
"I didn't even want to move. I didn't want to move too quick, 'cause I'm like, 'Oh my God, if I take the wrong step, I don't know if he could shoot something that's super important, I don't know if he could shoot me and kill me'," she tearfully added.
Is there a chance that Tory is innocent?
Megan denied that she was romantically involved with Lanez, which is something he has vehemently stood by in addition to maintaining his innocence.
The Good News rapper also claimed that Lanez offered her $1 million to keep quiet about the alleged shooting.
"He was like I'm so sorry please don't tell nobody I'll give y'all a million dollars if y'all don't say anything and I'm like, 'Why are you offering money right now? Help me'," she said.
Lanez was arrested following the shooting and charged with carrying a concealed firearm before he was released on $35,000 bail.
He was also charged with one felony count each of assault with a semiautomatic firearm, personal use of a firearm, and carrying a loaded, unregistered firearm in a vehicle.
The LUV singer, who was recently arrested for violating court orders in the ongoing case, pleaded guilty and is expected to appear back in court in September.
The scandalous event has been a controversial topic due to the two artist's different takes on what happened that night.
The speculation of doubt was further heightened when it was reported that Megan initially told authorities that she injured her feet by stepping on glass.
In the recent interview, the Savage artist clarified that she lied to protect Lanez, yet some fans weren't feeling her explanation and also accused her of faking her emotional response to the ordeal.
One user fan tweeted, "I was on Megan's side bro. But how tf can she do an interview about an ongoing case against Tory Lanez with Gayle King? Them fake a** tears are crazy. She's trying to win in the court of public opinion. It's weird."
Another user wrote, "I'm not saying Megan lying, but I want to know Tory lanez side of what happened, and what's wild is if he speak on it how Megan speaking on it he'll go to jail. That's so messed up to me."
Cover photo: Collage: screenshot/instagram/theestallion