Eminem and Snoop Dogg's NFT performance at the VMAs was extreme cringe
Newark, New Jersey - There's selling out, and then there's what two legends of the rap game did at the 2022 MTV Video Music Awards on Sunday.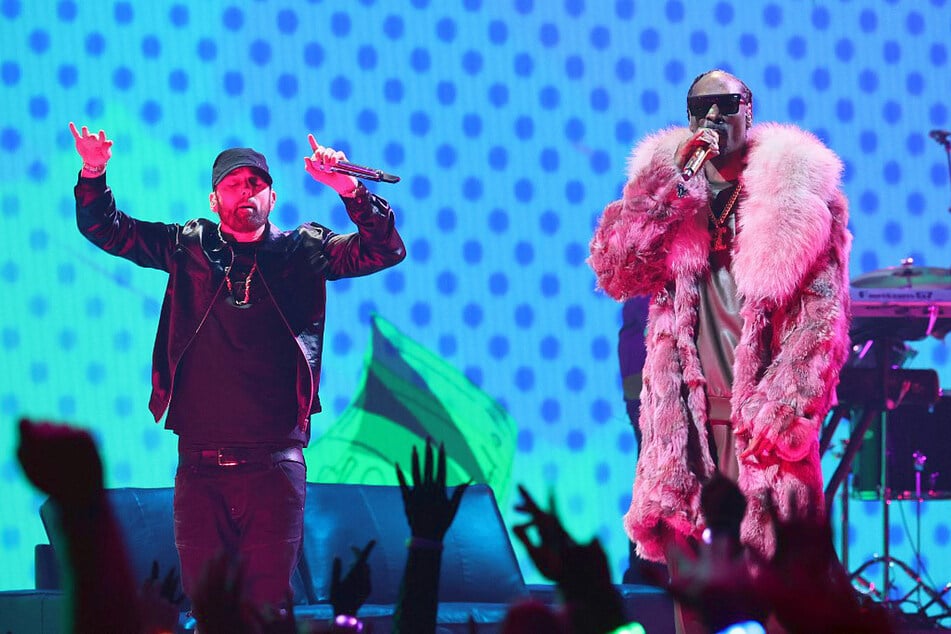 Eminem and Snoop Dogg took the NFT plunge to new depths by performing the track From the D 2 the LBC live at the VMAs, and using their very own NFT avatars to do so in a special video.
Where to start with this? Maybe with the weak graphics, or the laughable animation, or maybe the rappers' goofy movements in their very own Bored Ape Yacht Club avatars.
It bears asking: is there no part of our culture that NFTs won't seep into?
These are two of the greatest hip hop legends alive and they've stooped to shilling a sketchy side of blockchain tech, or simply showing off their avatars at one of the year's most important music awards ceremonies.
Even the duo's song, which was supposed to be a spicy hot hype track, is lukewarm at best. Sure, Eminem still has the skill to double-time his lyrics, and Snoop's voice is a drug all of its own. But all the bland bars and boasts about everything they've done can't disguise the fact that they're not really saying anything at all.
Even the Eminem Subreddit, where his fans usually sing his praises, was full of backlash for the rapper selling out and pushing NFTs and the metaverse.
Like the Lose Yourself artist himself said toward the end of his VMAs performance, "this s*** don't make any sense."
Cover photo: THEO WARGO / GETTY IMAGES NORTH AMERICA / GETTY IMAGES VIA AFP