Fans go berserk as Lil Nas X gives lap dance to Satan in outrageous new music video!
Los Angeles, California - Lil Nas X dropped his instantly-viral and unmistakably queer music video for Montero (Call Me By Your Name) Thursday night, and fans are loving it!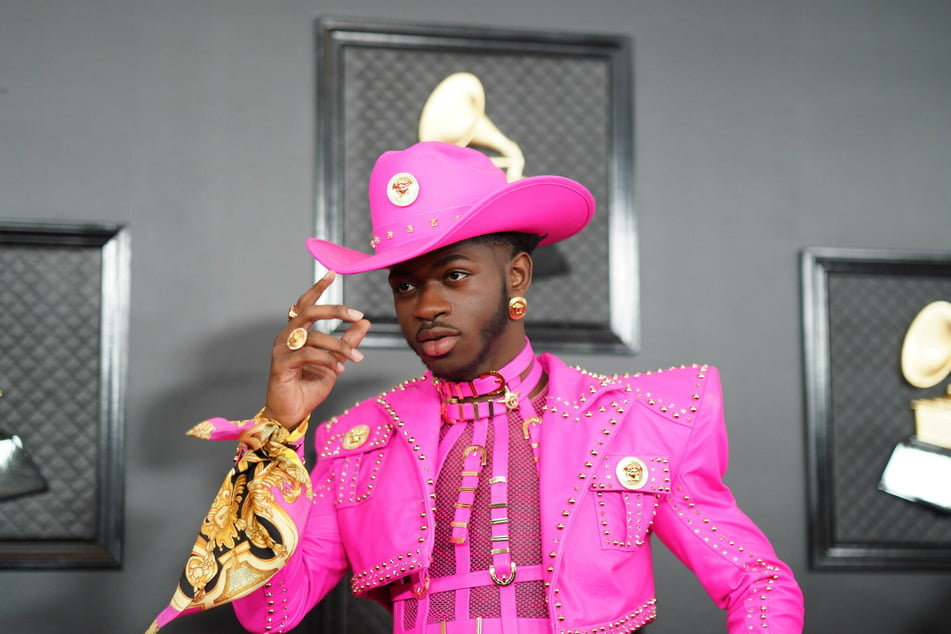 "In life, we hide the parts of ourselves we don't want the world to see," Lil Nas X says in a voice-over in the opening shots of the video.
"We lock them away, we tell them, 'No', we banish them. But here, we don't. Welcome to Montero."
Lil Nas' message is clear from the offset: he won't hide anymore. He's ready to embrace his identity in Montero, aka the singer's very own Garden of Eden.
Portraying Adam, Lil Nas gets seduced by a mystique-filled snake hybrid, which he also plays. His liaison with the reptile lands him in a fantasy courtroom filled with judges. Just as he is about to ascend to heaven, a giant stripper pole comes up in front of him. He grabs onto the railing and struts down into hell, where he meets a version of Satan wearing tight underwear, heels, and red dreadlocks.
In the most iconic scene of the music video, Lil Nas proceeds to give the devil a sexy lap dance, then snaps his neck and claims the throne for himself.
Take a look at the music video yourself:
Lil Nas X writes letter to his younger self
The raunchy video is a clear response to those who have been telling him he's "going to hell" for his sexuality, ever since the singer came out in July 2019. But it is also a celebration of Nas coming to terms with and finally embracing his own identity.
Thursday night, the Grammy-winning artist posted a letter to Instagram, addressing his younger self.
"I wrote a song with our name in it. It's about a guy I met last summer. i know we promised to never come out publicly, i know we promised to never be 'that' type of gay person, i know we promised to die with the secret, but this will open doors for many other queer people to simply exist," he wrote.
As Lil Nas X is finally expressing his queerness, it seems like his family has got his back. The rapper shared a screenshot of a message his dad sent him on Twitter that read: "Very creative video. I got through it. Congratulations. Live life on your terms. Very PROUD of you."
Fans go wild over the music video for Montero
The video has already sparked anger among some conservative viewers, but the rapper had the perfect response to the critics.
"Y'all love saying we going to hell but get upset when I actually go there lmao," he tweeted.
Meanwhile, the internet went wild over the video, which instantly went viral with millions of views within hours of its release. Fans flooded social media with enthusiastic reactions.
Here are some of the best:
Lil Nas X's Old Town Road era might be over – but his road to superstardom has just begun.
Cover photo: IMAGO / ZUMA Press