Halloween: Spooky songs with a bass-heavy twist for your party playlist
Hallows Eve is upon us, and we all know the best way to create a killer vibe at a Halloween party is with a legendarily haunted yet bass-heavy playlist. Here are some must-add songs to any Halloween playlist.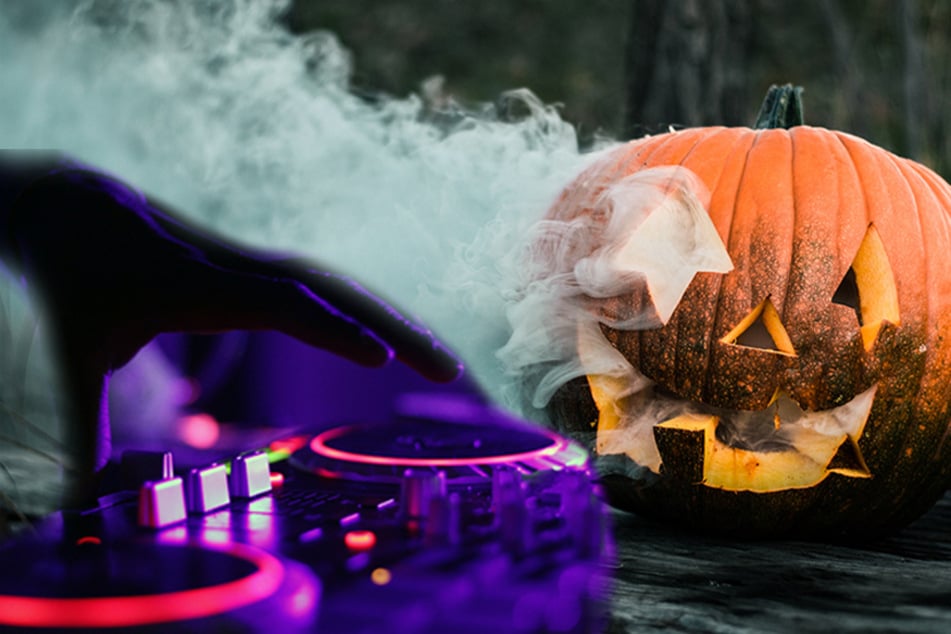 It's that time of year when you see just what lane your friends, foes, and total strangers choose when picking out a type of Halloween costume.
But regardless of whether you're taking the gory route or the Euphoria High-inspired one, you still probably want the party you're throwing, or the one you're hitting up, to be an elite one that people want to stay at.
How do you do that? Easy: make a playlist full of bangers that have not only that spooky feel you want on Hallows Eve, but also ones you can catch any type of vibe to.
Here are 10 songs to level up your Halloween party in a bass-heavy way!
Dracula by Julia Wolf
Just in time for Halloween is the holiday's biggest fan AKA Julia Wolf with her new single Dracula, and we couldn't be more stoked about this banger. Whether you need a song to throw on while pre-gaming with your crew, or one to get people into the blood-sucking Hallows Eve mood at the party, you can't go wrong with Dracula.
Check it out below:
Zombie by E-40 feat. Tech N9ne
If hip-hop and rap are more your speed, you must add Zombie by E-40 featuring Tech N9ne and Brotha Lynch Hung to your Halloween party playlist. The intro to the song has that spooky, classic Halloween horror feel that's elevated by top-notch rhymes and a backbeat you can't help but bounce to.
Check out Zombie by E-40 below:
Disturbia by Rihanna
We are throwing it back with this one, but Rihanna is never not the answer. Especially because she has a song called Disturbia that has all the makings of a perfect Halloween party bop with RiRi's iconic and timeless touch.
Trust us when we say Disturbia by Rihanna is an essential part of any Halloween playlist.
Thriller by Michael Jackson (Steve Aoki Midnight Hour Remix)
We know, we know: how could you possibly recommend a version of Thriller that's not the original? You can always add Michael Jackson's original version of the song to your playlist, and it's obvious that the music video for the track itself demands to be played at least once on Halloween.
However, Steve Aoki's Midnight Hour remix of Jackson's iconic 1982 song is definitely a bass-and vibe-heavy version of an already legendary track that any EDM fan would quite literally rave over,
Check it out below:
The Funeral by YUNGBLUD
YUNGBLUD made dreams come true by enlisting the creative help of The Cure to craft his song The Funeral. While this one might not be as bass-heavy as the others, it's still the perfect addition to any Hallows Eve playlist. And no, we're not too proud to admit that we feel that way partially due to the song's name.
Hey – when's a better time to talk about a metaphorical funeral than Halloween?
Sweet Dreams (Are Made Of This) by Eurythmics, Annie Lennox, Dave Stewart
It doesn't get any more "creepy classic" than the song Sweet Dreams (Are Made Of This) by Eurythmics featuring Annie Lennox and Dave Stewart. Whether you have the music video playing in the background or just the song blasting as the night rages on, Sweet Dreams is sure to be a massive hit with nearly everyone in attendance.
If you've never had the pleasure of watching the music video, watch it below:
Human by Maggie Lindemann
Halloween is the time of year when anyone can be anything they want, even something not of this world. That's why Human by Maggie Lindemann begs to be added to any Halloween playlist, and the music video makes for a creepy visualizer that could really make things weird in all the right ways.
Watch the music video for Human below:
Vigilante Shit by Taylor Swift
We know what you're thinking: how did a Taylor Swift song end up on a Halloween party playlist? And we get it. However, Vigilante Shit from her new album Midnights has a darker, Billie Eilish-like feel to it, making it the perfect sonic pairing for Hallows Eve. Plus, some people do dress for revenge on Halloween.
And to those people we say enjoy your new anthem in Vigilante Shit below:
Gasoline by Halsey
everything about Gasoline by Halsey screams "perfect for a Halloween party." It has lyrics that might creep you out if you think a little too much and a beat that'll get stuck in your head for weeks. Just because it came out in 2015 doesn't mean it doesn't fit the mood of Hallows Eve 2022, because it certainly does.
Give Gasoline a listen below:
Untrust Us by Crystal Castles
There's just something about the beat of Untrust Us by Crystal Castles that just gives us the chills in the spookiest of ways. And for that, we highly recommend adding this bop to your Halloween playlist. With drops that are worth screaming for and the perfect amount of bass, this song is guaranteed to keep the energy high and the vibes good.
Check out Untrust Us below:
Your Halloween party playlist will be the definition of "elite" if you drop any of these songs onto it!
Cover photo: Collage: Unsplash/coltonsturgeon & marcelalaskoski