Lil Nas X says "f*** BET" in new diss track after award snub
Los Angeles, California – Lil Nas X is not having any excuses being dished out in regard to not being nominated for any BET Awards this year, and he has a spicy diss track to prove it.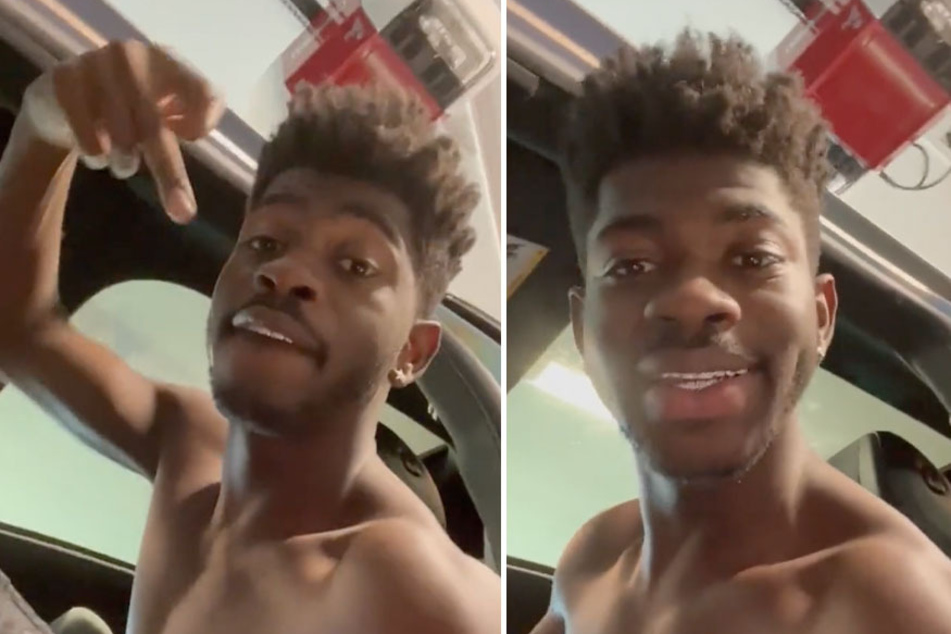 The Industry Baby singer had some choice words for BET after giving him an "outstanding zero nominations" for the upcoming BET Awards.
On Tuesday, Lil Nas X released several snippets of his forthcoming song called Late to Da Party featuring YoungBoy that doubles as a BET diss track, starting off with "f**k BET" on loop.
In a series of follow-up tweets, the 23-year-old singer stated his beef wasn't about an award, but rather "about the bigger problem of homophobia in the black community, y'all can sit and pretend all u want but imma risk it all for us."
Shortly after the Grammy-winning artist stirred the Twitter-verse pot and raised extremely valid questions about why it seems like "queer men are more respected when they do less feminine things," BET released a statement addressing his concerns over not being nominated.
BET responds to Lil Nas X
"We love Lil Nas X," the statement began. "Unfortunately, this year, he was not nominated by BET's voting academy, which is comprised of an esteemed group of nearly 500 entertainment professionals in the fields of music, television, film, digital marketing, sports journalism, public relations, influencers, and creative arts."
BET went on to say that no one from the media company serves as a member of the voting academy.
It's clear that Lil Nas X has no intention of taking his foot off the gas in terms of the total snub, and rightfully so.
After all, he did have 11 songs from his 2021 album Montero make it onto the Billboard Hot 100 – which is no easy feat.
As Lizzo would say, "it's about damn time" BET puts some respect on Lil Nas X's name.
Cover photo: Collage: Screenshot/Twitter/lilnasx