Malaysian music festival gets axed after The 1975's Matty Healy makes pro-LGBTQ+ statement
Sepang, Malaysia - A Malaysian music festival has been canceled following the "controversial conduct and remarks" made by The 1975's lead singer Matty Healy in support of the LGBTQ+ community while the band performed.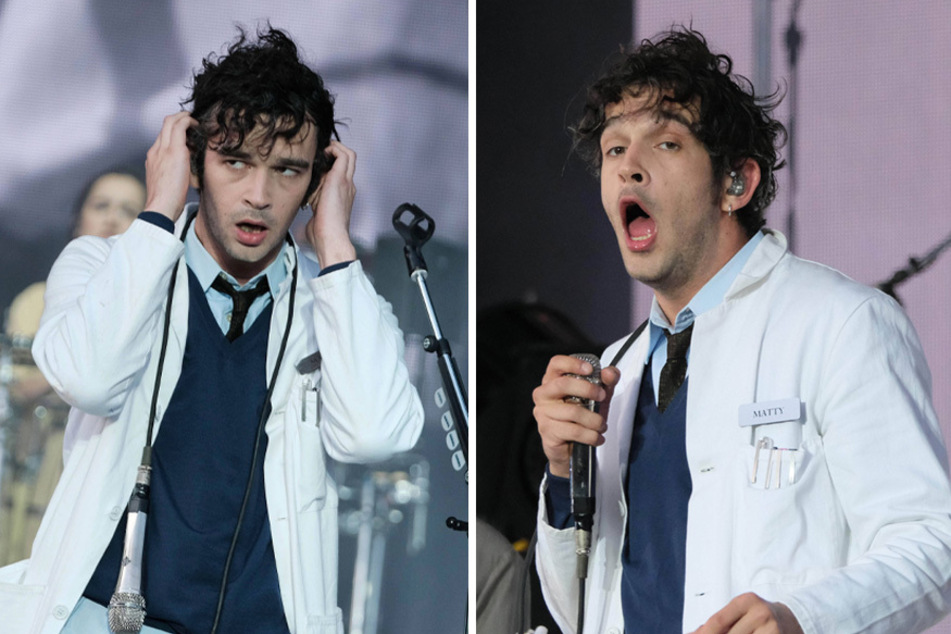 Healy had been at the Good Vibes Festival on Friday when he made a speech about homosexuality, which is illegal in Malaysia, and kissed bassist Ross MacDonald.
On Saturday, the festival said in a statement: "We deeply regret to announce that the remaining schedule for Good Vibes Festival (GVF2023), planned for today and tomorrow has been cancelled following the controversial conduct and remarks made by UK artist Matt Healy from the band The 1975."
It added that the decision was an "immediate cancellation directive" from Malaysia's Ministry of Communications and Digital.
"The ministry has underlined its unwavering stance against any parties that challenge, ridicule or contravene Malaysian laws," organizers said.
"We sincerely apologize to all of our ticket holders, vendors, sponsors and partners."
In footage from the shortened set on social media, Healy said he was going to "pull out" of the show as he did not "see the point of inviting The 1975 to a country and then telling us who we can have sex with."
However, he said he chose to appear at the festival because he did not want to disappoint fans, adding: "Unfortunately you don't get a set of loads of uplifting songs because I'm f**king furious and that's not fair on you, because you're not representative of your government because you are young people, and I'm sure a lot of you are gay and progressive and cool."
He was then seen walking offstage before coming back on later and saying: "Alright, we just got banned from Kuala Lumpur, see you later."
Malaysia officials criticize Matty Healy's pro-LGBTQ+ move
Fahmi Fadzil, Malaysia's communications minister, also criticized Healy's comments and confirmed that he had contacted festival organizers over the event.
The Ministry of Communications and Digital also wrote in a statement that The 1975 had been blacklisted under a body that oversees foreign artists playing in Malaysia.
A source close to the band, said: "Matty has a long-time record of advocating for the LGBTQ+ community and the band wanted to stand up for their LGBTQ+ fans and the community."
In 2019, Healy won ally of the year at the 2019 Diva Awards for supporting the LGBTQ+ community.
Cover photo: Collage: IMAGO / Avalon.red