Rihanna and A$AP Rocky tie the knot ... sort of!
New York, New York - Rihanna and A$AP Rocky got hitched – but only in a new music video for the rapper's track D.M.B.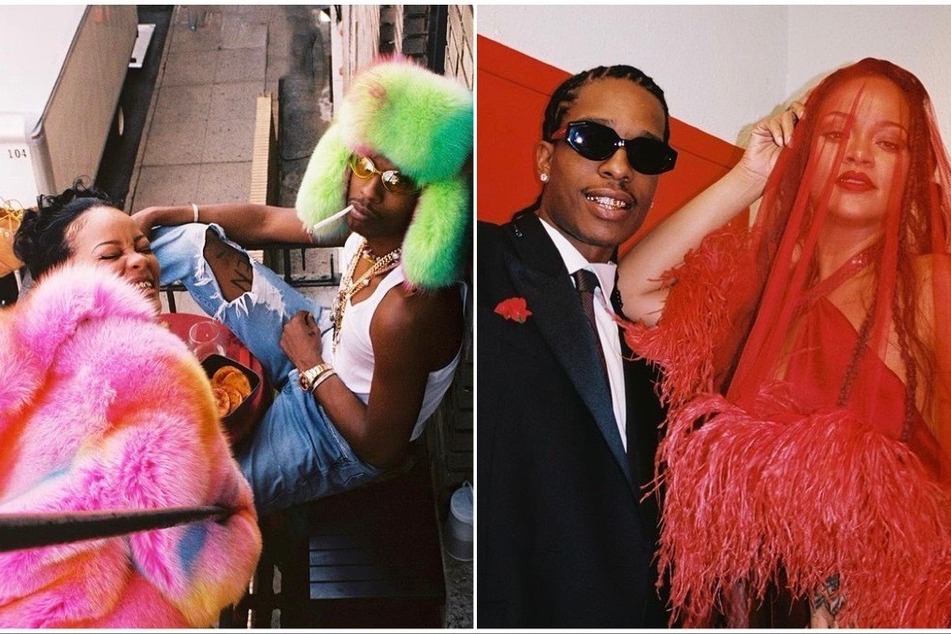 Okay, everyone can take a deep breath.
RiRi and Rocky haven't actually walked down the aisle – at least not yet.
On Thursday, the soon-to-be parents' latest collab for the rapper's new single dropped, which has been described as an "ode to the classic love story" by a press release.
The urban-esque video features a cozy montage between the Peso rapper and the Umbrella singer.
The new music video was written, directed, executive produced by the 33-year-old hip-hop artist and was filmed in New York last summer – before the couple learned they were expecting their first child together.
In the video for D.M.B., which stands for the not-so-romantic title Dats My B*tch, RiRi is seen within the first minute.
Throughout the vintage-inspired montage, fans can see Rihanna and Rocky portraying a very Bonnie and Clyde kind of tale that leads to a wedding ceremony where the Fenty owner - in true RiRi fashion - rocks a red veil and dress.
"We can build you a wooden castle / Got a penthouse / See the Bronx Zoo / Got a town house with the town view / Got surround sound with the top down / Ride through Allerton up to Soundview," Rocky raps in the song.
Though the pair may not be tying the knot in real life just yet, they are preparing to welcome their new baby sometime soon.
RiRi and Rocky confirmed their pregnancy earlier this year.
Cover photo: Collage: screenshot/instagram/asaprocky