Rihanna spills the tea on pregnancy in epic Vogue cover
Paris, France - Rihanna's latest in-depth interview with Vogue features the most chic maternity photoshoot you're likely to see, all while the star discusses her pregnancy and romance with A$AP Rocky.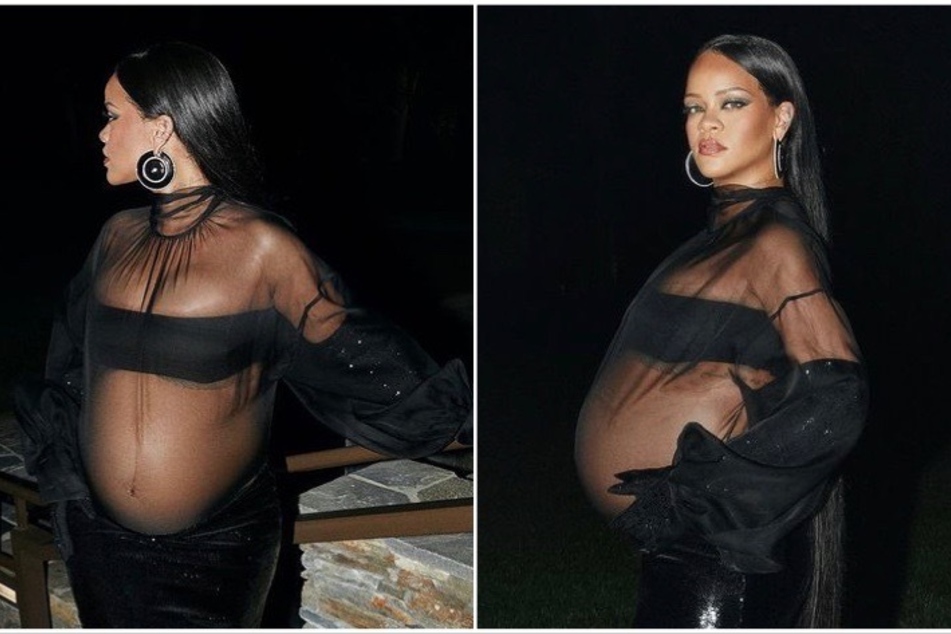 Rihanna left no crumbs on the ground as she sported the most chic maternity styles to date during the exclusive feature.
Her growing baby bumping also made its debut in the magazine, but this shouldn't come as a shock to anyone.

According to the billionaire, her fashion style wasn't going to change despite her evolving body – which is why she sticks to her own maternity looks.
"When I found out I was pregnant, I thought to myself, 'There's no way I'm going to go shopping in no maternity aisle.' I'm sorry - it's too much fun to get dressed up. I'm not going to let that part disappear because my body is changing," Rihanna dished to the outlet.
She even admitted that her stylist "loses sleep over" her wanting to maintain her pre-pregnancy looks, "because my measurements can literally change from hour to hour."
"In fact I'm sure he's going to ask for a raise after this!" the 34-year-old quipped.
The Umbrella artist also shared that she hopes to redefine the style for expecting mommies everywhere.
"My body is doing incredible things right now, and I'm not going to be ashamed of that. This time should feel celebratory. Because why should you be hiding your pregnancy?"
Bad momma Ri Ri
The Barbadian singer may not even realize that her pregnancy glam has already inspired quite a few expecting ladies.
Pretty Little Liars alum Shay Mitchell, who is expecting her second baby, has been spotted out sporting similar maternity looks like RiRi.
In addition to yet again redefining fashion, she also spilled that her pregnancy wasn't planned.
"Planning? I wouldn't say planning. But certainly not planning against it. I don't know when I ovulate or any of that type of sh*t. We just had fun. And then it was just there on the test. I didn't waste any time. I called him inside and showed him. Then I was in the doctor's office the next morning and our journey began," Rihanna revealed.
However, the pop star also dished that she nor her boyfriend will be revealing the sex of the baby until they're "ready."
Speaking of the rapper, Rihanna further revealed that quarantining together and taking a road trip from LA to NYC is how the pair went from being good friends to romantic partners.
"I love the simple things but also the grand adventures. There's no pretentious my-brand-your-brand bullsh*t, it's just us living. I just feel like I can do any part of life by his side."
Cover photo: Collage: screenshot/Instagram/badgalriri